The evolution of material science has been marked by the constant search for stronger, more versatile, and sustainable materials. Among these, vegetable fibers stand as an enduring testament to nature's ingenuity and man's resourcefulness. From the earliest civilizations weaving baskets to modern engineers crafting bio-composites, vegetable fibers serve a broad range of applications. Yet, despite their ubiquity, these natural wonders are often overshadowed by synthetic alternatives.
The purpose of this article is to shed light on the types, properties, and applications of vegetable fibers. Whether you're a textile enthusiast, an engineer, or someone simply curious about sustainable materials, you'll find this exploration insightful. We'll delve deep into various kinds of vegetable fibers like cotton, flax, and hemp, scrutinize their inherent properties like tensile strength and elasticity, and look at their applications, ranging from traditional uses in textiles to modern implementations in automotive and construction sectors.
Types of Vegetable Fibers
2.1 Cotton
Cotton, perhaps the most universally recognized vegetable fiber, originates from the cotton plant's seed fibers. As a pillar of the textile industry, it contributes to nearly 75% of all fiber needs worldwide. Cotton is known for its softness, breathability, and exceptional moisture-wicking capabilities.
Origins and Cultivation
Cotton has been cultivated for thousands of years, with roots tracing back to ancient civilizations in India and Egypt. Today, the United States, China, and India lead global cotton production.
Key Features
Softness
High Absorbency
Breathability
Data and Research
According to the United States Department of Agriculture (USDA), the U.S. alone produced approximately 18 million bales of cotton in the 2019-2020 fiscal year, each weighing around 480 pounds.
2.2 Flax
Flax fibers, derived from the stalks of the flax plant, serve as the raw material for linen. Valued for its strength and natural luster, flax enjoys a rich history, especially in regions like Europe and Egypt.
Origins and Cultivation
Flax cultivation can be traced back to 5000 BCE, making it one of the oldest cultivated fibers. Europe remains the largest producer of quality flax.
Key Features
High Strength
Lustrous Finish
Minimal Elasticity
Data and Research
The European Confederation of Flax and Hemp (CELC) reports that Europe contributes to over 85% of the world's quality flax production.
2.3 Hemp
Hemp, a variety of the Cannabis sativa plant, offers fibers that are robust, durable, and environmentally friendly. These characteristics make hemp an attractive choice for ropes, textiles, and even building materials.
Origins and Cultivation
Though often associated with psychoactive cannabis, industrial hemp contains minimal THC. China and Canada are the leading producers of hemp.
Key Features
Durability
Low Elasticity
Biodegradability
Data and Research
The global hemp market was valued at $5.66 billion in 2020, according to Grand View Research.
2.4 Jute
Jute, often referred to as the "golden fiber," is a long, shiny, vegetable fiber that can be spun into coarse, strong threads. It is primarily cultivated in regions with high rainfall.
Origins and Cultivation
Originating from the Indian subcontinent, jute is mostly grown in India and Bangladesh. These two countries account for the vast majority of the world's jute production.
Key Features
Biodegradability
Low Cost
High Tensile Strength
Data and Research
As per the Food and Agriculture Organization (FAO), global jute production in 2019 stood at approximately 3.9 million metric tons, with India and Bangladesh contributing over 95%.
2.5 Sisal
Sisal originates from the Agave sisalana plant's leaves and is most commonly employed in twine and rope-making industries due to its coarse and durable nature.
Origins and Cultivation
Originally from Mexico, sisal cultivation has spread to countries like Brazil, China, and parts of Africa.
Key Features
High Durability
Resistance to Sunlight
Low Stretch
Data and Research
The global sisal market was estimated to be worth $219.6 million in 2020, according to a report by Market Research Future (MRFR).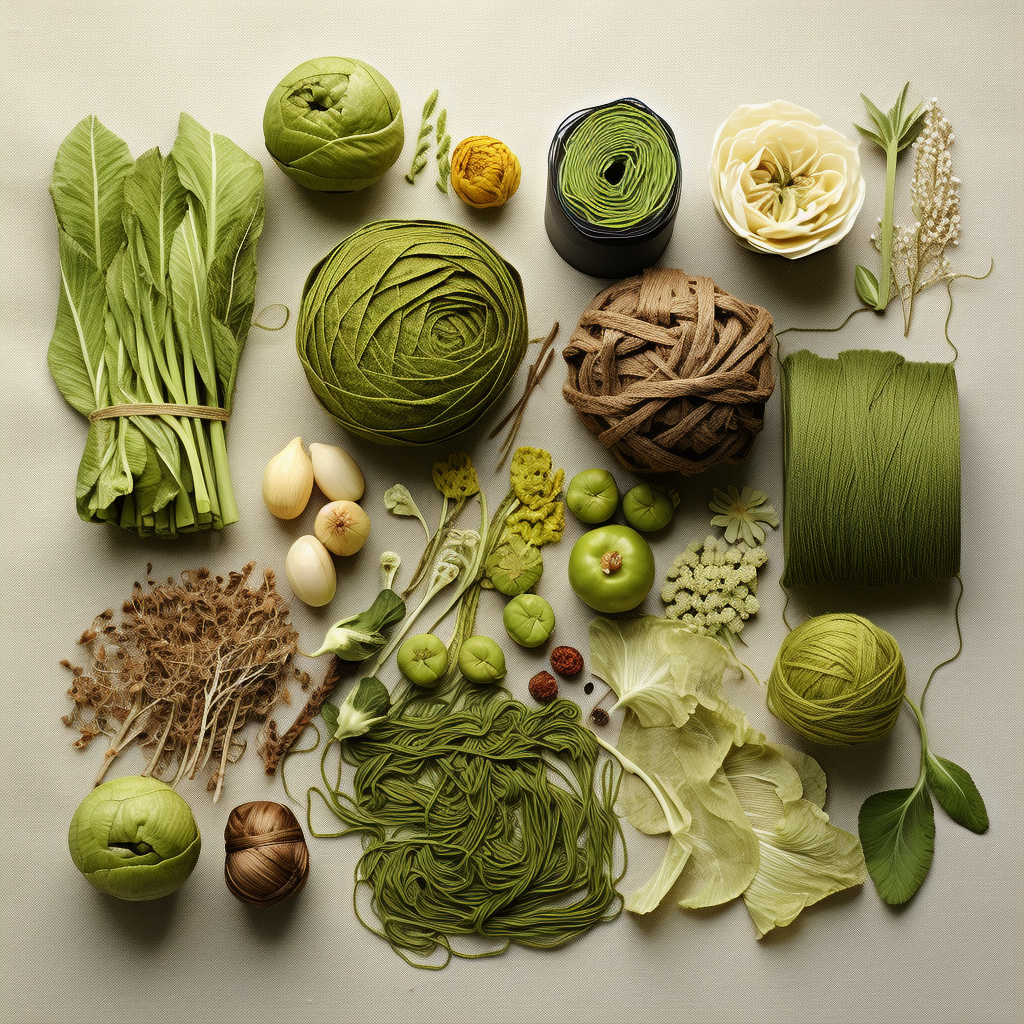 Properties of Vegetable Fibers
3.1 Tensile Strength
Tensile strength, or the capacity to withstand pulling forces, varies among vegetable fibers. For instance, hemp and flax tend to exhibit higher tensile strength compared to cotton.
Comparative Data
According to research from the Journal of Applied Polymer Science, the tensile strength of hemp fibers can reach up to 1,500 MPa, while that of cotton usually ranges around 400 MPa.
3.2 Elasticity
The degree of stretchiness, or elasticity, differs among these fibers. Cotton is generally more elastic than flax or hemp, making it suitable for clothing.
Comparative Data
Cotton fibers can elongate up to 8-10% of their original length without breaking, as per a study from the Textile Research Journal.
3.3 Thermal Conductivity
Thermal conductivity indicates how well a material conducts heat. For vegetable fibers, this property often varies depending on moisture content and fiber orientation. Cotton, for instance, has low thermal conductivity, making it an excellent choice for thermal insulation.
Comparative Data
Studies published in the Journal of Natural Fibers indicate that cotton has a thermal conductivity of approximately 0.040 W/m·K, making it ideal for keeping you warm in winter and cool in summer.
3.4 Moisture Absorption
Vegetable fibers are generally hygroscopic, meaning they absorb moisture from their environment. This property is particularly high in fibers like cotton, making them ideal for moisture-wicking applications such as towels and athletic wear.
Comparative Data
Research from the Textile Institute reveals that cotton can absorb up to 25% of its weight in moisture, whereas hemp absorbs around 18%, and flax absorbs 12%.
Applications of Vegetable Fibers
4.1 Textile Industry
Perhaps the most familiar application, vegetable fibers have been the cornerstone of the textile industry for centuries. Cotton remains the most widely used, but flax and hemp are making significant strides as sustainable alternatives.
Market Insights
According to Statista, the global textile market was worth around $961 billion in 2019, with vegetable fibers accounting for a significant portion.
4.2 Automotive
The automotive industry increasingly relies on natural fibers like flax and hemp for lightweight, sustainable composite materials. These fibers are used in door panels, seat covers, and other interior components.
Market Insights
Grand View Research reports that the global automotive composite market size was valued at $13.5 billion in 2019 and is expected to grow, offering immense potential for vegetable fibers.
4.3 Construction
Jute and sisal find applications in geotextiles, which are used for soil erosion control and embankment stabilization. Hemp is also emerging as a viable option for sustainable building materials like hempcrete.
Market Insights
The global geotextile market size was valued at $6.21 billion in 2019, according to Market Watch, and is expected to grow steadily, further solidifying the role of vegetable fibers in construction.
4.4 Agriculture
In agriculture, vegetable fibers find application in products like biodegradable mulch, twines for tying plants, and natural weed barriers. Their biodegradable nature offers an eco-friendly alternative to traditional synthetic options.
Market Insights
According to Research and Markets, the global agricultural films market is projected to reach $10.57 billion by 2022, and the introduction of biodegradable films made from vegetable fibers is expected to play a significant role.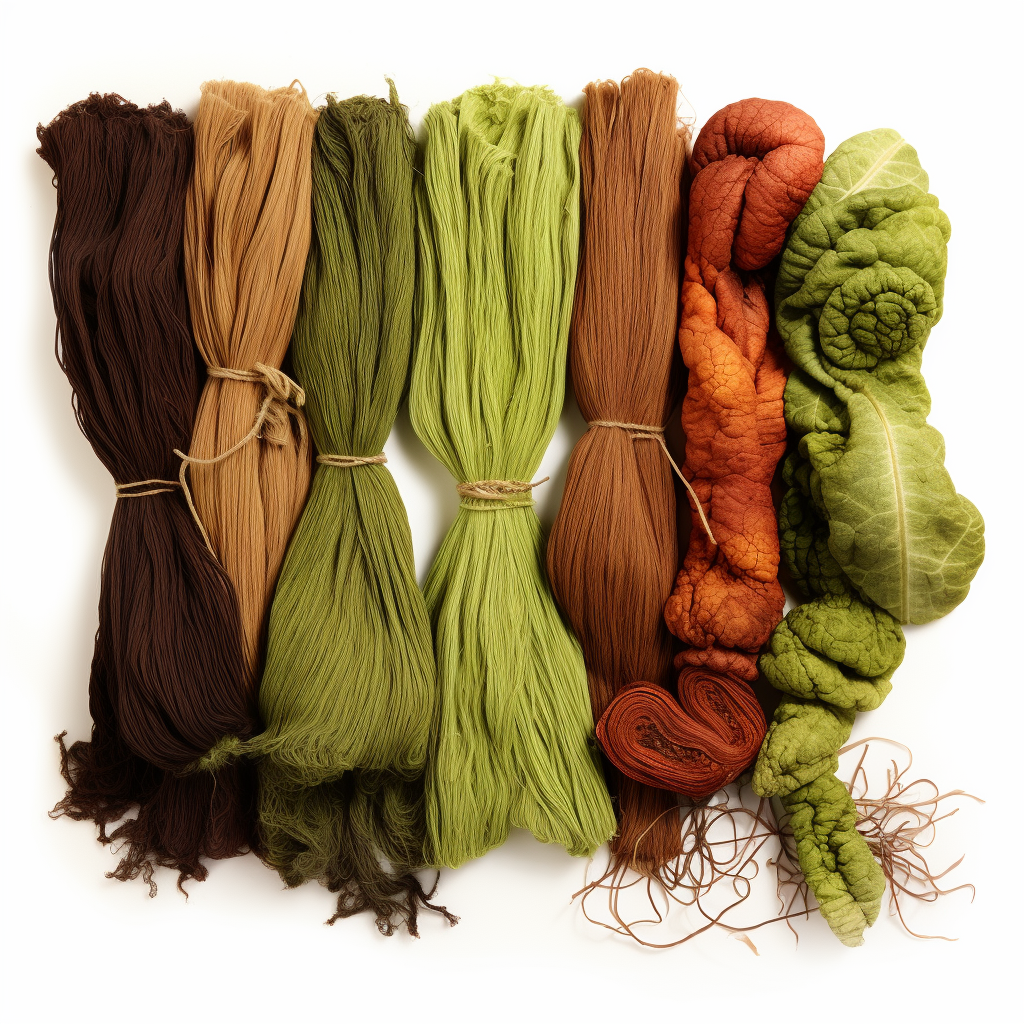 Advantages and Disadvantages
5.1 Advantages
Sustainability: One of the most appealing aspects of vegetable fibers is their low environmental impact. They are biodegradable and often require less energy to produce compared to synthetic fibers.
Versatility: From textiles to construction, the applications are diverse, allowing for wide-ranging utility across multiple sectors.
Cost-Effectiveness: For the most part, vegetable fibers like jute and sisal are economical to produce, especially in countries with suitable climates.
5.2 Disadvantages
Limited Durability: Although strong, vegetable fibers generally can't match the long-term durability of synthetic options like polyester.
Moisture Sensitivity: High moisture absorption can be both an advantage and a disadvantage, as it can lead to degradation over time.
Variability: Being natural products, these fibers can vary in quality depending on various factors like soil quality and climate.
Future Trends and Sustainability
Advancements in biotechnology and materials science are paving the way for enhanced properties and new applications for vegetable fibers. A rise in eco-conscious consumerism also augments the demand for sustainable options, promising a bright future for these natural fibers.
Data and Trends
The Global Organic Textile Standard (GOTS) reported that the global market for organic cotton, for example, grew by 31% in 2019, highlighting a trend toward sustainable fiber choices.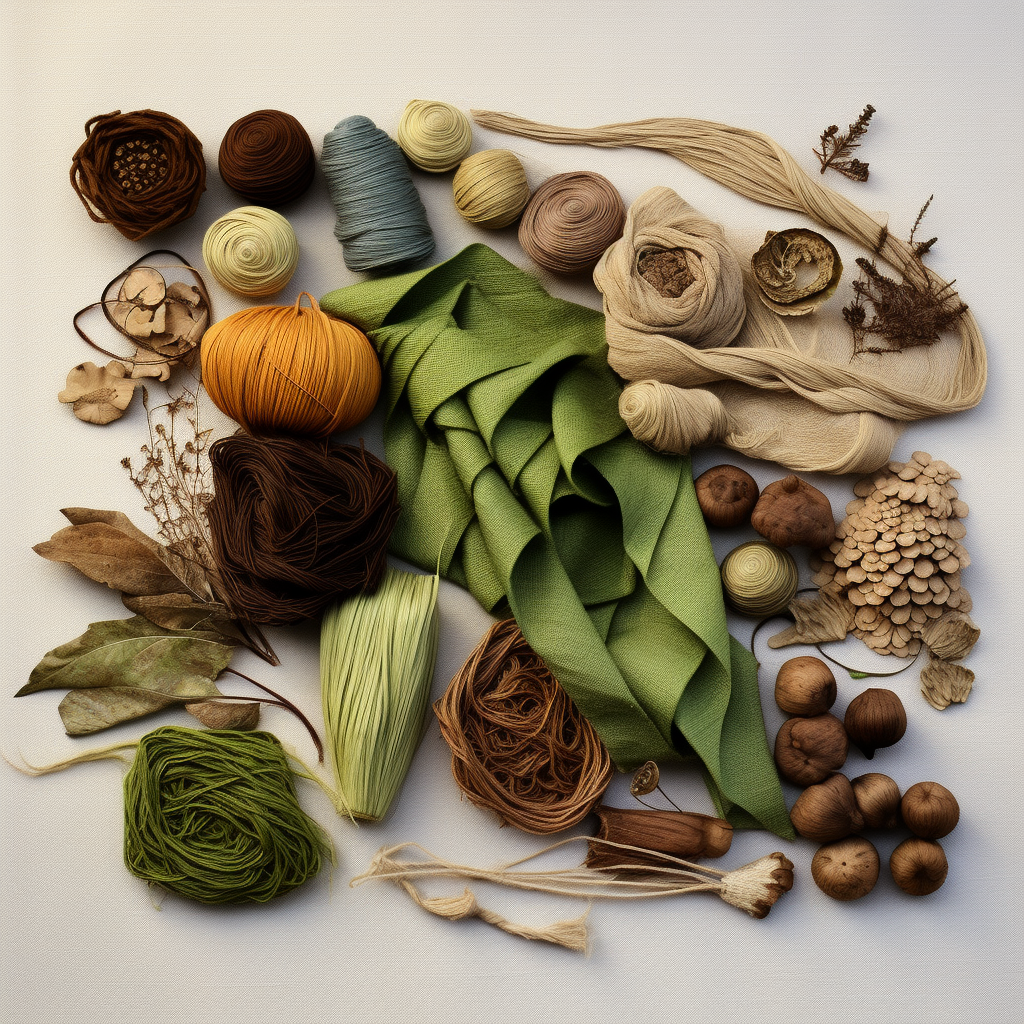 Conclusion
Vegetable fibers, often underappreciated in the shadow of their synthetic counterparts, offer a blend of versatility, sustainability, and functionality. As technology advances, so does our ability to harness these fibers for an even wider array of applications, from cutting-edge composites in automotive engineering to sustainable textiles. Understanding the types, properties, and applications of vegetable fibers is not just an academic exercise but a requisite for a more sustainable future.
In a world increasingly aware of its environmental footprint, the story of vegetable fibers is not just a tale of human innovation, but also a manifesto for sustainable living.
This concludes the article on the Types, Properties, and Application of Vegetable Fibers. Thank you for journeying through this comprehensive look at a material often overlooked but critically important to our everyday lives and our future.