In the digital age, there's no denying the immense popularity of TikTok. Whether it's viral dance challenges, hilarious memes, or enlightening how-to videos, this social media platform has transformed online content creation. But to stand out among millions of creators, knowing how to shoot high-quality, engaging TikTok videos is crucial. This article will share the top 10 tips to enhance your TikTok shooting skills and help you create content that resonates with your audience.
1. The Power of Vertical Video
Vertical video, often neglected in traditional filmmaking, is the golden rule of TikTok. The format provides an intimate, user-friendly experience as it perfectly fits smartphone screens.
| Aspect Ratio | Resolution |
| --- | --- |
| 9:16 | 1080 x 1920 |
Ensure your camera settings align with the above specifications for optimal vertical video production. This will fill your viewer's screen, garnering more attention and engagement.
2. Understanding TikTok's Algorithm
TikTok's mysterious algorithm plays a significant role in your video's success. Although the exact workings remain a trade secret, there are identifiable factors that boost visibility:
| Factor | Explanation |
| --- | --- |
| User Interaction | Videos users share, like, and follow influence recommendations. |
| Video Details | Details like hashtags, description, and location can boost reach. |
| Device and Account Settings | Users' language preference, location, and device type are considered. |
Understanding these factors can help tailor your content for better reach.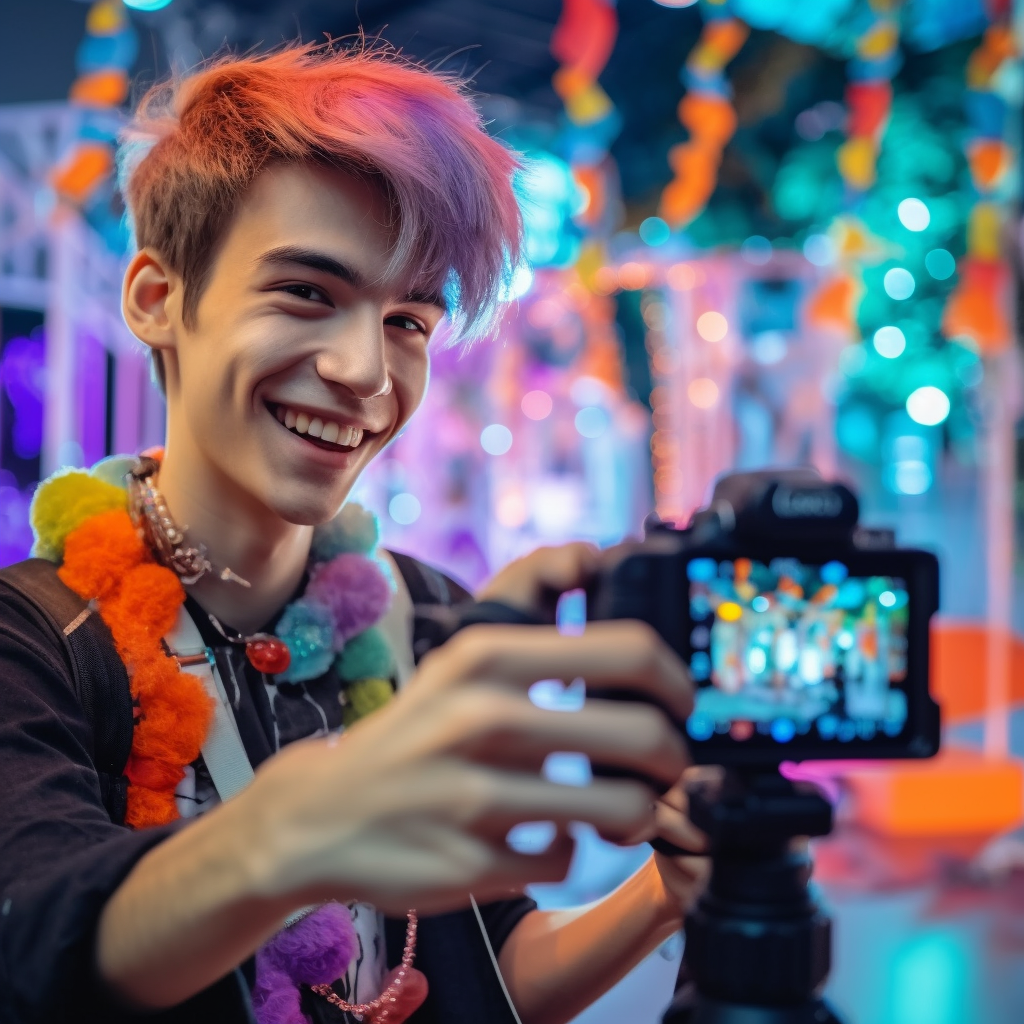 3. Capturing High-Quality Video
As a TikTok creator, your primary tool is your camera. Regardless of whether you're using a smartphone or a professional camera, there are certain practices to ensure high-quality footage:
| Tips | Description |
| --- | --- |
| Stability | Use a tripod or a gimbal to stabilize your shots and avoid shaky footage. |
| Camera Settings | Use the highest quality settings available on your device. On many smartphones, this will be 1080p or 4K. |
| Framing | Keep the subject of the video in focus and ensure they're not too close or too far from the camera. Use the rule of thirds to create visually appealing compositions. |
4. The Importance of Lighting
Good lighting can make or break your video quality. You don't need expensive equipment to achieve this; natural light or a simple ring light can work wonders.
| Lighting Conditions | Tips |
| --- | --- |
| Indoor | Ensure the main light source is facing you, not behind you, to avoid shadows and silhouettes. |
| Outdoor | The golden hours (just after sunrise or before sunset) provide the best natural lighting. Avoid shooting under harsh, direct sunlight. |
5. Crafting a Story
TikTok is more than just a collection of random clips; it's a platform for storytelling. Even in a 15 or 60 seconds video, there should be a beginning, middle, and end.
| Part | Objective |
| --- | --- |
| Beginning | Grab attention within the first few seconds. |
| Middle | Maintain interest and build upon the story. |
| End | Provide a satisfying conclusion, call-to-action, or a cliffhanger to encourage engagement. |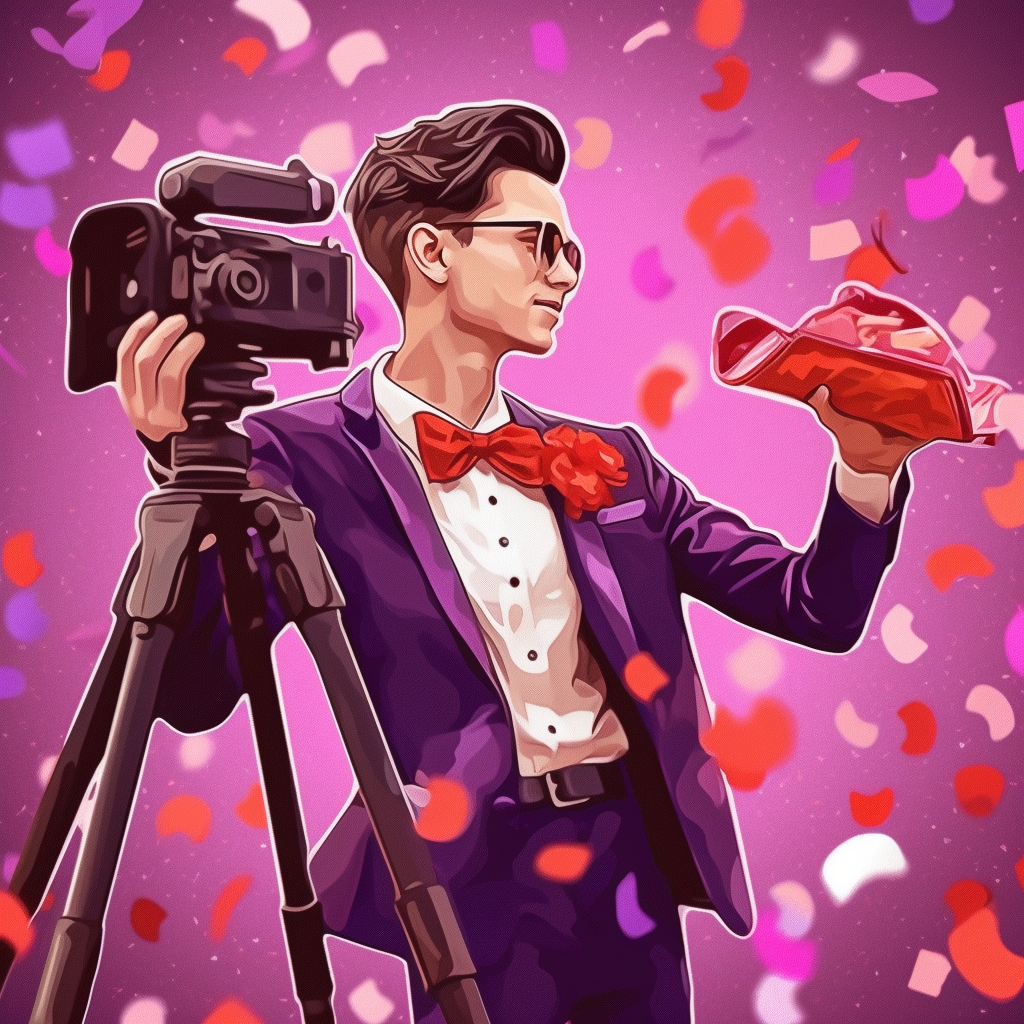 6. The Art of Editing
On TikTok, editing is an art form in itself. It can drastically improve your video's impact, pacing, and overall quality. Here are a few tips to enhance your editing skills:
| Editing Element | Tips |
| --- | --- |
| Cuts | Use clean, sharp cuts that keep up with the pace of your music or dialogue. |
| Text | Use text sparingly to enhance your message but avoid overdoing it. |
| Filters | Use filters to create mood or emphasize certain moments, but ensure it complements your content. |
| Effects | TikTok offers a range of special effects. Experiment and find what works best for your content. |
7. Incorporating Music and Sound Effects
Music and sound effects can significantly influence the mood of your video and are a key part of the TikTok experience.
| Audio Element | Importance |
| --- | --- |
| Music | Popular music can increase the chance of your video getting noticed. Try using trending tracks. |
| Sound Effects | These can be used to emphasize key moments, create humor, or add dramatic tension. |
| Original Sounds | Creating your own unique sounds can lead to trends and encourage other users to engage with your content. |
8. Creating Viral Challenges
One surefire way to increase your visibility on TikTok is to create a viral challenge.
| Steps | Description |
| --- | --- |
| Unique Concept | Come up with a unique, entertaining concept for your challenge. |
| Simplicity | Ensure the challenge is easy to understand and replicate. |
| Engage | Encourage others to participate by tagging friends or using a specific hashtag. |
Hashtags are an important aspect of TikTok as they help categorize your content and make it discoverable. Here are some tips on how to use them effectively:
| Hashtag Tips | Description |
| --- | --- |
| Relevance | Use hashtags that are relevant to your content. Irrelevant tagging can lead to audience mismatch and lower engagement. |
| Trends | Participate in trending hashtags to increase the chance of being noticed. |
| Custom Hashtags | Create your own unique hashtag for a campaign or challenge. This can help track participation and engagement. |
10. Engaging with Your Audience
The interactive nature of TikTok means creators can have direct conversations with their audience. Here's how you can use it to your advantage:
| Engagement Method | Tips |
| --- | --- |
| Respond to Comments | Regularly engage with your audience by responding to comments on your videos. This can foster a sense of community and increase engagement. |
| Duets and Stitches | Use these features to interact with other creators or respond to your fans. |
| Live Sessions | Conduct live sessions to interact with your audience in real-time. These can be Q&A sessions, behind-the-scenes, or simply casual chats. |
Creating compelling TikTok videos requires a blend of creativity, technical skills, and an understanding of the platform's unique dynamics. With these tips at your disposal, you're well-equipped to create content that can capture attention, spark engagement, and perhaps even go viral. Remember, consistency is key, so keep creating and learning as you go. Happy TikToking!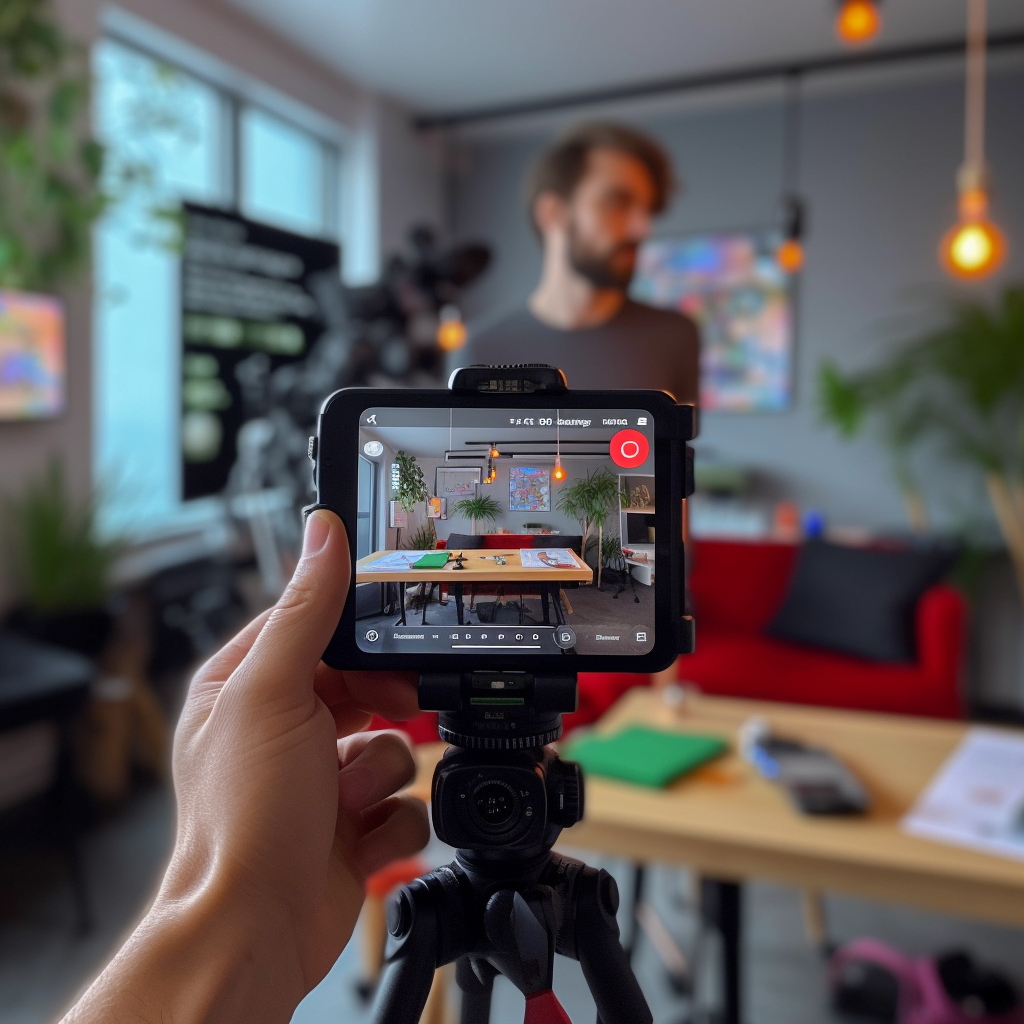 FAQ
1. What's the best resolution for TikTok videos? The optimal resolution for TikTok videos is 1080 x 1920 pixels, which corresponds to a 9:16 aspect ratio.
2. How does the TikTok algorithm work? TikTok's algorithm takes into account user interaction, video details, and device and account settings to recommend content.
3. How can I improve my TikTok video quality? Improving TikTok video quality can be achieved by stabilizing your shots, using high camera settings, and framing your subject well.
4. How important is lighting in TikTok videos? Good lighting is crucial in TikTok videos. It improves video quality and sets the mood for your content.
5. What's the best way to edit TikTok videos? The best way to edit TikTok videos involves using clean cuts, text, filters, and TikTok's range of special effects.
6. How can I use music and sound effects in my TikTok videos? You can use popular music, sound effects, and even your own original sounds in your TikTok videos to enhance the mood and encourage engagement.
7. How can I create a viral TikTok challenge? Creating a viral TikTok challenge involves coming up with a unique, entertaining concept that's easy to understand and replicate.
8. How can I use hashtags effectively on TikTok? Effective use of hashtags on TikTok involves using relevant hashtags, participating in trends, and creating your own unique hashtags.
9. How can I engage with my TikTok audience? You can engage with your TikTok audience by responding to comments, using duets and stitches, and conducting live sessions.
10. What's the key to success on TikTok? The key to success on TikTok is creating compelling, consistent content that understands and utilizes the unique dynamics of the platform.