Creating an eco-friendly home goes beyond just adopting reusable grocery bags and recycling. With climate change and pollution on the rise, more and more people are looking to sustainable living as a way to reduce their environmental impact. This growing green movement has expanded to home decor as well, with an increasing number of options that are kinder to the planet.
Whether through the materials used or energy-efficient technologies implemented, sustainable home decor enables you to express your style while keeping the health of the planet in mind. Small changes around the house can add up to make a meaningful difference. In this article, we will explore various ideas and innovations in eco-friendly home decor.
Eco-Friendly Materials for Home Decor
When designing an earth-friendly interior, the materials chosen for furniture, floors, walls and decor items are an important consideration. Opting for natural, recycled and upcycled materials allows you to reduce waste, avoid harmful chemicals and lower your carbon footprint. Here are some of the top eco-friendly materials to look for:
Natural Materials
Various untreated natural materials make excellent green decor options. Wood, especially when sourced sustainably, offers a classic, warm look. Bamboo is a renewable grass alternative to wood that is very durable. Jute and seagrass add organic texture with their woven fibres. Natural linen, cotton and hemp fabrics lend an airy, lightweight feel. Unfinished terracotta, stone and slate create an earthy vibe. Wool from sustainably raised sheep provides cozy insulation.
Recycled Materials
Choosing materials made from recycled content diverts waste from landfills and reduces the extraction of new resources. Recycled glass, plastics, metals, rubbers and textiles can be repurposed into flooring, countertops, furniture and decorative items. For example, polyester, nylon or polypropylene carpets can contain recycled fibers. Marmoleum flooring uses recycled wood flour, jute, cork and linseed oil. Copper, aluminum and steel with recycled content are durable options for kitchenware and accents.
Upcycled Materials
Upcycling reuses discarded items in a new way instead of just recycling them. Artists and manufacturers are repurposing everything from industrial equipment to automobile parts into unique home decor pieces. Vintage items like retro alarm clocks, cameras or radios are also popular upcycled accents. Antique and second-hand furniture from garage sales and auctions lend character and avoid the environmental costs of manufacturing new pieces.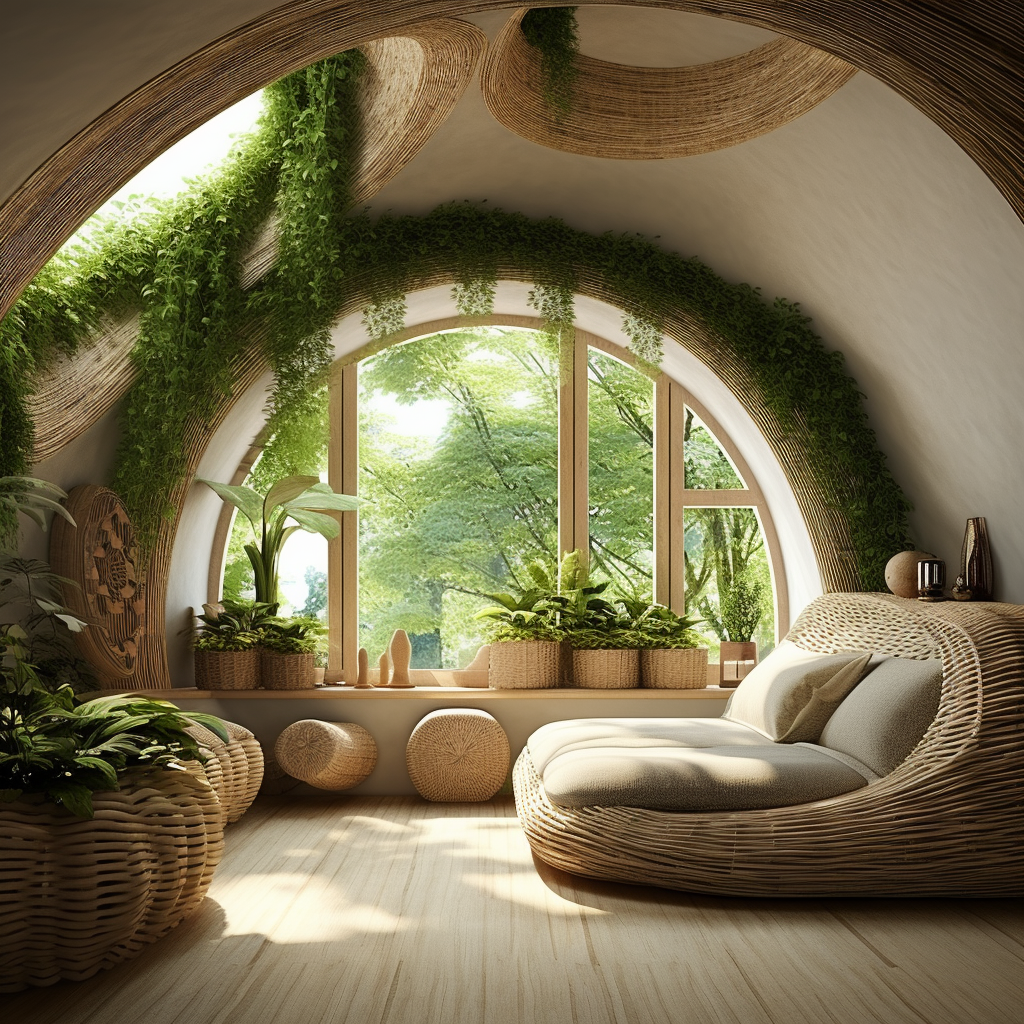 Energy Efficient Home Decor
Beyond material selection, integrating technology that increases energy efficiency can make your home more sustainable. Here are some top options for energy-saving home systems and decor:
Smart Home Technology
Smart home devices allow you to automate and control appliances, lighting, electronics and security systems through your smartphone and voice commands. Smart thermostats like those offered by Nest and Ecobee can adapt to your usage patterns to conserve energy. Smart lighting systems let you customize schedules and settings. Smart plugs and power strips convenient control electronics that drain phantom energy load when idle.
LED Lighting
Replacing all light bulbs with LEDs can trim lighting costs by up to 90 percent. LEDs last years longer than traditional incandescent bulbs and are available in every common shape and fitting. Dimming capabilities allow you to lower light levels for further energy savings. Smart LED strips and bulbs that change color and brightness on command create cool effects.
Energy Efficient Appliances
From refrigerators to dishwashers, choosing new models certified as Energy Star rated ensures they meet strict energy efficiency criteria set by the EPA. Upgrading appliances from over ten years old to current Energy Star models can cut your home energy use by 15 percent. Eco-friendly refrigerant, Bio-PDO plastic and recycled steel are some features to look for.
Window Treatments
Window treatments not only provide privacy and aesthetic appeal, they can also help insulate your home. Blackout curtain liners work great for keeping heat inside during winter. Thermal drapes and energy efficient cellular shades add an extra layer to prevent heat transfer through windows. Automatic shades programmed to adjust with sunlight exposure are also available.
Sustainable Furniture
Furniture has a profound environmental impact, as manufacturing wood and metal pieces requires intensive resource extraction. However, opting for vintage, reused and eco-friendly new furniture enables sustainable decor. Here are some fabulous options to explore:
Vintage and Antique Furniture
Giving a second life to well-built vintage and antique furnishings through restoration prevents them from ending up in landfills. Pieces built several decades ago were typically made to last using high quality wood and labour-intensive techniques that new budget furniture cannot replicate. The charming distressed patina of older wood lend character to a space. Check local antique stores, flea markets and online auctions for deals.
Eco-Friendly Wood Furniture
If buying new, seek out furniture built from environmentally responsible harvested wood certified by the Forest Stewardship Council. This ensures the raw lumber comes from sustainable logging practices. Look for fair trade pieces as well. Solid wood, especially local varieties, are preferable to wood composites which use lots of glue. Also check that finishes are low-VOC to minimize indoor air pollution.
Upcycled and Custom Built Furniture
Creative designers are repurposing unconventional items such as old barrels, pallets, sacks, and car parts into upcycled furnishings. Supporting local craftsmen to build you custom furniture from reclaimed lumber and other materials reused from deconstructed buildings also prevents waste. These pieces add personalized style to your decor.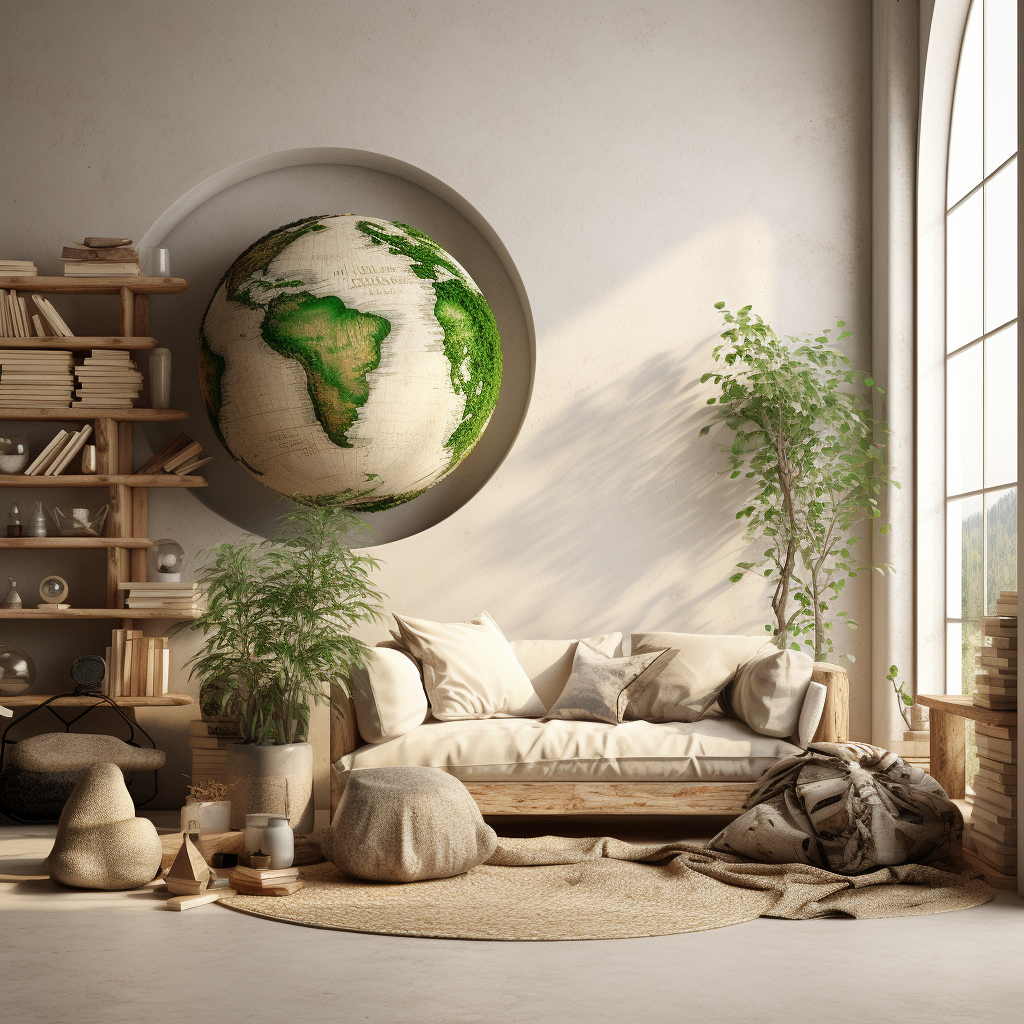 Eco-Friendly Home Decor Brands
Making eco-friendly choices easy, a growing crop of innovative companies are offering stylish and sustainable home decor items. Here are a few noteworthy brands to explore:
Organic Bedroom by Avocado
Specializing in eco-friendly bedroom furniture and textiles, Avocado uses FSC-certified wood, natural latex rubber, organic cotton and wool. Their products are non-toxic, biodegradable and ethically produced. Mattresses, pillows, sheets, duvets, and frames are designed for comfort and sustainability.
Crate & Barrel's Sustainable Furniture Collection
Crate and Barrel partners with vetted artisans globally for their collection of furniture handcrafted from reclaimed and sustainable materials like bamboo, seagrass and recycled textiles. Each piece is unique, with upcycling and traditional techniques used. Items include rugs, lighting, tables, storage and chairs.
Gaiam Yoga Accessories
For eco-friendly yoga gear, Gaiam offers a range of products made from recycled nylon, plastic bottles, organic cotton, jute and natural tree rubber. Their antimicrobial yoga mats are made from sustainably harvested natural tree rubber. Blocks use recycled foam cores and coverings of organic cotton, hemp or cork.
Pistil Home Goods
Pistil creates eco-conscious home decor from renewable and recycled materials. Their fabrics use organic cotton, linen and bamboo. Rugs are handwoven from sisal, seagrass, jute and recycled saris. Candles utilize soy wax and cotton wicks. Furniture and accents incorporate vintage and salvaged wood, recycled metal drums and reclaimed plastics.
DIY Sustainable Decor Ideas
Along with making eco-conscious purchases, creative projects utilizing things you already have makes for rewarding sustainable decor. Here are some inspiring DIY ideas:
Repurposing and Upcycling
Look around for hidden potential in old furniture, household items and discarded materials. Sanding and refinishing an old dresser found curbside, or repainting an outdated side table breathes new life into old pieces. Making windchimes from cutlery, pendant lights from mason jars or coasters from scrap wood tiles lets you transform trash into treasure.
Natural and Recycled Crafts
Get crafty with projects incorporating natural and recycled materials. Weave baskets from strips of t-shirt tulle or table runners from scrap fabric. Make rope bowls and decorative wall art from recycled magazines and catalogs. Knit or crochet reusable bags and rugs using discarded clothing and fabrics.
Indoor Plants and Gardens
Nothing warms up a space like living plants. Potted succulents, air plants, ferns and spider plants are easy to care for, and don't need much light or water to thrive indoors. Install vertical wall gardens or aquaponic systems to grow herbs and greens. Open shelving styled with a mix of plants and books creates an urban jungle effect.
The possibilities are endless when it comes to greening your home decor in stylish ways. Following these principles for eco-friendly materials, energy efficiency, responsible furniture choices and creative reuse in your design schemes can help you achieve both sustainability and beauty. Small steps towards more mindful consumption and zero waste living really do make an environmental difference, while still allowing you to express your personal taste. The green decor movement empowers people to
make choices that protect the planet without sacrificing aesthetics or comfort.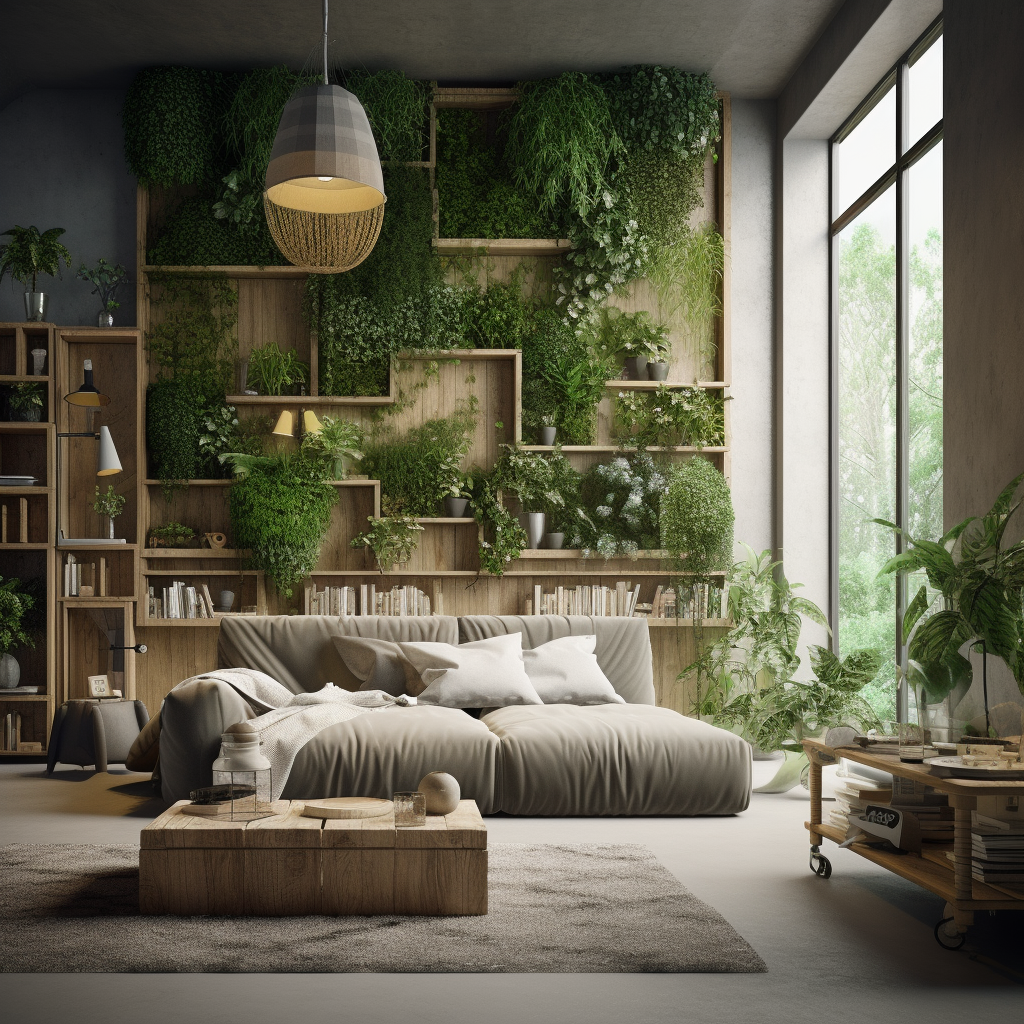 Conclusion
Creating an eco-friendly home environment is more accessible than ever thanks to the growing selection of green materials, energy efficient systems and conscientious home decor brands. But sustainability does not have to be costly – simply choosing vintage over new, upcycling what you already own, and opting for natural furnishings and textiles can make a meaningful impact. We all have a responsibility to reduce our planetary footprints. Designing your living space with sustainable principles provides daily inspiration to tread more lightly and find joy in the simple gifts of nature.
Small steps like switching lightbulbs, properly insulating and raising indoor plants can improve any home. For those looking to fully embrace sustainability, renewable technologies like solar panels and smart home automation take green living to the next level. With some creativity and commitment, each of us has the power to transform our home into a bastion of eco-conscious living. The ideas presented here offer a roadmap to get started. What other sustainable home decor ideas do you find most inspiring?