1. Introduction
1.1 What is Dropshipping?
Dropshipping is a retail fulfillment method where a store doesn't keep the products it sells in stock. Instead, when a store sells a product using the dropshipping model, it purchases the item from a third party — typically a wholesaler or manufacturer — and has it shipped directly to the customer. As a result, the seller doesn't have to handle the product directly. The biggest difference between dropshipping and the standard retail model is that the selling merchant doesn't stock or own inventory. Instead, the seller purchases inventory as needed from a third party, usually a wholesaler or manufacturer, to fulfill orders.
1.2 Understanding 1688.com
1688.com is a leading comprehensive domestic trade platform in China, developed by Alibaba Group. It's primarily designed for domestic trade in China, hence most of the suppliers and manufacturers on the platform are Chinese. It's a favored site for many businesses due to the incredibly low prices and a massive variety of products, including clothing. However, due to the language barrier, many international businesses are not able to tap into this market. With the right strategies and resources, 1688.com can be an invaluable asset for your dropshipping business.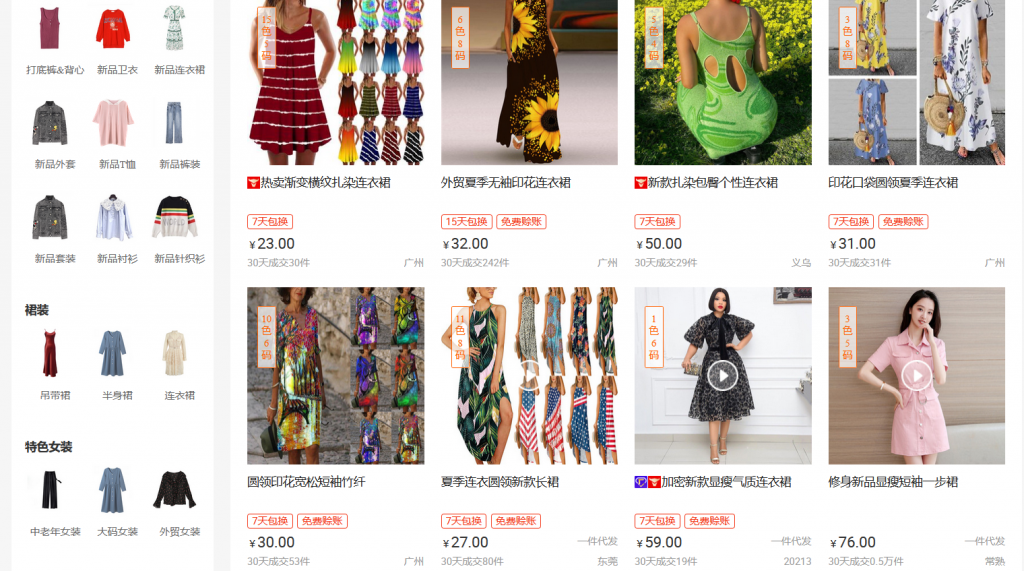 2. Advantages of Dropshipping Clothing from 1688.com
2.1 Cost Efficiency
One of the primary reasons why 1688.com is an excellent source for dropshipping products is cost-efficiency. The products on 1688.com, including clothing, are significantly cheaper compared to other platforms. This is mainly because the platform is targeted at the Chinese domestic market, so prices are listed in Renminbi (RMB) and are often lower due to the lower cost of production in China.
2.2 Variety and Quality
1688.com provides an extensive range of clothing items for both men and women. Whether you're looking for casual wear, office attire, sportswear, or even special occasion dresses, 1688.com got you covered. Additionally, since many of these products are coming directly from manufacturers, there's often a greater control over the quality of the items.
2.3 Understanding the Chinese Market Trends
By using 1688.com, you can gain valuable insights into the Chinese market trends. China, as one of the largest clothing producers globally, often sets the stage for new fashion trends. By understanding what's popular in the Chinese market, you can stay ahead of trends and offer in-demand products to your customers.
3. Setting Up Your Dropshipping Business
3.1 Market Research
Before starting your dropshipping business, you must conduct thorough market research to understand the clothing market's current trends, demands, and competition. It will help identify the target audience, what type of clothing is currently in demand, and who are the main competitors in the market.
3.2 Creating a Business Plan
Once you've conducted market research, the next step is to create a comprehensive business plan. It should outline your business goals, target audience, marketing strategies, and financial projections. It acts as a roadmap guiding your business decisions and helping attract potential investors.
3.3 Setting Up a Store
The next step is to set up an online store where your customers can browse and buy your products. Several e-commerce platforms offer easy-to-set-up online stores like Shopify, WooCommerce, and BigCommerce. You should select the platform that best fits your needs in terms of cost, functionality, and ease of use.
3.4 Legalities and Paperwork
Before you start selling, make sure you have sorted out all the legalities. It includes registering your business, getting a tax ID, understanding import and export regulations, and setting up an account with payment gateways. This step is crucial to avoid any legal issues in the future.
4. Understanding the 1688.com Platform
4.1 Language Barrier
One of the main challenges non-Chinese speakers face when using 1688.com is the language barrier, as the platform is predominantly in Chinese. However, this hurdle can be mitigated by using online translation tools or extensions such as Google Translate. There are also professional services available that can help you navigate the platform and communicate with suppliers.
4.2 Platform Navigation
1688.com is quite different from Western e-commerce platforms, but with some time and patience, it can be navigated efficiently. A great tip is to use the product categories on the homepage to help narrow down your search. Additionally, the use of detailed keywords can yield better results when searching for specific items.
4.3 Communicating with Suppliers
Building a good relationship with suppliers is key in dropshipping. On 1688.com, you can contact suppliers directly to discuss product details, prices, and shipping logistics. Remember, effective communication will ensure that you and your supplier are on the same page, reducing potential disputes.
4.4 Payments and Pricing
1688.com uses Alipay, a payment service provided by Alibaba Group. It's similar to PayPal and can be set up from outside China. Keep in mind that prices on 1688.com are listed in Renminbi (RMB), and they often do not include shipping costs, so you'll need to factor these costs into your pricing strategy.
5. Selecting the Right Clothes to Dropship
5.1 Understanding Your Target Market
One of the primary factors in selecting the right clothes to dropship is understanding your target market. Knowing the preferences, lifestyles, and buying habits of your target audience can guide you in choosing products that will appeal to them. It's important to align the clothing items you choose with your customer's needs and desires.
5.2 Evaluating Product Quality
Quality is another critical factor when choosing clothes to dropship. It can significantly affect customer satisfaction and the reputation of your business. Ensure that you order samples before choosing a product to understand its quality. This can also help you write detailed product descriptions for your online store.
5.3 Understanding Product Trends
In the fashion industry, trends are always changing. Staying updated with the latest trends will help you select clothes that are in demand. Utilize resources like fashion magazines, social media, and even the trending section of 1688.com to stay on top of fashion trends.
| Criteria | Description |
| --- | --- |
| Understanding Your Target Market | Align the clothing items you choose with your customer's needs and desires |
| Evaluating Product Quality | Order samples to understand product quality and write detailed descriptions |
| Understanding Product Trends | Stay updated with the latest fashion trends using various resources |
6. Marketing Your Dropshipping Clothing Business
6.1 Importance of a Strong Online Presence
In today's digital age, having a strong online presence is essential for any business, especially for e-commerce. A well-designed, user-friendly website can enhance your brand's image, attract more customers, and boost sales. A business website is your digital storefront; make sure it reflects your brand, showcases your products beautifully, and provides a seamless shopping experience for your customers.
6.2 Social Media Marketing
Social media is an extremely effective tool for marketing your dropshipping business. Platforms like Instagram, Facebook, and Pinterest are particularly useful for a clothing business due to their visual nature. You can showcase your products, highlight customer reviews, and even run ads to reach a wider audience.
6.3 Content Marketing
Content marketing involves creating and sharing relevant, valuable content to attract and engage your target audience. This could include blog posts about fashion trends, how-to guides, or styling tips related to your products. Good content can drive traffic to your website, improve your SEO ranking, and establish your brand as a thought leader in the fashion industry.
6.4 Influencer Marketing
Influencer marketing has become a powerful strategy in the fashion industry. Collaborating with fashion influencers can increase your brand visibility, enhance credibility, and drive sales. Choose influencers whose style aligns with your brand and have a strong engagement rate with their followers.
| Marketing Strategy | Description |
| --- | --- |
| Strong Online Presence | A well-designed, user-friendly website enhances brand image and attracts more customers |
| Social Media Marketing | Platforms like Instagram and Facebook can showcase products and reach a wider audience |
| Content Marketing | Relevant, valuable content can drive traffic, improve SEO ranking, and establish brand credibility |
| Influencer Marketing | Collaborating with influencers can increase brand visibility, enhance credibility, and drive sales |
7. Customer Service in Dropshipping
7.1 Importance of Excellent Customer Service
In the competitive world of e-commerce, excellent customer service can differentiate your business from others. It not only helps retain existing customers but also attracts new ones through positive word of mouth. Always strive to provide prompt, helpful, and friendly service to your customers.
7.2 Returns and Refunds
In the clothing industry, returns and refunds are inevitable due to issues like sizing or change of mind. Develop a clear, fair, and easily accessible return and refund policy. Such transparency can build trust and confidence among your customers, leading to higher customer retention.
7.3 Handling Customer Complaints
Handling customer complaints effectively and professionally is crucial for maintaining a good business reputation. Treat complaints as an opportunity to improve your services and show your commitment to customer satisfaction. Apologize for any inconvenience caused, find a solution to the problem, and ensure the same issue doesn't recur in the future.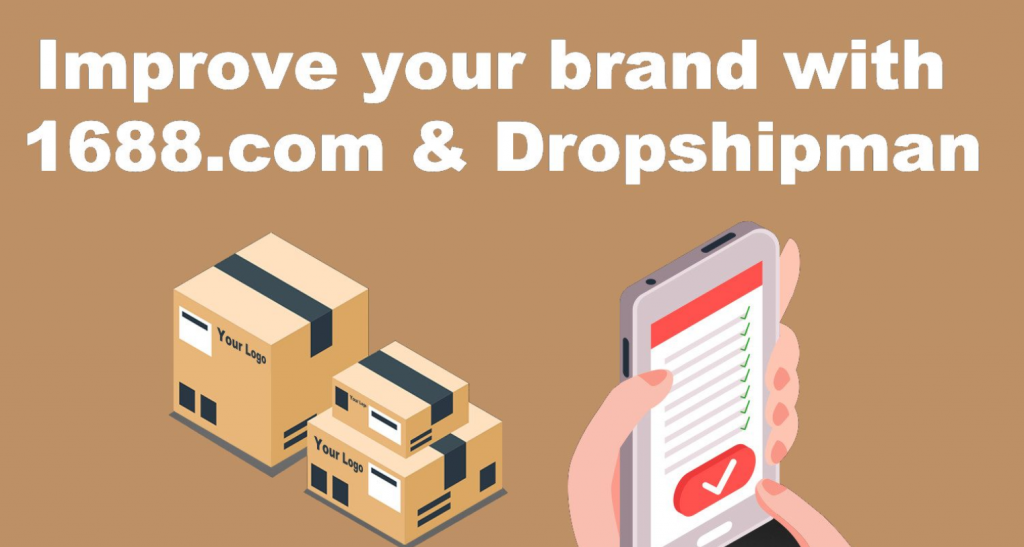 8. Overcoming Challenges in Dropshipping from 1688.com
8.1 Language and Communication
As 1688.com is a Chinese platform, language and communication can be a significant challenge. Overcome this hurdle by using translation tools or hiring a Chinese-speaking assistant or agency to handle communications.
8.2 Quality Control
Ensuring consistent quality when dropshipping can be challenging as you don't physically handle the products. This can be mitigated by ordering samples, asking for detailed product descriptions and photos, and choosing suppliers with good ratings and reviews.
8.3 Shipping and Logistics
Shipping from China can sometimes lead to long delivery times, which can affect customer satisfaction. To handle this, be transparent with customers about delivery times, use reliable shipping methods, and consider using a fulfillment service to speed up delivery.
8.4 Dealing with Returns and Refunds
Handling returns and refunds can be more complex in dropshipping, especially when dealing with international suppliers. Work closely with your supplier to establish a clear process for returns and refunds, and clearly communicate this policy to your customers.
9. Sustaining and Growing Your Dropshipping Business
9.1 Continuous Market Research
Stay informed about the latest trends, customer preferences, and competitive activities in the fashion industry. This ongoing market research will allow you to keep your product offerings relevant and stay ahead of your competition.
9.2 Regularly Review and Update Your Inventory
Continuously review and update your inventory based on your sales data, market research, and customer feedback. Regular inventory updates ensure that your offerings stay fresh and attractive to customers.
9.3 Building Strong Relationships with Suppliers
Establishing strong, long-term relationships with your suppliers is key to the smooth operation of your dropshipping business. Good relationships can lead to benefits like better prices, priority service, and faster problem resolution.
9.4 Exploring New Marketing Strategies
Never stop experimenting with new marketing strategies. Whether it's influencer marketing, email marketing, or SEO, there's always something new to learn and implement. Continuous learning and adaptability are key to the growth of your business.
Frequently Asked Questions (FAQs)
1. What is 1688.com? 1688.com is a Chinese e-commerce website under the Alibaba Group. It serves as a wholesale marketplace for suppliers, manufacturers, and distributors within China.
2. Is 1688.com reliable for dropshipping? Yes, 1688.com is a reliable platform for dropshipping. It offers a vast selection of products at wholesale prices. However, due diligence is required to choose reputable suppliers and ensure product quality.
3. How can I deal with the language barrier on 1688.com? You can overcome the language barrier by using online translation tools, browser extensions, or hiring a Chinese-speaking assistant or agency to help navigate the platform and communicate with suppliers.
4. How do I select the right clothes to dropship? To select the right clothes, you need to understand your target market, evaluate product quality, and stay updated with the latest fashion trends.
5. How do I market my dropshipping clothing business? You can market your business through various strategies such as building a strong online presence, utilizing social media, content marketing, and influencer marketing.
6. What are some challenges in dropshipping from 1688.com? Some challenges include dealing with language and communication, ensuring quality control, managing shipping and logistics, and handling returns and refunds.
7. How can I sustain and grow my dropshipping business? You can sustain and grow your business by conducting continuous market research, regularly reviewing and updating your inventory, building strong relationships with suppliers, and exploring new marketing strategies.