In today's globalized world, sourcing clothing and fashion items from China has become increasingly popular. The country offers a plethora of manufacturing capabilities, affordable labor, and a vast selection of materials. However, as attractive as these advantages are, finding a reliable wholesale supplier in China is a challenging process fraught with risks.
Whether you are a seasoned fashion retailer or a start-up entrepreneur, aligning with a trustworthy supplier can make or break your business. From quality control to shipping times, a supplier's reliability can significantly impact your operations and customer satisfaction. That's why, in this article, we will delve into detailed, actionable steps to help you identify, assess, and engage with reliable Chinese wholesale suppliers for your fashion enterprise.
We'll be covering everything from the key characteristics that define a trustworthy supplier to due diligence techniques. Furthermore, we'll provide you with a curated list of popular Chinese wholesale websites and physical markets where you can begin your sourcing journey.
Navigating the maze of suppliers can be daunting. However, by following this guide, you will arm yourself with the knowledge and tools necessary to make informed decisions, thereby securing a stable and efficient supply chain for your business.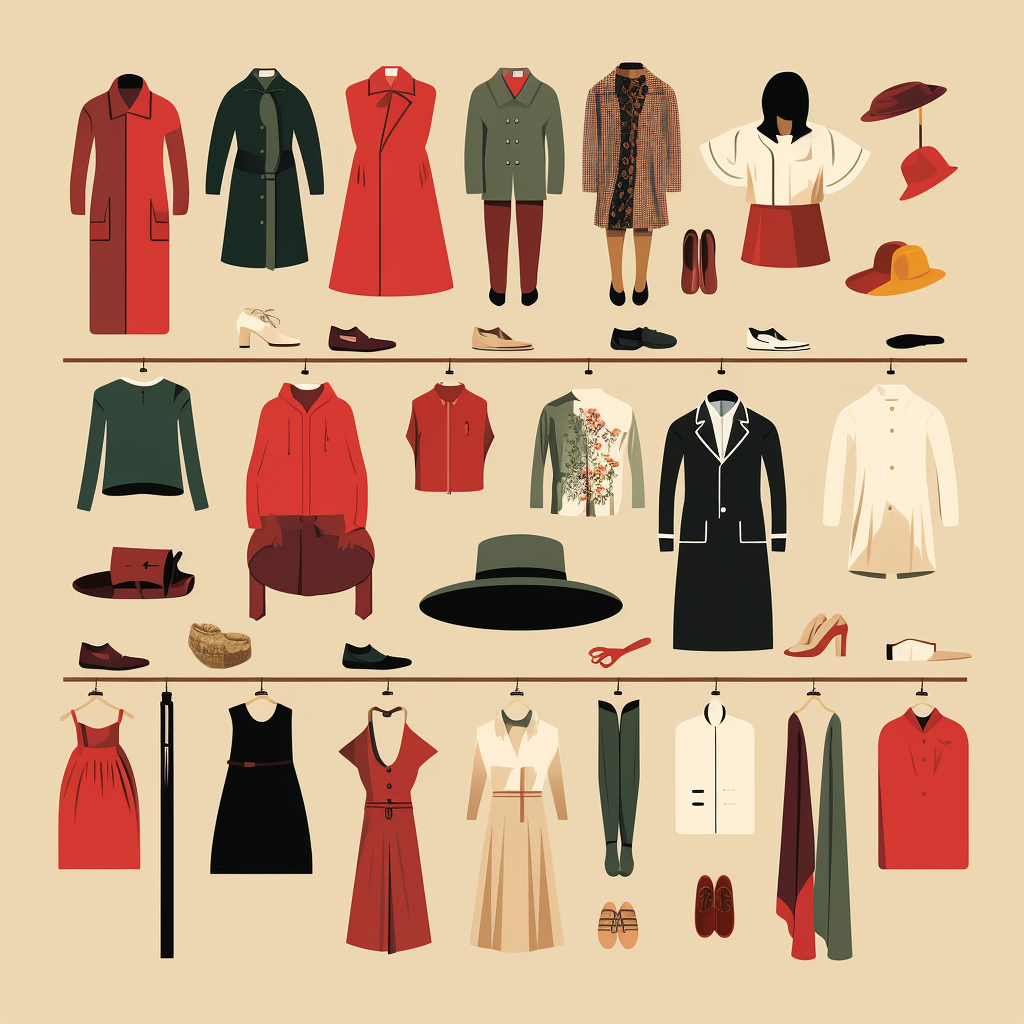 The Importance of Reliable Suppliers in the Fashion Industry
In the competitive landscape of the fashion industry, the difference between success and failure often hinges on the quality and reliability of your supply chain. After all, your business is only as strong as its weakest link. Here's why finding a trustworthy supplier is not just an optional step, but a critical business imperative:
Speed-to-Market
Fashion trends change at a breakneck pace. Your ability to catch a trend at its inception can result in significant sales and brand recognition. A reliable supplier ensures that you get your products on time, helping you capitalize on fast-moving trends.
Quality Assurance
The last thing any fashion brand wants is to tarnish its reputation through subpar products. Reliable suppliers maintain consistent quality, ensuring that each piece meets your specifications.
Profit Margins
Efficient suppliers can provide competitive prices without compromising on quality. In a business where margins can be thin, every cent saved during the procurement process is a cent earned.
Operational Efficiency
Reliable suppliers adhere to timelines and often exceed expectations. This allows you to plan better, reduce holding costs, and streamline your operations, thereby improving overall efficiency.
Compliance and Ethical Considerations
With increasing scrutiny over ethical practices in fashion, working with a supplier that complies with labor laws and environmental regulations is more crucial than ever.
Challenges in Finding Reliable Suppliers
When sourcing from China, the array of options can be overwhelming. The sheer volume of manufacturers and middlemen presents both an opportunity and a set of challenges. Here's a closer look at some of the key challenges you may encounter:
Language Barrier
While English is widely used in international trade, you may still face language barriers when dealing with Chinese suppliers. This can lead to misunderstandings, impacting product specifications and deadlines.
Scams and Fraudulent Activities
The anonymity of online platforms can be a double-edged sword. While they offer a vast pool of suppliers, they also attract fraudulent entities. Knowing how to differentiate between legitimate and rogue suppliers is crucial.
Quality Control
It's not uncommon to receive samples that look perfect, only to find that the bulk order lacks the same quality. Establishing a robust quality control mechanism is vital when dealing with overseas suppliers.
Regulatory Hurdles
Different countries have their own set of import/export regulations. Understanding these, especially when sourcing from a foreign country like China, is essential to avoid legal issues and delays.
Cultural Differences
Understanding the nuances of Chinese business culture can be beneficial. From negotiation styles to the concept of 'face,' being aware of these aspects can improve your business relationship with Chinese suppliers.
Logistical Complexities
Shipping goods across international borders involves a complex web of logistics. Factors like shipping modes, customs, and local laws can impact the speed and cost of your supply chain.
Overcoming these challenges may seem like a daunting task, but it's not insurmountable. The following chapters will equip you with the tools and knowledge to tackle these issues effectively.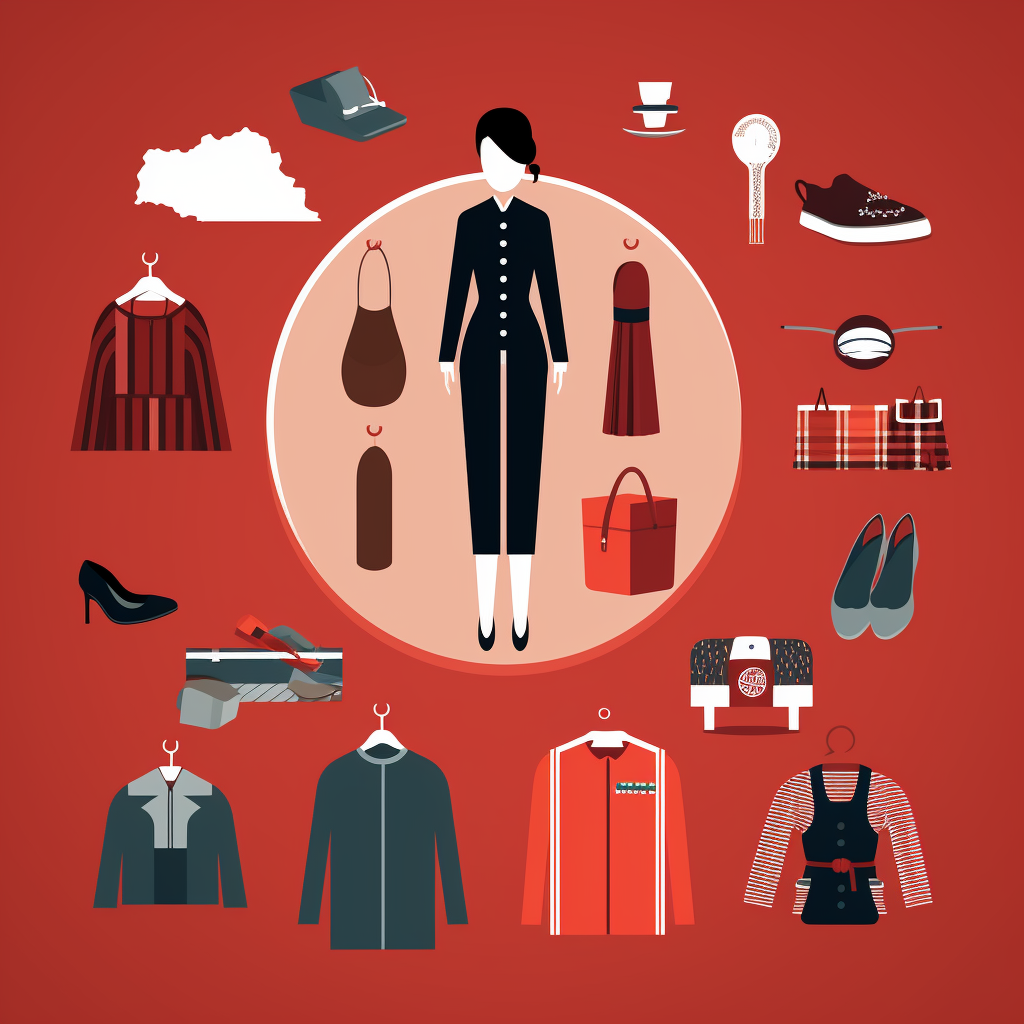 Key Features of a Reliable Supplier
So, what distinguishes a reliable supplier from a risky one? Let's break it down into specific characteristics that you should be on the lookout for:
Financial Stability
A financially stable supplier is less likely to cut corners or compromise on quality. Always look for suppliers who have been in business for several years and are willing to share their financial records.
Reputation in the Market
This is often the first indicator of a supplier's reliability. Check reviews, ask for references, and consider companies that have worked with well-known brands. Awards or certifications in their field can also serve as good indicators.
Transparent Communication
Whether it's email, Skype, or WeChat, a reliable supplier is one who communicates openly and transparently. Timely updates about your orders and candid discussions about capabilities and limitations are positive signs.
In-House Quality Control Mechanisms
Look for suppliers that have robust quality control processes in place. Factory tours, either in-person or virtual, can provide insights into their quality assurance measures.
Flexibility
The fashion industry is always evolving. You need a supplier who can adapt to new designs, materials, and production techniques quickly.
Compliance and Certifications
Suppliers who adhere to international quality standards and local labor laws are not only ethical choices but also less likely to get you into legal troubles. Look for certifications like ISO 9001 for quality management or SA8000 for social accountability.
After-Sales Support
A reliable supplier doesn't disappear post-sale. Look for companies that offer after-sales support, including but not limited to returns, repairs, and guarantees.
Proximity to Ports
Suppliers located near major shipping ports can save you both time and shipping costs, streamlining the logistics of receiving your goods.
Remember, the more ticks you get on this checklist, the more confident you can be about your choice of supplier.
How to Perform Due Diligence on Suppliers
Due diligence is a crucial step in selecting a supplier. It's your safety net, ensuring that you're entering a business relationship armed with all the necessary information. Below are some effective methods for performing due diligence:
5.1 Research Company Background
Start by looking into the company's registration details, business licenses, and any relevant certifications. This information often can be found on their website or upon request. In China, a verified business license is often a good indicator of legitimacy.
5.2 Ask for References
Don't hesitate to ask for business references, especially from customers in your country or industry. Reach out to these references to inquire about their experience with the supplier. This can provide invaluable insights into the supplier's reliability and quality of service.
5.3 Sample Quality Check
Before committing to a large order, always ask for samples. Check the quality meticulously against your specifications. If possible, it's beneficial to visit the factory in person for this, or you could hire a third-party inspection company to handle it.
5.4 Payment Terms
Be clear about payment terms from the get-go. Established suppliers are often willing to negotiate terms, and they should offer secure payment options. Be wary of suppliers demanding full payment upfront, as this could be a red flag.
5.5 Conduct Factory Audits
If your order is significant, it may be worth conducting a factory audit. This can be done either by visiting in person or through a third-party auditing service. This is an excellent way to assess the supplier's capabilities and compliance with quality and ethical standards.
5.6 Examine Product Compliance and Certifications
Ensure that the supplier's products meet all safety and compliance regulations relevant to your market. For clothing, this may include fabric safety certificates, or quality marks like ISO.
5.7 Assess Communication and Responsiveness
Throughout the vetting process, evaluate how effectively the supplier communicates. Are they transparent, quick to respond, and do they show an understanding of your needs? These are all markers of a reliable business partner.
By conducting a thorough due diligence process, you not only minimize risk but also lay the groundwork for a long-term, productive relationship with your chosen supplier.
Popular Chinese Wholesale Websites
Now that you have a toolbox of techniques for vetting suppliers, let's look at where to find them. Several online platforms offer a broad range of options for sourcing clothing from China. Below are some of the most popular websites, each with its own set of advantages and considerations.
6.1 Alibaba
Arguably the most famous B2B marketplace, Alibaba connects suppliers with buyers across various industries. While the platform is extensive and offers a myriad of options, it's essential to follow the due diligence steps outlined in the previous chapter.
Pros:
Wide range of suppliers and products.
Various payment options, including secure ones like Alibaba's Trade Assurance.
Allows for negotiation on bulk orders.
Cons:
Mixed quality; due diligence is crucial.
Minimum Order Quantity (MOQ) requirements can be high.
6.2 DHgate
DHgate is another popular site, especially beneficial for small to medium businesses. It allows smaller minimum order quantities, providing an excellent starting point for businesses that are not yet ready for large-scale importing.
Pros:
Suitable for small orders.
Buyer protection policies in place.
User reviews and ratings for suppliers.
Cons:
Higher per-unit costs compared to bulk suppliers.
Not all sellers are manufacturers; some are middlemen.
6.3 Global Sources
Global Sources offers a more curated list of suppliers, focusing on quality over quantity. It's particularly popular for businesses looking for high-quality and innovative products.
Pros:
Stringent verification process for suppliers.
Suppliers are generally more experienced in exporting goods.
Detailed profiles for each supplier, including business type and export history.
Cons:
Smaller selection of suppliers.
Can be more expensive.
6.4 Made-in-China
This platform is similar to Alibaba but generally features a higher percentage of genuine manufacturers as opposed to trading companies or middlemen.
Pros:
Direct access to manufacturers.
Extensive range of products.
Supplier audits available for some companies.
Cons:
Website navigation can be less user-friendly.
Due diligence is still required to validate supplier claims.
Using these platforms wisely can offer your business a valuable shortcut in finding potential suppliers. However, these platforms should be your starting point, not your endpoint, in the quest for a reliable Chinese wholesale supplier for clothing.
Physical Wholesale Markets in China
While online platforms provide convenience, there's no substitute for the tactile experience of physically visiting wholesale markets. A trip to China can offer a wealth of opportunities to meet suppliers face-to-face, inspect products in real-time, and get a firsthand feel for trends and quality. Here are some of the renowned physical wholesale markets in China specializing in clothing:
7.1 Guangzhou Baima Clothing Wholesale Market
Located in Guangzhou, the capital of the Guangdong province, this market is one of China's largest clothing wholesale centers. Here, you can find a wide range of styles and quality.
Pros:
Massive selection of products.
Opportunity for immediate quality inspection.
Ideal for bulk purchases.
Cons:
Overwhelming size; easy to get lost.
Price negotiation often necessary.
7.2 Zhejiang Yiwu International Trade City
Often simply called Yiwu Market, this is more of a small city dedicated to wholesale trade. It's a one-stop-shop for various product categories, including clothing and apparel.
Pros:
Huge diversity of products.
Very organized, divided into districts and sections.
Export services readily available.
Cons:
Can be crowded and overwhelming.
Language barrier may be more prominent here.
7.3 Shishi Clothing City
Located in Fujian Province, this market focuses on casual and children's clothing. It's an excellent place for businesses targeting these niches.
Pros:
Niche-focused suppliers.
Lower prices compared to more prominent markets.
Less crowded, offering a more focused shopping experience.
Cons:
Limited range outside of casual and children's clothing.
Fewer English-speaking sellers.
7.4 Beijing Zoo Wholesale Market
Don't let the name fool you; this market near the Beijing Zoo is a hub for affordable clothing. It's particularly popular among domestic retailers.
Pros:
Very affordable prices.
Less frequented by international buyers, making for a less overwhelming experience.
An excellent place for budget or discount brands.
Cons:
Quality may be inconsistent.
Primarily domestic focus; fewer export-oriented services.
Visiting these physical markets offers an unparalleled opportunity to immerse yourself in the sourcing process. However, it also demands a significant time and financial investment, so consider your business's scale and needs carefully.
Negotiating Contracts and Setting Terms
Once you've identified a potential supplier, either online or through physical markets, the next crucial step is to negotiate terms and finalize a contract. The contract isn't just a formality; it's the legal safeguard for both parties, outlining what is expected and what will happen if those expectations aren't met. Here are some key aspects to consider:
8.1 Payment Terms
Discuss and define the payment structure clearly. Is it a down payment followed by the balance upon delivery, or are there milestone payments involved? Always aim for payment terms that protect your interests but are also fair to the supplier.
8.2 Lead Time
How long will it take for the supplier to deliver the product? This lead time needs to be realistic but also aligned with your business needs. Penalties for delays should be clearly outlined.
8.3 Quality Standards and Inspections
Clearly define what constitutes a quality product in your contract. Specify the materials, dimensions, and any other relevant characteristics. Also, mention the inspection process, be it by your team or a third-party.
8.4 Minimum Order Quantity (MOQ)
The MOQ will depend on your negotiations and the supplier's capabilities. Make sure that the MOQ aligns with your inventory turnover and cash flow.
8.5 Intellectual Property
If your products involve unique designs or patented technologies, the contract should have an intellectual property clause to protect your assets.
8.6 Confidentiality
To protect your business strategies and supplier relationship, include a confidentiality or non-disclosure agreement within the contract.
8.7 Exit Strategy
While no one likes to think about what could go wrong, it's prudent to include termination clauses. These outline the procedures and penalties involved if either party decides to end the business relationship.
8.8 Legal Jurisdiction
In case of a dispute, it's essential to define which country's laws will govern the contract. It's often advantageous to choose a neutral third country.
8.9 Shipping and Logistics
Detail who is responsible for shipping, including costs and responsibilities. Clearly mention terms related to shipping documents, shipping methods, and risk points.
8.10 After-Sales Support and Warranties
Discuss any after-sales support, warranty, or return policies. Clear policies not only protect you but also enhance your business's reputation for customer service.
Ensuring a thorough, well-negotiated contract can save both parties a lot of time and heartache down the line. Always consult with legal professionals experienced in international trade law to verify that the contract serves your best interests.
Conclusion and Additional Resources
Having navigated the maze of sourcing, due diligence, and contract negotiation, you're now equipped with the knowledge to find reliable clothing wholesale suppliers from China. However, this journey is ongoing, and there are additional resources you can leverage to ensure continued success in your sourcing endeavors.
9.1 Trade Shows
Participating in or attending trade shows can offer additional opportunities to meet suppliers, network with industry peers, and stay abreast of trends. Some prominent apparel trade shows in China include the China Import and Export Fair (Canton Fair) and the Shanghai International Fashion Fair.
9.2 Industry Publications
Stay updated with industry trends, supplier reviews, and market insights by following reputable trade magazines and journals. Websites like Apparel News, Just-Style, and Sourcing Journal can offer valuable insights.
9.3 Professional Sourcing Agents
If the entire process feels too overwhelming, you might consider employing a professional sourcing agent or agency specializing in the clothing industry. They can handle much of the heavy lifting but come at a cost.
9.4 Networking
Never underestimate the power of a good network. Join industry-specific groups on platforms like LinkedIn or industry forums to stay connected, share insights, and perhaps find your next reliable supplier through a recommendation.
9.5 Continuous Improvement
The industry is ever-evolving, and so should your sourcing strategies. Always look for ways to improve, whether it's renegotiating contracts for better terms, seeking out innovative products, or upgrading your due diligence processes.
Final Thoughts
Finding a reliable wholesale clothing supplier in China may appear daunting, but it's perfectly manageable with the right approach and resources. By adhering to this comprehensive guide, you'll not only mitigate risks but also set the stage for a profitable, long-term business relationship.
Remember, the key ingredients for success in sourcing are research, due diligence, and continuous learning. Happy sourcing!
Frequently Asked Questions (FAQs)
What are the best online platforms to find wholesale clothing suppliers in China?
Some of the best online platforms include Alibaba, DHgate, Global Sources, and Made-in-China. Each platform has its pros and cons, making it crucial to conduct thorough due diligence.
Is it necessary to visit China to find a reliable clothing supplier?
While visiting China can offer invaluable firsthand experience, it's not strictly necessary. Many businesses successfully source products using online platforms and remote communication tools.
How do I ensure the quality of products when sourcing from China?
The key is in setting clear quality standards and conducting inspections, either personally or through a third-party inspection service. Always define quality parameters in the contract with your supplier.
What are some red flags to look for when vetting suppliers?
Inconsistent communication, reluctance to provide certifications, and evasive behavior around questions related to manufacturing capabilities are some red flags to watch out for.
What should I include in the contract with my supplier?
The contract should outline payment terms, lead time, quality standards, MOQ, intellectual property rights, confidentiality clauses, and legal jurisdiction, among other things.
What are some reputable physical wholesale markets in China?
Some well-known markets are Guangzhou Baima Clothing Wholesale Market, Zhejiang Yiwu International Trade City, Shishi Clothing City, and Beijing Zoo Wholesale Market.
Can I negotiate the Minimum Order Quantity (MOQ) with suppliers?
Yes, MOQ is often negotiable, especially if you're committing to a long-term business relationship with the supplier.