A duffle bag is not just a bag; it's a statement about your lifestyle. Whether you're hitting the gym, going for a weekend getaway, or embarking on a month-long trip, the duffle bag you choose sets the tone for your journey. Yet, despite its crucial role in various aspects of our lives, most of us invest little thought in selecting the right duffle. So, how do you pick the perfect duffle bag tailored to your needs?
This comprehensive guide aims to break down the factors you need to consider when making that choice, from the type and material to size, functionality, and budget. We will delve into the intricacies of each aspect, equipping you with the knowledge to make an informed decision.
Understanding Different Types of Duffle Bags
When it comes to duffle bags, one size does not fit all. Your ideal duffle bag should align with its primary purpose—be it for gym use, travel, or military purposes. Let's delve into the distinct categories.
Gym Duffles
Key Features: Light, portable, compartments for gym gear
Gym duffles are compact and usually sport a minimalist design. These bags often feature compartments for your gym essentials—think a space for your sneakers, a pocket for your water bottle, and a separate compartment for clean clothes.
Expert Tip: Look for bags with moisture-wicking fabric to keep your gear dry and odor-free.
Travel Duffles
Key Features: Spacious, durable, travel-friendly features
A travel duffle bag is your perfect companion for weekend getaways or extended vacations. These bags often come with wheels, reinforced handles, and lockable zippers for added security. A travel duffle should be sturdy enough to withstand the rigors of travel while offering ample space for your essentials.
Expert Tip: Opt for a travel duffle with a separate compartment for laundry to keep your clean and dirty clothes separate.
Military Duffles
Key Features: Highly durable, spacious, minimalist design
Military duffles are designed for resilience and longevity. These bags typically feature a cylindrical shape and are made of heavy-duty materials like ballistic nylon. They may not have the compartments and pockets that other duffle bags offer, but they make up for it in sheer durability.
Expert Tip: If you're looking for a long-lasting, rugged option, military duffles are your go-to choice.
Understanding the nuances of these different types of duffle bags lays the foundation for your decision-making process. Depending on your needs—be it the gym, travel, or more robust requirements—a particular type will be better suited for you.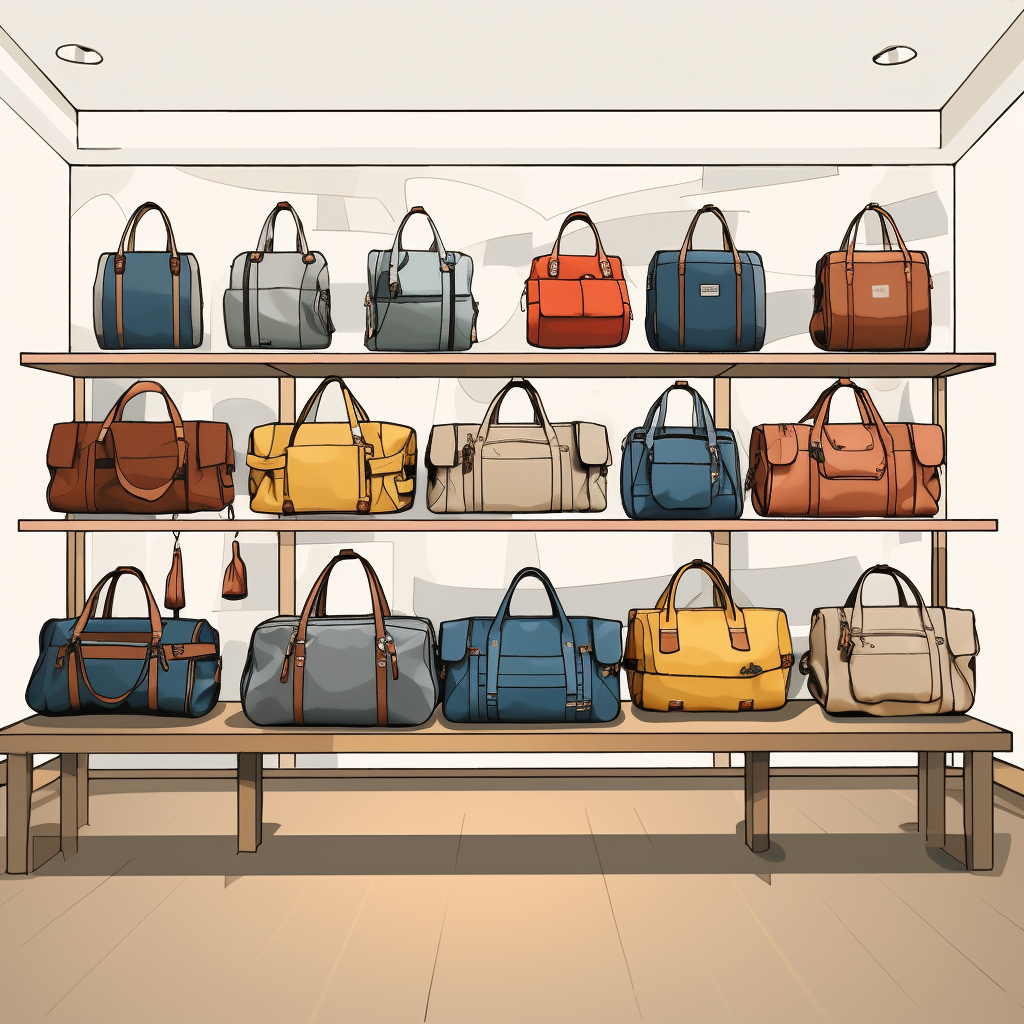 Material Matters: What Your Duffle Bag Is Made Of
The material of your duffle bag is more than just an aesthetic choice—it's a practical one that directly impacts the bag's durability, weight, and even cost. Let's explore the most common materials you'll encounter.
Leather
Key Features: Luxurious, durable, ages well
Leather duffle bags exude sophistication and are often associated with luxury. Besides their high-end look, leather bags are incredibly durable and tend to age gracefully, developing a unique patina over time. However, they can be quite heavy and require regular maintenance to keep the material in top condition.
Expert Tip: If you're opting for a leather bag, ensure that you are committed to the upkeep it requires, including periodic cleaning and conditioning.
Canvas
Key Features: Lightweight, versatile, eco-friendly
Canvas bags offer a great mix of durability and lightness, often at a more affordable price point. Canvas is also more eco-friendly than synthetic materials and is easier to clean and maintain. However, it's generally less water-resistant compared to other materials.
Expert Tip: If you're eco-conscious, look for canvas bags made from organic or recycled materials.
Nylon
Key Features: Lightweight, water-resistant, durable
Nylon bags are well-suited for those who prioritize functionality. They are generally water-resistant, durable, and lighter than leather or canvas. Many come with additional coatings or treatments to enhance their durability and water resistance.
Expert Tip: For extreme conditions or heavy use, look for ballistic nylon, which is a thick, tough material originally developed for military use.
Each material has its advantages and disadvantages, so your choice should align with your specific needs. Whether you prioritize durability, style, or practicality will greatly influence your material selection.
Size and Space: Finding the Perfect Fit
When it comes to selecting a duffle bag, size does matter. A bag that's too small won't accommodate all your essentials, while an oversized one can become a cumbersome burden. Here's how to find the perfect fit.
Understanding Dimensions
Most duffle bags are measured in liters, which gives you an idea of the bag's overall capacity. Smaller bags, ideal for gym use or day trips, typically range from 25 to 45 liters. Medium-sized bags, which are great for weekend trips, generally offer 50 to 75 liters of space. Larger bags, suitable for extended travel, can exceed 75 liters.
Expert Tip: Keep airline carry-on restrictions in mind if you plan to fly. A bag that's too large may incur extra charges.
Assess Your Packing Needs
Think about what you usually pack. If you're a light packer, a smaller duffle may suffice. However, if you're known to carry everything but the kitchen sink, you'll need a bag with ample room.
Expert Tip: Consider bags with expandable compartments, which offer the flexibility to adjust size based on your needs.
Weight Restrictions
Remember, the size of the bag can add to its weight. Leather bags are generally heavier, while nylon and canvas options are lighter. Always check the bag's empty weight, especially if you plan to use it for air travel.
Expert Tip: Use a handheld luggage scale to ensure you don't exceed weight restrictions when your bag is fully packed.
Versatility
Some bags come with removable compartments, allowing you to customize the space according to your needs. These are particularly useful for those who have varied uses for their duffle bag—gym one day, a weekend trip the next.
Expert Tip: A bag with removable compartments can function as a multi-purpose bag, offering both space and organization.
Selecting the perfect size requires a balance of your practical needs and travel habits. With the right dimensions and features, your duffle bag will serve you well, whether you're off to the gym or jetting off for a month-long adventure.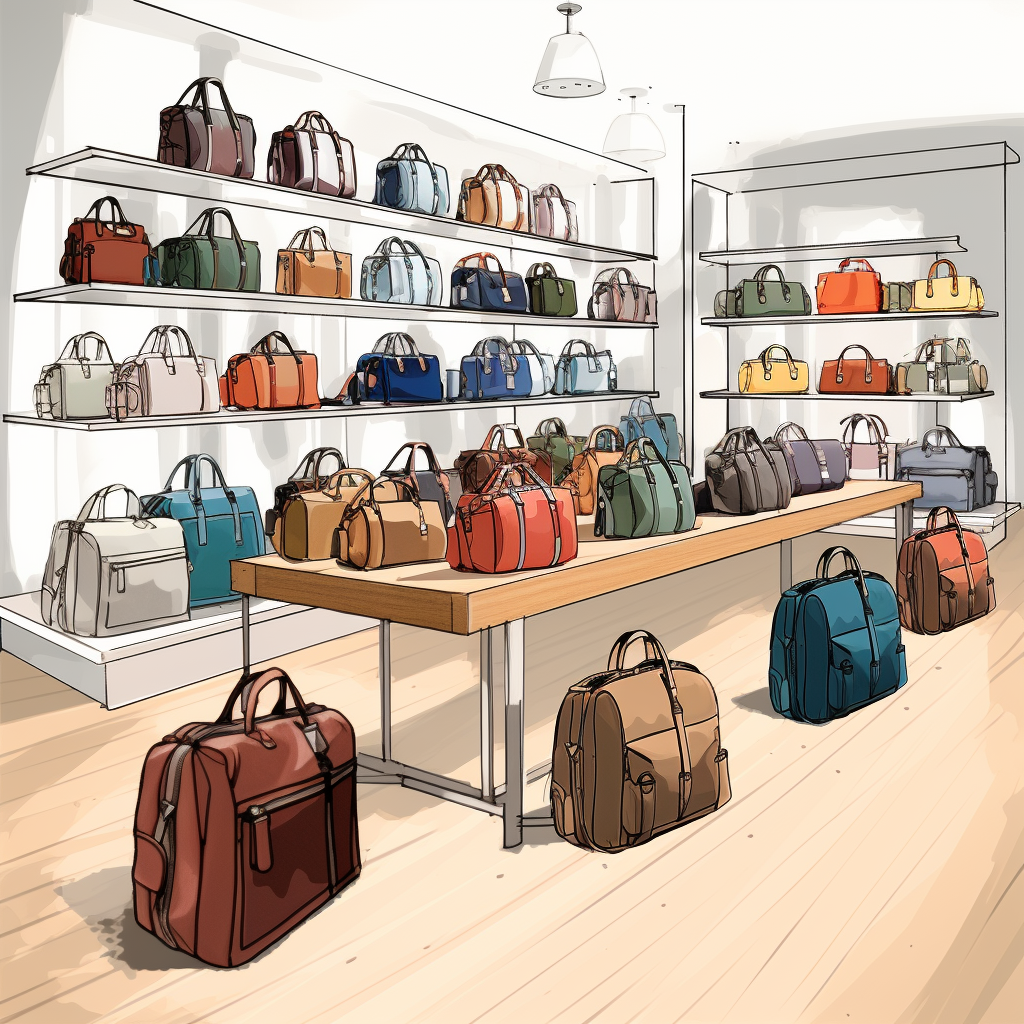 Functionality: Pockets and Compartments
While the overall size and material of your duffle bag are crucial, the bag's internal organization can be a game-changer in how useful you find it in day-to-day life. A well-designed duffle bag has pockets and compartments that serve specific purposes. Let's dive into the types of compartments you should look out for.
Main Compartment
This is where the bulk of your items will go. It's essential to have a spacious main compartment that's easy to access. Zippers should be sturdy and ideally lockable for added security.
Expert Tip: Look for bags with a wide-mouth opening in the main compartment, which allows for easier packing and unpacking.
Shoe Compartment
A separate shoe compartment is a great feature, particularly for gym-goers or travelers. This compartment isolates your shoes from your clothes, keeping everything cleaner and more organized.
Expert Tip: Ensure the shoe compartment is ventilated to prevent odors from permeating the rest of the bag.
Tech Pockets
These are compartments specifically designed to hold gadgets like laptops, tablets, and phones. They are usually padded to offer extra protection.
Expert Tip: Measure your devices beforehand to ensure they'll fit into the designated compartments.
Quick-Access Pockets
For items you'll need to access frequently, like passports, keys, or earphones, quick-access pockets are a godsend. They are usually located on the sides or front of the bag for easy access.
Expert Tip: Zippered external pockets are ideal for holding small valuables you want to keep secure but accessible.
Wet/Dry Compartments
If you anticipate carrying wet clothes or towels, a bag with a wet/dry compartment can be incredibly useful. This feature is particularly beneficial for swimmers or gym-goers.
Expert Tip: Make sure the wet/dry compartment is waterproof to prevent moisture from seeping into other sections of the bag.
Selecting a duffle bag with the right combination of pockets and compartments will not only help you stay organized but also make your life considerably easier. Each feature serves a purpose, so consider your specific needs and how you plan to use the bag when making your selection.
Aesthetic and Style
Selecting a duffle bag isn't just about functionality and practicality; it's also an expression of your personal style. The design, color, and even the texture can either complement or clash with your wardrobe and lifestyle. Here are some considerations to keep in mind.
Classic vs. Modern
Classic designs often feature timeless materials like leather and colors that exude sophistication, such as browns, blacks, or navy blues. These bags are versatile and can transition from a business trip to a weekend getaway with ease.
Modern designs, on the other hand, might incorporate bold colors, patterns, and even smart features like USB charging ports. They tend to appeal to a younger, tech-savvy audience.
Expert Tip: Choose a style that not only fits your current needs but also your long-term lifestyle.
Matching Your Wardrobe
Consider how the bag will fit with the clothes you typically wear. A neon-colored bag may not mesh well with a business suit, while a sleek black leather duffle might look out of place at the gym.
Expert Tip: Neutral colors like black, gray, and navy are versatile and tend to go well with most outfits.
Texture and Details
The texture of the material can add another layer of complexity to your bag. Leather can have a smooth or pebbled texture, and even canvas bags come in various weaves. Additional details like metal accents, zippers, and stitching can also contribute to the bag's overall aesthetic.
Expert Tip: Think about durability when examining these details. Metal accents are not just stylish but also longer-lasting than plastic ones.
Seasonal Considerations
The seasons might also influence your choice. Lighter colors might be better suited for spring and summer, while darker hues are more appropriate for fall and winter.
Expert Tip: Consider a seasonal rotation if you're someone who likes to keep your style fresh.
Choosing a duffle bag that aligns with your aesthetic preferences is like selecting the right accessory—it can either elevate your look or become a functional piece that still makes a statement.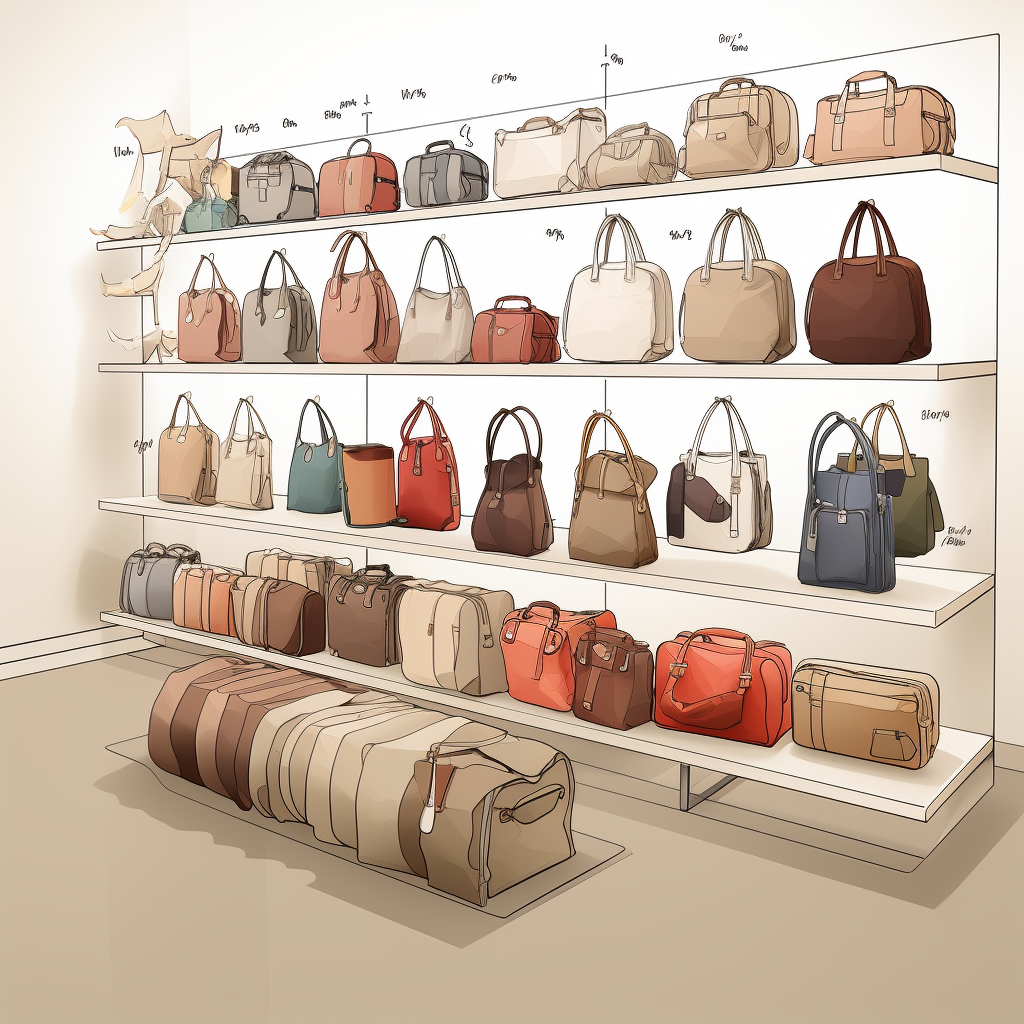 The Influence of Brand and Customer Reviews
In the crowded market of duffle bags, brand reputation and customer reviews can serve as critical guideposts for your decision-making. While a brand name isn't everything, it can often provide an assurance of quality and customer service. Here's how to factor these elements into your search.
Brand Reputation
Brands with a solid reputation often have years or even decades of experience under their belt. This longevity can serve as an indicator of reliable quality and consumer trust.
Key Brands to Consider:
Samsonite: Known for durable, high-quality luggage
Nike: Offers sporty, functional options
Tumi: High-end brand with a focus on sleek design and durability
Expert Tip: Established brands often offer better warranties and customer service, giving you peace of mind for your purchase.
Customer Reviews
The voice of the consumer should not be underestimated. While product descriptions can provide details, actual user experiences offer insights that you won't find anywhere else.
What to Look For:
Durability: Are there complaints about the bag falling apart after a few uses?
Functionality: Do users find the compartments useful for their specific needs?
Comfort: Are the handles and straps comfortable during prolonged use?
Expert Tip: Look for reviews that closely match your intended use for the bag. A good gym bag may not necessarily make a great travel bag.
Online vs. In-Store
Each shopping experience has its pros and cons. Shopping online provides access to a wider range of options and customer reviews. However, visiting a physical store lets you get a tactile sense of the product—something that's crucial for a purchase you'll be using regularly.
Expert Tip: If possible, visit a store to check out your preferred options in person after narrowing down your choices online.
Combining the insights you gather from brand reputation and customer reviews can help you make an informed decision, balancing both quality and practicality. These external validations serve as a final check to ensure that the duffle bag you choose will meet your expectations and needs.
References
"Travel Gear Reviews," Samsonite Official Website. www.samsonite.com
"Nike Duffle Bags," Nike Official Website. www.nike.com
"Tumi Luggage Collection," Tumi Official Website. www.tumi.com
"Bag Size Guide for Air Travel," Airlines for America. www.airlines.org
"Choosing the Right Material for Travel Bags," Leatherology Blog. www.leatherology.com
"Customer Reviews: An Essential Guide," Harvard Business Review. www.hbr.org