Table of Contents
In the digital era, the essence of marketing has been fundamentally transformed. Social media platforms, in particular, have become the cornerstone of successful business strategies, providing unparalleled access to vast, diverse global audiences. Instagram, with its visually rich format and over a billion monthly active users, is one such powerhouse platform. Its user-friendly features and dynamic interface make it an ideal marketing tool for businesses big and small, spanning various sectors.
Navigating Instagram's marketing landscape might seem daunting, but fear not, this comprehensive guide will equip you with the necessary knowledge to utilize this platform to its fullest. From understanding Instagram's key features to developing a targeted marketing strategy, from creating engaging content to leveraging Instagram ads, from building a vibrant Instagram community to working with influencers, and from monitoring your performance to optimizing your strategy – this guide covers it all.
So, whether you're a seasoned marketer looking to refine your Instagram marketing approach or a novice ready to make a mark in the digital world, this guide is your one-stop solution to mastering Instagram marketing for your business.
The ability to adapt to the dynamic digital world and harness the power of platforms like Instagram will set you apart in today's competitive business environment. So let's dive in, explore, and unleash the potential of Instagram to drive your business growth. With the right understanding and application of Instagram marketing strategies, the sky is the limit for your business's digital success.
Join us on this enlightening journey, and discover how to turn likes into leads, comments into customers, and followers into ambassadors for your brand.
The journey to mastering Instagram marketing begins with understanding the platform's structure, audience, and unique features. The importance of this foundational knowledge cannot be overstated. It's the roadmap that will guide your strategy development, content creation, and community building efforts.
1.1 Instagram Demographics
Instagram is a hive of activity for a diverse range of users. The platform sees over 500 million profiles active daily, demonstrating its remarkable reach. However, understanding who these users are is vital to shaping your marketing strategy.
Instagram has traditionally been popular with younger audiences. Statista reports that as of 2021, nearly 63% of Instagram users globally were between the ages of 18 and 34. Let's delve deeper into these demographics:
| Age Group | Percentage of Users |
| --- | --- |
| 18-24 | 29.9% |
| 25-34 | 33.1% |
| 35-44 | 16.0% |
| 45-54 | 8.0% |
| 55-64 | 3.3% |
| 65+ | 2.2% |
This demographic breakdown highlights the platform's youth-centric user base, making it an ideal platform for businesses targeting a younger audience. Yet, it's essential to remember that Instagram's appeal isn't limited to this demographic. The platform is rapidly gaining popularity among older users too.
1.2 Understanding Instagram's Core Features
Instagram offers a host of features that can significantly boost your marketing efforts. Understanding these features can help you utilize the platform to its fullest potential.
Instagram Profiles: An Instagram profile is your business's home on the platform. It's where you can showcase your brand story, highlight your products, and engage with your followers.
Instagram Posts: These are the photos or videos that you upload to your Instagram profile. They are an excellent way to showcase your products or services and share updates with your followers.
Instagram Stories: Stories are a unique feature of Instagram that allow you to post content that disappears after 24 hours. They are great for sharing behind-the-scenes content, running flash sales, or just for staying at the top of your followers' minds.
Instagram Live: With Instagram Live, you can stream video content in real-time. It is an excellent tool for hosting Q&A sessions, product launches, or tutorials.
Instagram IGTV: IGTV allows you to post long-form videos. This is ideal for in-depth tutorials, interviews, or mini-documentaries.
Instagram Shopping: This feature turns your Instagram profile into a virtual storefront. You can tag products in your posts and stories, directing users to a product description page where they can make a purchase.
Instagram Insights: Instagram's in-built analytics tool, Instagram Insights, gives you access to data about your followers and how they interact with your content. This data can inform your marketing strategy, helping you better understand what type of content resonates with your audience.
Understanding these features is the first step in creating a successful Instagram marketing strategy. By effectively leveraging these tools, businesses can create engaging content, build a strong brand presence, and drive conversions on the platform.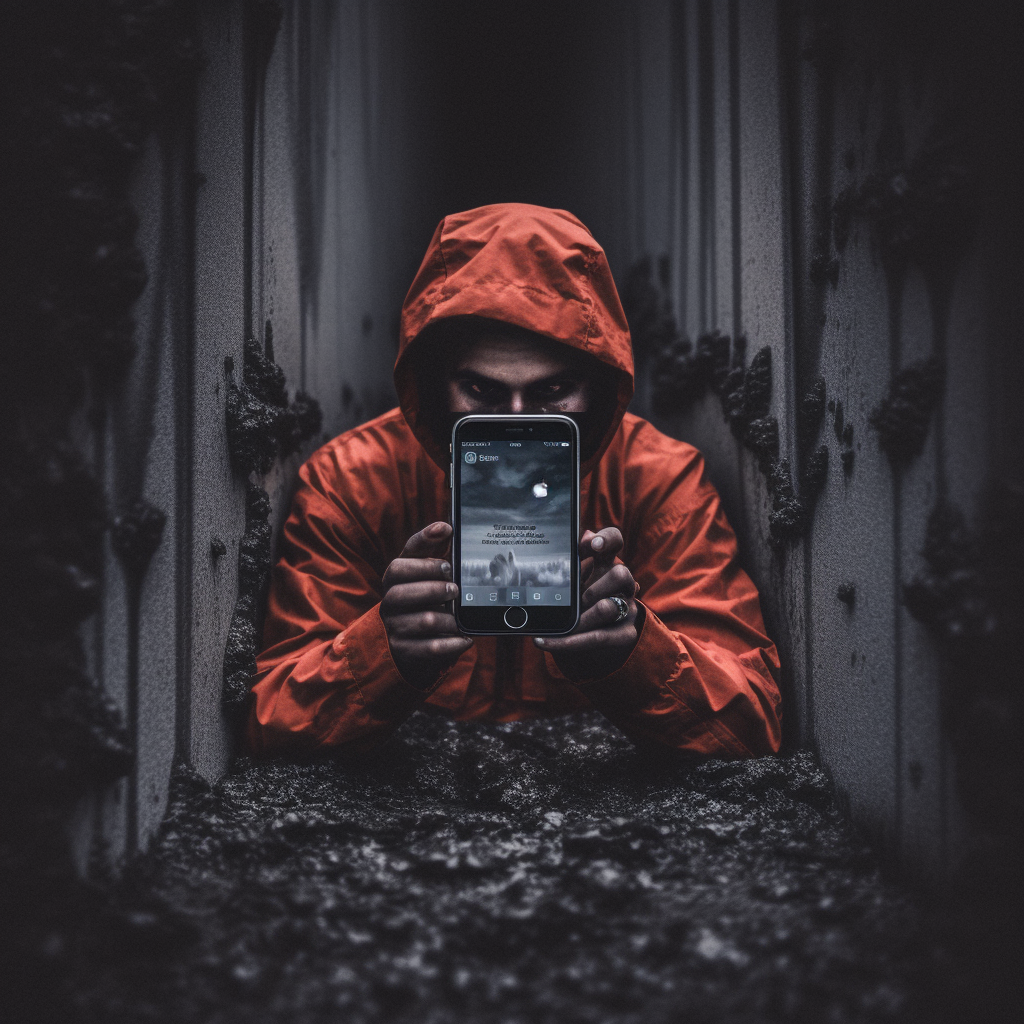 Developing a well-structured, data-driven Instagram marketing strategy is integral to your success on the platform. This strategy should be fluid, able to adapt to the ever-evolving social media landscape while keeping your business goals front and center. Let's delve into the key components of an effective Instagram marketing strategy.
2.1 Setting Clear Goals
Before embarking on your Instagram marketing journey, it's crucial to identify what you want to achieve. Setting clear, measurable goals provides direction for your strategy and a benchmark against which you can measure your success.
Typically, Instagram marketing goals fall into one of four categories:
Brand Awareness: Increasing your brand's visibility and reach.
Engagement: Boosting interaction with your content and brand.
Lead Generation: Capturing prospective customers' information for future marketing efforts.
Sales: Driving purchases of your product or service.
Each of these goals aligns with specific key performance indicators (KPIs) that allow you to track your progress.
| Goal Type | Example KPIs |
| --- | --- |
| Brand Awareness | Follower Count, Reach, Impressions |
| Engagement | Likes, Comments, Shares, Saves |
| Lead Generation | Email Signups, Contact Form Submissions |
| Sales | eCommerce Conversions, Revenue |
2.2 Understanding Your Audience
Knowing your audience inside and out is key to creating content that resonates and drives action. Start by creating a detailed audience persona—demographics, interests, pain points, and Instagram habits are all good starting points. Use Instagram Insights to gather this data.
2.3 Competitor Analysis
Keeping an eye on your competitors can provide a wealth of information and inspiration. Analyze their content strategy—what works, what doesn't, and what can you do differently or better? This information can give you a competitive edge.
2.4 Content Planning
A consistent, varied content calendar is essential to keep your audience engaged and coming back for more. Plan your content in advance, ensuring a mix of promotional, educational, and entertaining posts.
2.5 Budgeting
Your budget will significantly influence your Instagram marketing strategy. Determine how much you're willing to spend on content creation, advertising, and influencer partnerships. Remember, though, that a large budget isn't a guarantee of success—creativity and strategic spending often yield the best results.
Creating a comprehensive, detailed Instagram marketing strategy may seem daunting, but it's a critical step in your path to success on the platform. With clear goals, a deep understanding of your audience and competitors, a well-planned content calendar, and a thought-out budget, you're well on your way to making a splash on Instagram.
Instagram is a visually driven platform, which means your content needs to be eye-catching and engaging. Beyond this, it needs to resonate with your audience and reflect your brand's unique identity. In this chapter, we'll explore the types of content you can create, tips for making this content engaging, and how to maintain a consistent brand image on Instagram.
3.1 Content Formats
Instagram offers various content formats, each with its own strengths. Utilizing a mix of these formats can help keep your content fresh and engaging.
Images: The bread and butter of Instagram, images are versatile and can be used to showcase products, share user-generated content, or convey your brand's lifestyle or values.
Videos: Videos can be posted on your feed or IGTV for longer content. They're great for tutorials, behind-the-scenes footage, or interviews.
Stories: These temporary posts are perfect for time-sensitive content like flash sales or daily updates. They also offer interactive features like polls or Q&As.
Carousels: These posts allow multiple images or videos in a single post, making them perfect for showcasing a range of products or telling a story.
3.2 Creating Engaging Content
Engaging content is what separates successful Instagram accounts from the rest. Here are some tips to ensure your content hits the mark:
Know your audience: Understanding what your audience likes and engages with will help inform your content strategy. Use Instagram Insights to discover which of your posts are most popular.
Quality is key: High-quality, professional-looking photos and videos are essential on Instagram. Consider hiring a professional photographer or investing in a good camera and editing software.
Captions matter: A great image or video is crucial, but don't underestimate the power of a well-crafted caption. It's an opportunity to provide context, showcase your brand's personality, and inspire action.
Use hashtags wisely: Hashtags can significantly increase your content's reach. Research popular and relevant hashtags, but remember to balance broad, popular hashtags with more niche ones for the best results.
Interactive content: Engage your audience by creating interactive content. Use Instagram Stories features like polls or questions to drive engagement and gather feedback.
User-generated content: Sharing content created by your users not only provides you with free content but can also foster a sense of community and trust.
3.3 Maintaining Brand Consistency
Brand consistency helps reinforce your brand identity and makes your content instantly recognizable. Here's how to maintain brand consistency:
Visual consistency: Stick to a consistent color palette, font, and overall aesthetic.
Consistent voice: Your brand's voice should be consistent across all captions, comments, and messages. This voice should reflect your brand's personality and values.
Consistent posting schedule: Posting regularly keeps your brand fresh in the minds of your followers. Find out when your followers are most active and aim to post at these times.
Creating engaging content on Instagram is a combination of understanding your audience, delivering high-quality posts, leveraging the various content formats, and maintaining brand consistency. With these elements in mind, you'll be well-equipped to create content that resonates with your audience and drives your business goals.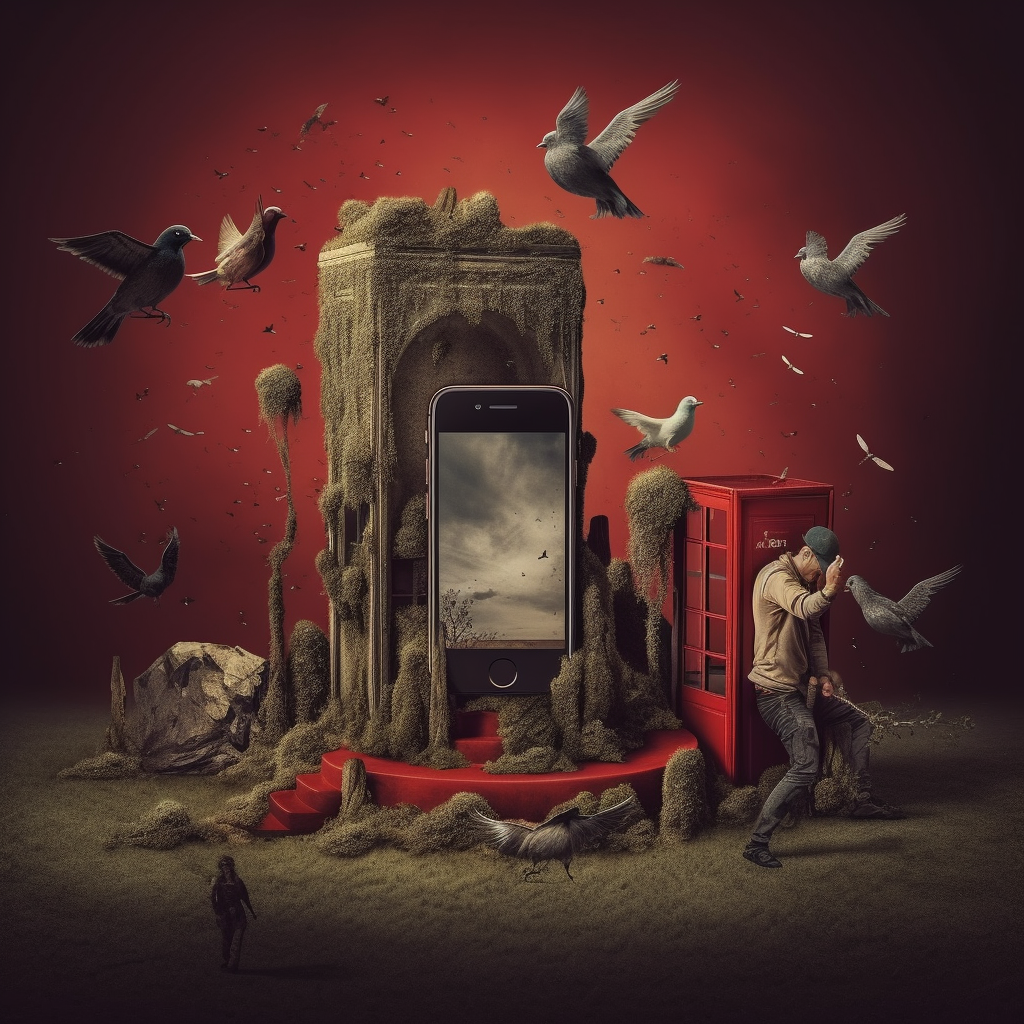 Instagram provides businesses with a powerful advertising platform. With its precise targeting options and diverse ad formats, you can reach your desired audience and meet your marketing objectives effectively. This chapter will delve into the different Instagram ad formats and discuss strategies to optimize your ad campaigns.
4.1 Instagram Ad Formats
Instagram offers several ad formats, each with its unique benefits. Here's an overview of what's available:
Photo Ads: These are simple, clean ads that feature a single photo. They're perfect for showcasing a product or telling a story through a compelling image.
Video Ads: Videos can be up to 60 seconds long and offer a great way to engage users with a compelling story.
Carousel Ads: These ads allow you to showcase up to ten images or videos in a single ad, each with its own link. They're excellent for featuring multiple products or telling a story that unfolds across each card.
Stories Ads: Full-screen vertical ads that appear between users' Stories. With the addition of polling stickers, you can also make these ads interactive.
IGTV Ads: These are long-form video ads that appear when users click to watch IGTV videos.
Collection Ads: These ads combine video, single photos, or carousel ads with product catalogs to allow users to purchase directly from the ad.
4.2 Setting up Instagram Ads
Here are the steps to set up an Instagram ad:
Define Your Marketing Objectives: Instagram offers several marketing objectives, including brand awareness, reach, traffic, app installs, engagement, video views, and conversions.
Identify Your Audience: Instagram offers precise targeting options. You can target based on location, demographics, interests, behavior, custom audiences (people who have already interacted with your business), and lookalike audiences (people similar to your existing customers).
Choose Your Ad Format: Decide which ad format would be most effective for your goals and audience.
Set Your Budget and Schedule: You can set a daily budget or a budget for the lifetime of the ad. You can also schedule your ad to run continuously or within a specific period.
Create Your Ad: This involves choosing your images or video, writing your ad copy, and selecting a call-to-action.
Measure and Optimize: Use Instagram's ad reporting tools to track the performance of your ads and optimize them for better results.
4.3 Optimizing Instagram Ads
Optimizing your Instagram ads is an ongoing process that involves monitoring your ad performance and making necessary adjustments. Here are a few strategies for optimization:
Test Different Ad Formats: Each ad format has its strengths. Test different formats to see which works best for your audience.
Use High-Quality Visuals: Instagram is a visual platform, and high-quality images and videos can significantly improve your ad performance.
Experiment with Different Targeting Options: Testing different targeting options can help you identify which audience segments are most responsive to your ads.
Optimize Your Ad Copy and CTA: Your ad copy and CTA should be compelling and clear. Experiment with different messages and CTAs to see which drives the most action.
Monitor Your Ad Performance: Use Instagram's ad reporting tools to track the performance of your ads. Look for trends and patterns, and use these insights to inform your future campaigns.
Leveraging Instagram advertising can help your business reach a wider audience, increase brand awareness, and drive conversions. By understanding the different ad formats and optimization strategies, you can make the most of your Instagram ad campaigns.
Influencer marketing is a powerful tool on Instagram. Collaborating with influencers not only helps you reach a wider audience but also builds trust and credibility for your brand. In this chapter, we'll discuss how to find the right influencers, how to reach out to them, and how to measure the success of your influencer campaigns.
5.1 Finding the Right Influencers
Finding the right influencers for your brand is a critical first step in your influencer marketing strategy. Here are some factors to consider:
Relevance: The influencer should be relevant to your brand and industry. Their content should align with your brand's values and aesthetics.
Reach: Consider the influencer's follower count, but don't stop there. Dig deeper into their audience demographics to ensure their followers match your target audience.
Engagement: Look at the influencer's engagement rate (likes, comments, shares, saves per post) to gauge how engaged their audience is. An influencer with a highly engaged audience can often be more valuable than one with a larger but less engaged audience.
5.2 Reaching Out to Influencers
Once you've identified potential influencers, the next step is to reach out to them. Here's a basic framework for your outreach:
Personalize Your Message: Start by explaining why you think the influencer would be a good fit for your brand. Be genuine and avoid using a generic, one-size-fits-all message.
Explain the Partnership: Outline what the partnership might look like. This could include the number of posts, the type of content, and any specific campaign details.
Discuss Compensation: Be upfront about compensation. This could be monetary payment, free products or services, or affiliate marketing deals.
Next Steps: If the influencer is interested, provide clear next steps. This could be setting up a phone call or meeting to discuss the partnership further.
5.3 Measuring the Success of Your Influencer Campaigns
Measuring the success of your influencer campaigns is crucial to understanding the return on your investment and informing future campaigns. Here are some metrics to track:
Engagement: This includes likes, comments, shares, and saves on the influencer's posts about your brand.
Brand Mentions: Track how often your brand is mentioned on Instagram during and after the campaign.
Website Traffic: If the influencer is driving traffic to your website, use tools like Google Analytics to track this traffic and any resulting conversions.
Follower Growth: Monitor your follower count before, during, and after the campaign to gauge its impact on your brand's reach.
Influencer marketing can be a highly effective way to expand your reach and generate engagement on Instagram. By partnering with the right influencers and tracking your campaign's performance, you can optimize your strategy and achieve your marketing goals.
Instagram offers an array of built-in tools and features that can help businesses maximize their marketing efforts. Understanding how to utilize these tools effectively is crucial for optimizing your Instagram strategy. This chapter will delve into Instagram's business tools and how to use them to enhance your marketing efforts.
6.1 Instagram Insights
Instagram Insights is a powerful analytics tool that provides detailed data about your followers and your content's performance. This tool is invaluable for understanding your audience, refining your content strategy, and evaluating your progress towards your marketing goals.
Instagram Insights provides data on:
Audience demographics: This includes age, gender, location, and active hours of your followers.
Content performance: You can see how your posts, stories, and promotions are performing in terms of engagement, reach, impressions, and more.
Follower growth: Track your follower growth over time to assess the effectiveness of your strategy.
6.2 Instagram Shopping
Instagram Shopping is a feature that allows businesses to tag their products in their posts and stories, making it easy for users to shop directly from Instagram.
Here's how you can use Instagram Shopping:
Set up a shop: First, you'll need to set up a shop on Facebook and connect it to your Instagram account.
Tag products in your posts and stories: Once your shop is set up, you can tag products in your posts and stories. Users can tap on these tags to see more details about the product and make a purchase.
6.3 Instagram Business Profile
Switching to a business profile provides you with more features and tools than a standard profile, including Instagram Insights, the ability to add contact information, and the ability to advertise. It also lends more credibility to your account.
6.4 Other Tools
Other tools and features you may find useful include:
Instagram Guides: These are a way of sharing tips, recommendations, and other information in an easy-to-digest format. Guides can be about products, places, or posts.
Instagram Live: This feature allows you to broadcast live video to your followers. It's a great way to engage your audience in real-time.
Instagram Reels: Reels are short, 15-30 second videos that can be shared with your followers. They're a fun and creative way to showcase your brand.
By leveraging these tools and features, businesses can enhance their Instagram marketing strategy, better understand their audience, increase engagement, and ultimately drive more sales.
Understanding successful Instagram marketing strategies can provide valuable insights and inspire your own efforts. In this chapter, we'll examine three brands that have effectively used Instagram to achieve their marketing objectives.
7.1 Case Study 1: Glossier
Glossier, a beauty brand, has built a cult following on Instagram through user-generated content, engaging visuals, and an authentic voice.
User-generated content: Glossier frequently shares photos from their customers using their products, creating a sense of community and authenticity.
Engaging visuals: Glossier's posts feature bright, clean images that align with their brand aesthetics, making their feed visually pleasing and cohesive.
Authentic voice: Glossier communicates with their followers in a relatable and friendly voice, creating a strong connection with their audience.
7.2 Case Study 2: Airbnb
Airbnb uses Instagram to inspire travel and showcase unique listings from around the world.
Storytelling: Each post tells a story about a specific listing or travel experience, making their content more engaging and shareable.
User-generated content: Airbnb frequently shares photos from their hosts and guests, adding a personal touch to their feed and showcasing the variety of unique listings available.
CTA in captions: Airbnb often uses their captions to encourage users to click the link in their bio for more information, driving traffic to their website.
7.3 Case Study 3: Nike
Nike leverages Instagram to inspire athletes and promote their products.
Inspirational content: Nike shares motivational quotes, inspiring stories, and high-quality photos of athletes, encouraging followers to "Just Do It."
Product promotion: Nike seamlessly integrates product promotions into their inspiring content, showcasing their products in action.
Community engagement: Nike frequently engages with their followers through comments, likes, and shares, fostering a strong sense of community.
These case studies demonstrate the power of Instagram as a marketing tool when used effectively. Key takeaways include the importance of authenticity, engaging visuals, user-generated content, and a strong brand voice. By applying these principles to your own Instagram strategy, you can build a strong and engaged following, promote your products, and achieve your marketing objectives.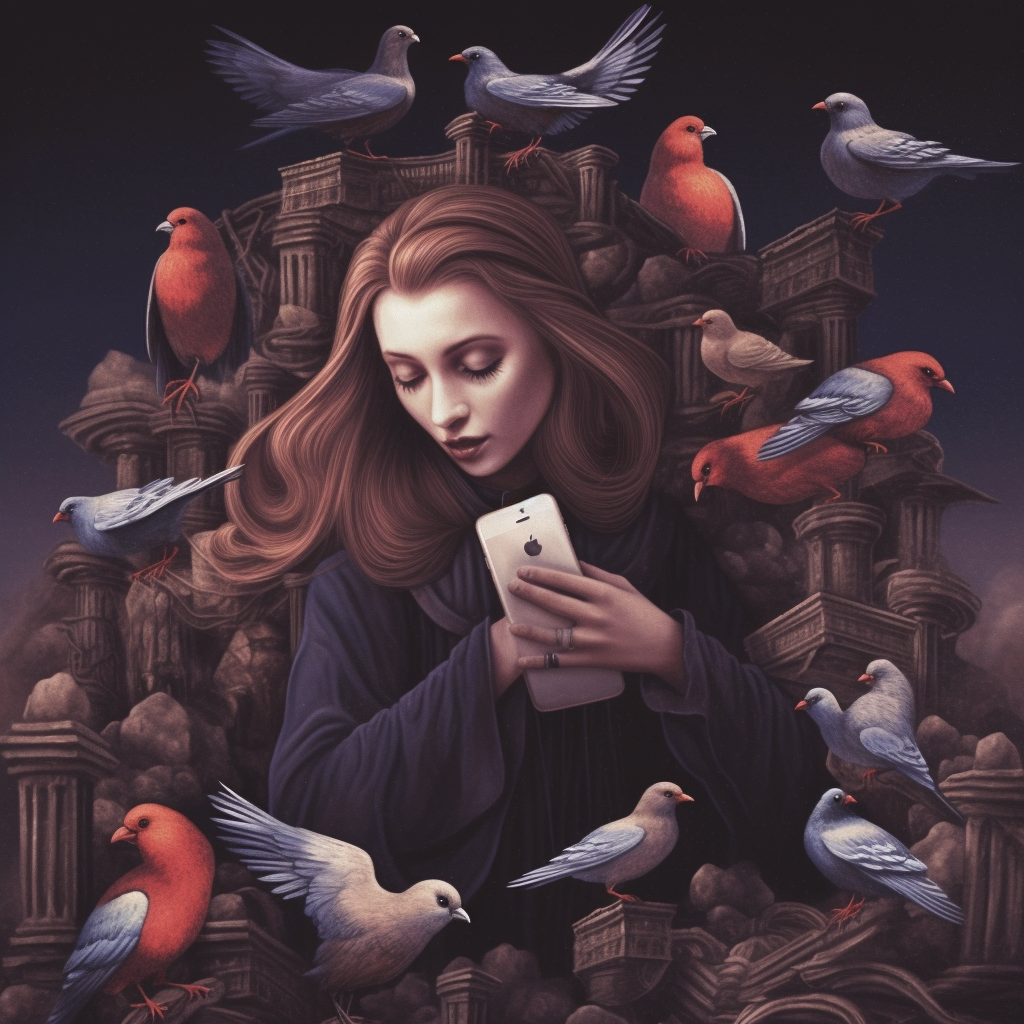 Once your Instagram marketing strategy is in place, it's crucial to monitor your results and make continuous improvements. In this chapter, we'll discuss how to track your performance, understand the data, and optimize your strategy.
8.1 Tracking Your Performance
It's essential to track your performance to understand whether you're meeting your marketing objectives. You can monitor your performance using the following tools:
Instagram Insights: This is Instagram's built-in analytics tool, available to business and creator accounts. It provides data on your followers, content performance, and account activity.
Third-Party Tools: Tools such as Sprout Social, Iconosquare, and Hootsuite provide additional analytics and reporting options.
8.2 Understanding the Data
Data is only useful if you understand what it means and how to use it. Here are some key metrics to focus on:
Engagement: This includes likes, comments, shares, and saves. High engagement indicates that your content resonates with your audience.
Reach and Impressions: Reach is the number of unique users who have seen your content, while impressions are the total number of times your content has been seen. These metrics provide insight into your content's visibility.
Follower Growth: Tracking your follower growth over time can help you understand whether your audience is expanding.
Website Traffic: If one of your goals is to drive traffic to your website, use UTM parameters and Google Analytics to track this.
8.3 Optimizing Your Strategy
Based on your data, you should continuously refine and optimize your Instagram strategy. Here are a few tactics:
Test Different Types of Content: If certain types of content are performing well, create more of that content. If other types of content are not performing as well, consider why and make necessary adjustments.
Experiment with Posting Times: Use Instagram Insights to find out when your audience is most active, and experiment with posting at different times to see when you get the most engagement.
Engage with Your Audience: Respond to comments, answer questions, and engage with your followers to build relationships and encourage more engagement.
Use Hashtags Strategically: Use relevant hashtags to increase the visibility of your posts. Experiment with different hashtags to see which ones drive the most engagement.
By continuously monitoring and optimizing your Instagram strategy, you can ensure that your efforts are effective and that you're making progress towards your marketing objectives. Stay flexible and open to change, and always keep your audience's needs and preferences at the heart of your strategy.
Even the most strategic marketing plans can be undone by common mistakes. In this chapter, we'll discuss some pitfalls to avoid when marketing your business on Instagram.
9.1 Ignoring Your Audience
One of the most damaging mistakes is ignoring your audience's feedback or failing to engage with them. Engagement isn't a one-way street; take the time to respond to comments, answer questions, and interact with your audience.
9.2 Inconsistency
Being inconsistent with your posting can confuse your audience and lead to decreased engagement. Develop a regular posting schedule and stick to it, ensuring that your brand stays fresh in your followers' minds.
9.3 Over-Promotion
While it's essential to promote your products or services, too much promotion can turn your audience off. Aim for a balance between promotional content and value-added content that entertains, educates, or inspires your audience.
9.4 Neglecting Aesthetics
Instagram is a highly visual platform, and neglecting the aesthetics of your feed can be detrimental. Ensure your posts are high-quality and visually appealing, and that they maintain a consistent style or theme.
9.5 Misusing Hashtags
Hashtags can help your posts reach a wider audience, but misuse can make your posts seem spammy. Use relevant hashtags and avoid overloading your captions with them.
By avoiding these common mistakes, you can make the most of your Instagram marketing efforts and build a strong, engaged following.
Instagram is a powerful platform for marketing your business, allowing you to reach a broad audience, engage with your customers, and showcase your products or services in a visually appealing way. By understanding Instagram's features, developing a strong strategy, and continuously monitoring and refining your efforts, you can make the most of Instagram marketing and achieve your business objectives.
Frequently Asked Questions
Q1: Can I use Instagram for my business even if I don't have a physical product to sell?
Answer: Absolutely. Instagram is not just for businesses that sell physical products. Even if you're a service provider or a digital product seller, you can use Instagram to showcase your work, share customer testimonials, provide a glimpse into your work process, and engage with your audience.
Q2: How often should I post on Instagram?
Answer: There's no one-size-fits-all answer to this, as the optimal posting frequency can depend on your audience, your goals, and the type of content you're sharing. However, consistency is key. Whether you post once a day or three times a week, aim to maintain a consistent schedule that your audience can rely on.
Q3: What should I do if my engagement drops?
Answer: If you notice a drop in engagement, take a closer look at your Instagram Insights to try to understand why. Have there been any changes in your posting frequency, content type, or posting times? Are there any posts that performed particularly well or poorly? Use this data to inform your strategy moving forward. Remember, engagement can naturally fluctuate, so don't be discouraged by short-term dips.
Q4: How can I increase my followers on Instagram?
Answer: There are several strategies to increase your followers on Instagram: consistently posting high-quality content, engaging with your audience, using relevant hashtags, collaborating with influencers, and promoting your Instagram account on other channels.
Q5: Is it worth paying for Instagram Ads?
Answer: Instagram Ads can be an effective way to reach a larger audience, drive more engagement, and increase conversions. However, whether it's worth it for your business depends on your specific goals, budget, and marketing strategy. Consider testing a few ads to see if they deliver the results you're aiming for.
Q6: Can I sell products directly on Instagram?
Answer: Yes, with Instagram Shopping, businesses can tag their products in their posts and stories, enabling users to shop directly from Instagram. This feature provides a seamless shopping experience for users and can help businesses increase their sales.
Q7: Do I need professional photos for my Instagram feed?
Answer: While high-quality, visually appealing photos tend to perform best on Instagram, you don't necessarily need professional photos. With a good smartphone camera and a basic understanding of composition and lighting, you can create compelling photos for your Instagram feed.