Outsourcing, in its essence, is a strategic decision a business makes to improve its bottom line, increase efficiency, or gain access to specialized skills that may not be available in-house. However, the choice of an outsourcing partner can make or break this strategic decision. With the proliferation of outsourcing firms across the globe, choosing the right one can seem like navigating through a minefield. This guide aims to make that journey less perilous and more fruitful. We will journey through the crucial steps in selecting an outsourcing partner and offer insight into managing this critical relationship for long-term success.
The Rise of Outsourcing: A Brief Overview
The trend of outsourcing has seen significant growth over the past few decades. Driven by globalization and technology advancements, companies across industries have started embracing this model for diverse business functions. Outsourcing initially began with manufacturing industries offshoring their production lines to countries with cheaper labor. However, the trend quickly extended to the service sector, with information technology leading the charge.
Table 1: Global Outsourcing Statistics (2013 – 2023)
| Year | Global Market Size of Outsourcing Industry (Billion USD) |
| --- | --- |
| 2013 | 76.9 |
| 2014 | 81.6 |
| 2015 | 85.6 |
| 2016 | 88.9 |
| 2017 | 92.5 |
| 2018 | 97.3 |
| 2019 | 92.5 |
| 2020 | 92.7 |
| 2021 | 95.2 |
| 2022 | 98.6 |
| 2023 | 102.9 |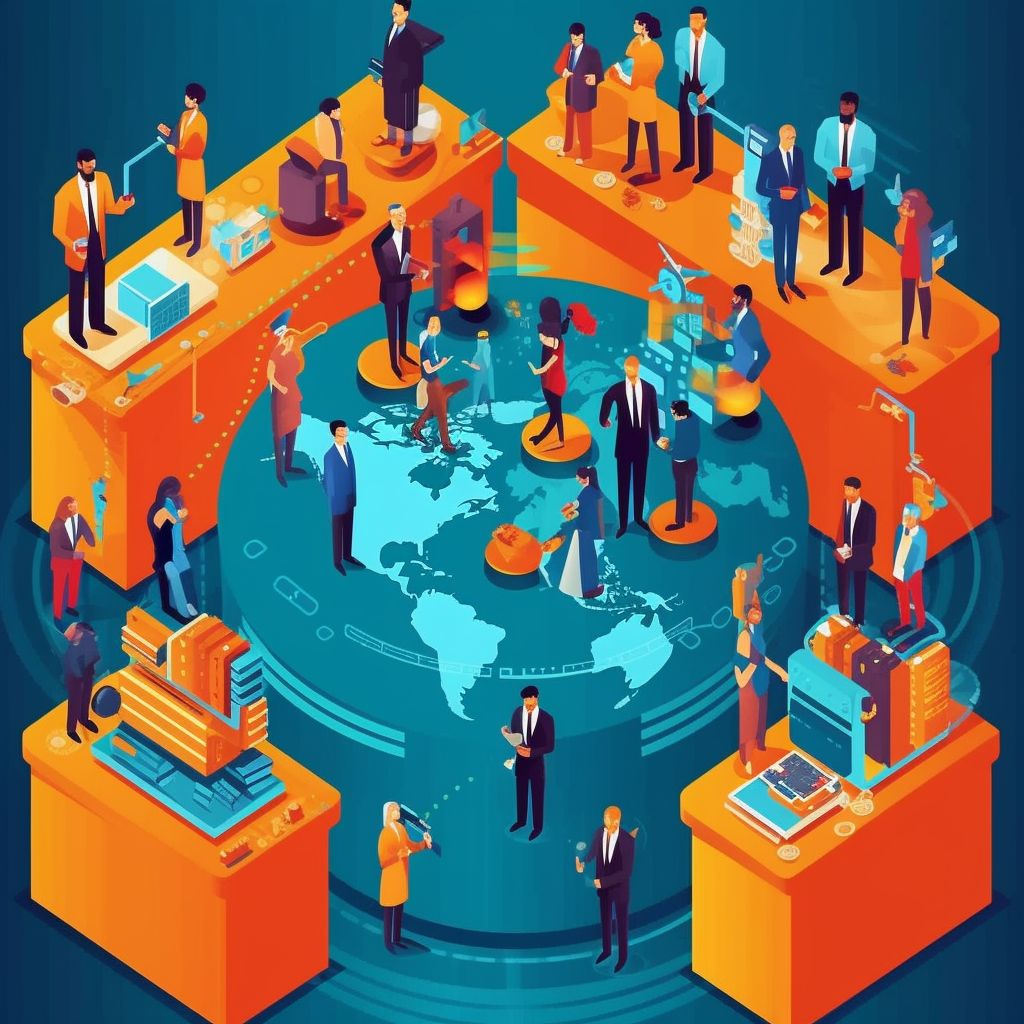 Identifying Business Needs: The First Step Towards Effective Outsourcing
Before a business can begin searching for an outsourcing partner, it must first clearly define what it hopes to achieve through the outsourcing process. Are you looking to cut costs? Do you need access to specialized skills or knowledge? Or are you looking to improve service quality or efficiency?
It's essential to understand your business's unique needs and circumstances as this will guide your search for an outsourcing partner. Take a comprehensive look at your organization's strengths, weaknesses, opportunities, and threats (SWOT analysis). This approach will help identify areas where outsourcing could provide the most benefit.
Table 2: SWOT Analysis Example for Outsourcing
| Strengths | Weaknesses | Opportunities | Threats |
| --- | --- | --- | --- |
| Existing technical expertise | Limited resources for scaling | Access to global talent pool | Currency fluctuation risks |
| Strong internal project management | Lack of certain skills in-house | Cost savings | Political instability in outsourcing country |
| Established industry reputation | High operational costs | Increased focus on core competencies | Intellectual property protection concerns |
Key Considerations in Selecting an Outsourcing Partner
There are several key factors to consider when choosing an outsourcing partner.
Expertise and Experience: The outsourcing partner should have a demonstrated history of expertise and experience in the area you're looking to outsource.
Reputation: The outsourcing partner's reputation in the market is a good indication of their reliability and quality of work. Look for references and case studies to substantiate their claims.
Communication: Effective communication is critical for successful outsourcing. Consider language barriers, cultural differences, and time zones.
Scalability: The outsourcing partner should be able to scale up or down according to your business needs.
Security and Compliance: They should adhere to the necessary industry standards and regulations, especially when it comes to data privacy and protection.
Critical Outsourcing Models: An Examination of Popular Strategies
Various outsourcing models have emerged over the years. Each model has its strengths and weaknesses, and the best one for your business depends on your specific needs and circumstances.
Traditional Outsourcing: This is the most common form of outsourcing where a company hires an outside firm to perform specific tasks that were previously done in-house.
Managed Services: In this model, the outsourcing provider not only takes over the management of specific business functions but also strategic planning and innovation.
Business Process Outsourcing (BPO): This involves outsourcing entire business functions to third-party providers.
Knowledge Process Outsourcing (KPO): This model involves outsourcing tasks that require specialized knowledge and expertise.
Table 3: Comparison of Different Outsourcing Models
| Outsourcing Model | Description | Best for Businesses That… |
| --- | --- | --- |
| Traditional | Outsourcing specific tasks | Need to delegate non-core tasks |
| Managed Services | Outsourcing strategic planning and innovation | Seek growth and innovation |
| BPO | Outsourcing entire business functions | Need to reduce operational costs |
| KPO | Outsourcing specialized tasks | Require expert knowledge |
Top Outsourcing Countries and Their Specialties
The choice of outsourcing destination greatly depends on the needs of your business, such as cost, expertise, language skills, and time zones. Below are some of the most popular outsourcing destinations and their specializations.
India: Known for its software development and information technology services, thanks to a large pool of English-speaking IT professionals.
China: Specializes in manufacturing due to its massive manufacturing infrastructure.
Philippines: A top choice for call centers due to the population's English proficiency and excellent customer service skills.
Eastern Europe (Poland, Ukraine, Romania): Popular for IT and software development because of a strong educational focus on STEM fields.
Table 4: Top Outsourcing Destinations and Their Specialties
| Country | Specialization |
| --- | --- |
| India | IT and Software Development |
| China | Manufacturing |
| Philippines | Call Centers |
| Eastern Europe | IT and Software Development |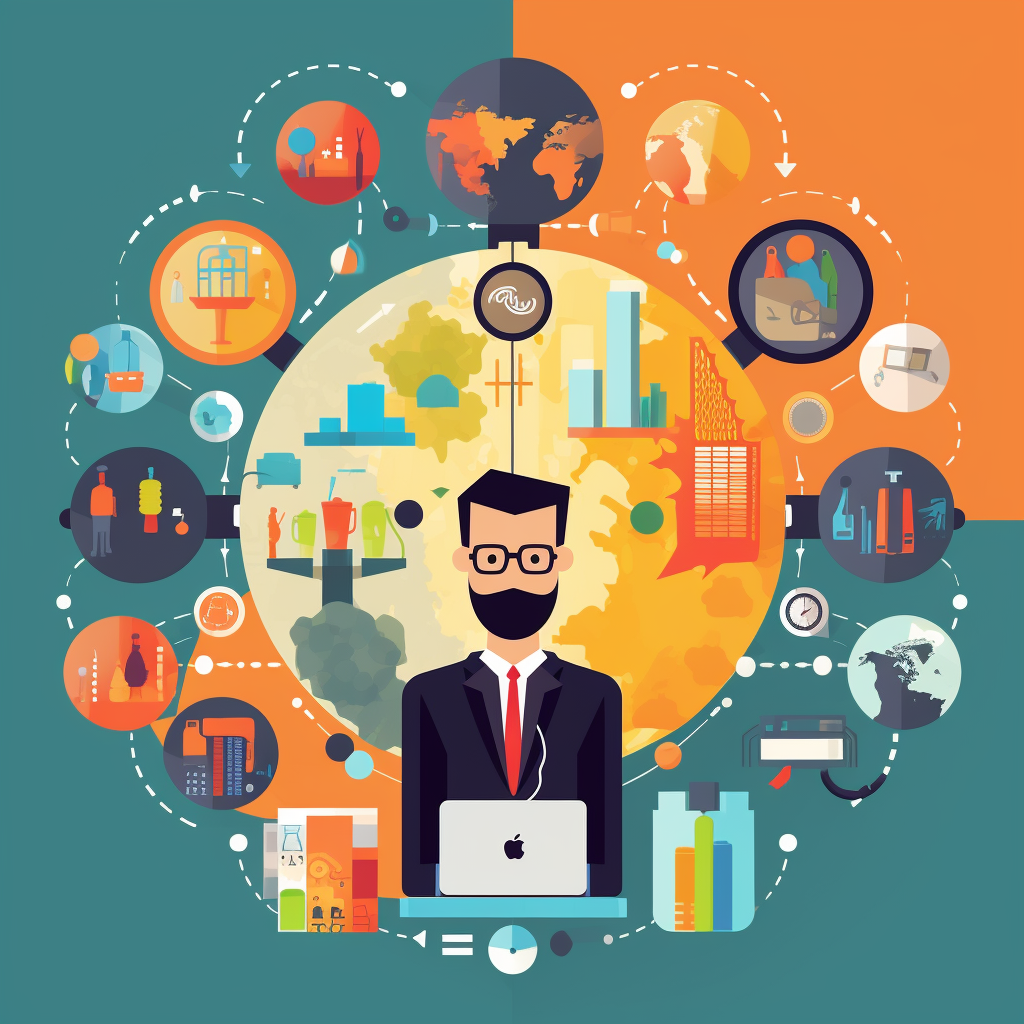 The Outsourcing Evaluation Process: A Step-by-step Guide
Selecting the perfect outsourcing partner requires a thorough and systematic evaluation process. Here is a step-by-step guide:
Define Your Requirements: Be clear about what you need from your outsourcing partner.
Create a Shortlist: Research potential partners that meet your requirements.
Request for Proposal (RFP): Send out a detailed RFP to shortlisted companies.
Evaluate Proposals: Analyze responses based on cost, capabilities, resources, and track record.
Due Diligence: This includes verifying financial stability, checking references, and visiting the physical offices if possible.
Negotiation: Finalize the terms of the contract.
Transition: The process of handing over tasks begins.
Contract Management: Setting the Terms for a Successful Partnership
Negotiating a fair contract is crucial for a successful outsourcing partnership. Here are some key considerations when drafting an outsourcing contract:
Scope of Work: The contract should clearly outline the services the outsourcing partner will provide.
Performance Standards: Define measurable key performance indicators (KPIs) to assess the outsourcing partner's performance.
Pricing and Payment Terms: Clearly lay out the cost of services, payment terms, and conditions for price changes.
Confidentiality and Intellectual Property: The contract should include clauses that protect your company's confidential information and intellectual property rights.
Dispute Resolution: Determine a process for resolving any potential disputes that may arise during the partnership.
Transitioning Work to Your Outsourcing Partner: Best Practices
Smoothly transitioning work to your outsourcing partner is crucial for the success of the project. Here are some best practices:
Develop a Transition Plan: The plan should outline roles and responsibilities, timelines, and milestones.
Maintain Communication: Regular meetings should be scheduled to ensure that both parties are aligned and to resolve any issues promptly.
Provide Training: Your outsourcing partner will need a thorough understanding of your processes, expectations, and company culture.
Test the Process: A pilot project can help identify and resolve potential issues before fully transitioning the work.
Review and Adjust: Regularly review the process and make adjustments as necessary to optimize performance.
Managing an Outsourcing Relationship: Ensuring Long-Term Success
Maintaining a healthy outsourcing relationship involves active management and communication. Here are some tips:
Regular Reviews: Regular performance reviews will ensure that the outsourcing partner is meeting the set KPIs and standards.
Clear Communication: Maintain open and transparent communication to address issues as they arise.
Build Relationships: Fostering a strong relationship with your outsourcing partner can lead to better understanding and cooperation.
Continuous Improvement: Encourage your outsourcing partner to provide suggestions for improvement and innovation.
Case Studies: Successful Outsourcing Partnerships
Let's look at a couple of case studies that illustrate successful outsourcing partnerships.
Case Study 1: IBM and Vodafone
In 2007, Vodafone and IBM entered into a seven-year IT outsourcing agreement. The partnership allowed Vodafone to improve its IT services delivery and customer services, leading to increased customer satisfaction levels.
Case Study 2: Slack and Smartsheet
Slack outsourced the development of its Android app to a third-party firm. This allowed Slack to focus on its core competencies while benefiting from the specialized skills of the outsourced team.
Table 5: Case Studies
| Company | Outsourcing Partner | Benefits |
| --- | --- | --- |
| Vodafone | IBM | Improved IT service delivery and customer service |
| Slack | Smartsheet | Access to specialized skills for Android app development |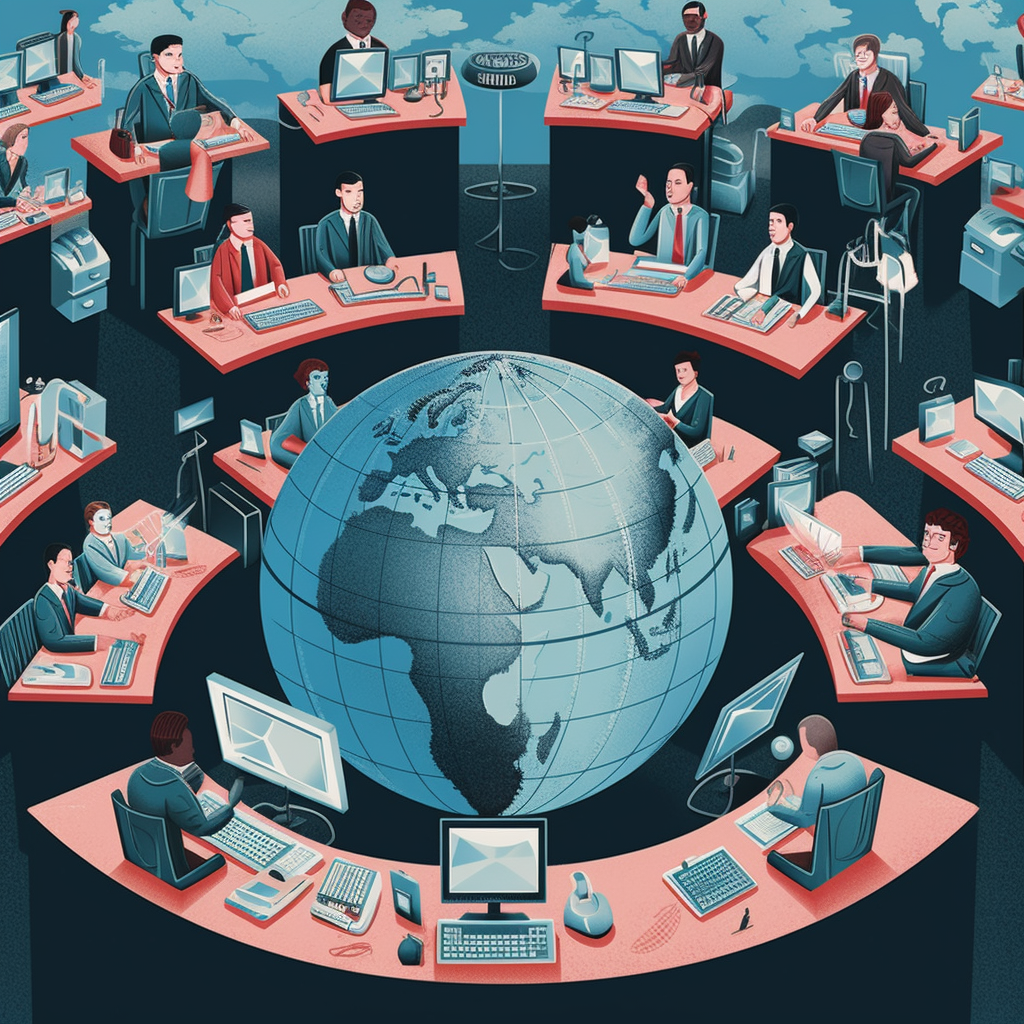 Outsourcing can offer numerous benefits, from cost savings to access to specialized skills. However, the success of outsourcing greatly depends on selecting the right outsourcing partner. Through careful planning, thorough evaluation, and active relationship management, businesses can form successful outsourcing partnerships that contribute to their overall growth and success.
FAQs:
Q1: What are the main considerations in choosing an outsourcing partner?
A1: The main considerations are expertise, reputation, communication, scalability, and adherence to security and compliance standards.
Q2: Which countries are the top choices for outsourcing?
A2: The top choices include India for IT and software development, China for manufacturing, and the Philippines for call centers.
Q3: What are the steps in the outsourcing evaluation process?
A3: The steps include defining your requirements, creating a shortlist, sending an RFP, evaluating proposals, conducting due diligence, negotiating the contract, and transitioning the work.
Q4: How can a successful outsourcing partnership be maintained?
A4: Regular reviews, clear communication, relationship building, and continuous improvement are key to maintaining a successful outsourcing partnership.
Q5: Are there examples of successful outsourcing partnerships?
A5: Yes, IBM and Vodafone, and Slack and Smartsheet are examples of successful outsourcing partnerships.