As we steer into the era of electric vehicles (EVs), the automotive battery industry has become an essential part of the global market. In fact, the demand for EV batteries is expected to rise at an unprecedented rate over the next decade, providing an ample growth opportunity for battery manufacturers worldwide.
The automotive industry's shift toward EVs is primarily driven by the pressing need to reduce greenhouse gas emissions, stringent regulatory policies, and the rising adoption of clean and sustainable technology in vehicles. The center of this transformation is the automotive battery, acting as the heart of an electric vehicle, thus necessitating a closer look at the key players in the industry.
This article will shine a spotlight on the top eight automotive battery manufacturers as of 2023. We will delve into their history, products, notable achievements, and how they're contributing to the burgeoning field of electric vehicles. Each chapter will provide a detailed overview of one manufacturer, helping readers gain comprehensive insights into the industry.
1. Tesla Inc.
Tesla Inc., based in Palo Alto, California, USA, is a pioneer in the electric vehicle industry and has made significant strides since its founding in 2003. The company's primary goal is to accelerate the world's transition to sustainable energy, and it's been doing so by producing increasingly affordable and capable electric vehicles and energy products.
Tesla's Battery Production
Tesla's primary advantage lies in its battery technology. The company has been producing its own batteries since 2017, thanks to the Gigafactory in Nevada, which is a collaboration between Tesla and Panasonic. Tesla's proprietary lithium-ion battery cells are well-known for their high energy density and durability.
These batteries utilize a combination of nickel, cobalt, and aluminum (NCA) for the cathode material, which provides high energy density. Here's a brief snapshot of Tesla's battery specifications for its popular Model 3:
| Tesla Model 3 Battery | Specification |
| --- | --- |
| Battery Type | Lithium-ion |
| Cathode Material | NCA (Nickel Cobalt Aluminum) |
| Energy Density | ~250 Wh/kg |
Notable Achievements
Tesla has also introduced several innovations in battery technology. One of the most notable is the development of the '4680 cell' unveiled at Tesla's Battery Day event in 2020. The new cell design has a larger form factor (46mm by 80mm), which provides five times the energy, six times the power, and a 16% increase in vehicle range compared to their older cells.
In summary, Tesla's innovation, its commitment to improving battery technology, and its ability to manufacture batteries at scale have positioned it as a leader in the automotive battery manufacturing sector.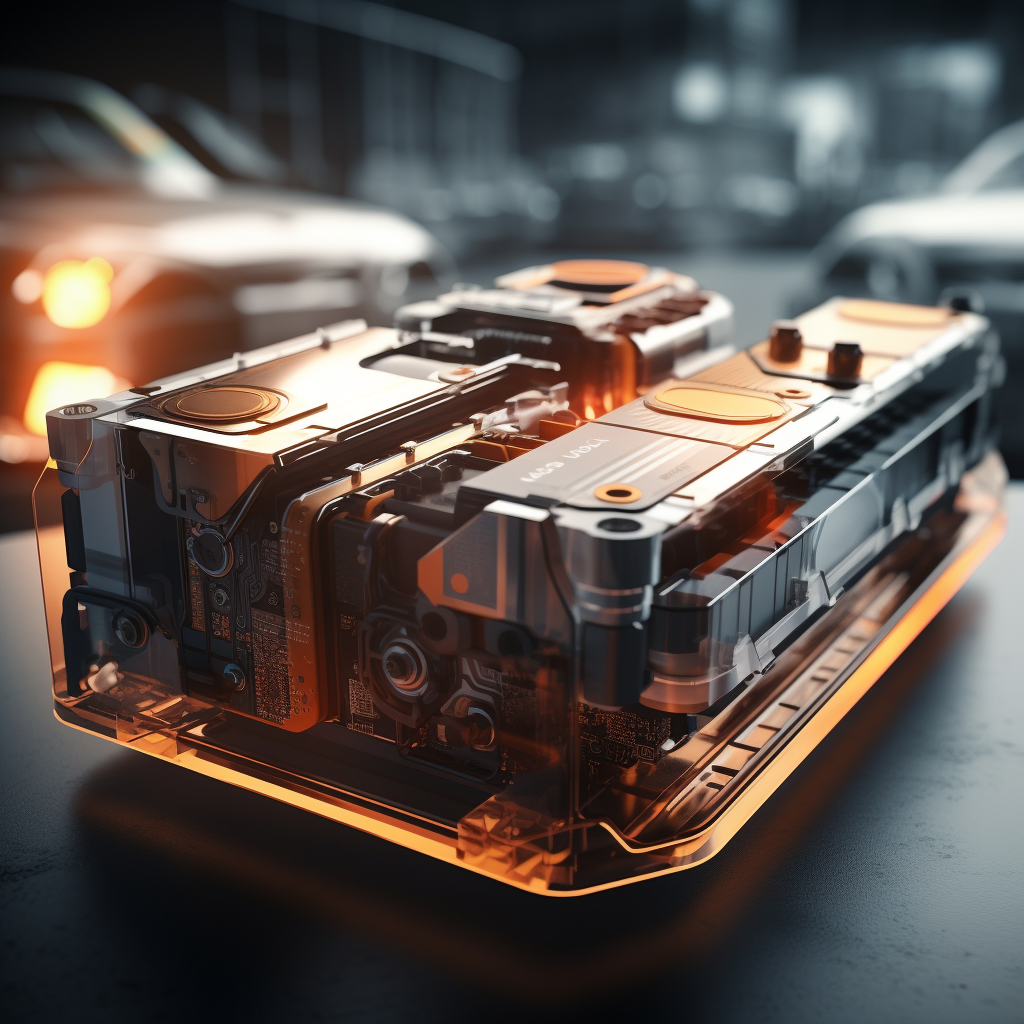 2. BYD Company Ltd.
BYD Company Ltd., headquartered in Shenzhen, China, is a key player in the global automotive battery market. Founded in 1995, BYD initially focused on rechargeable battery production before diving into the automotive industry in 2003. The company now stands as one of the largest manufacturers of rechargeable batteries and electric vehicles worldwide.
BYD's Battery Production
BYD specializes in producing Iron-Phosphate (Fe-PO4) batteries, known commercially as 'BYD Blade Batteries.' These batteries stand out for their safety, durability, and longer lifespan. In comparison to standard Lithium-Ion batteries, BYD's Blade Batteries have a lower energy density but are less prone to issues like thermal runaway, making them significantly safer. A snapshot of BYD's Blade Battery specifications is presented below:
| BYD Blade Battery | Specification |
| --- | --- |
| Battery Type | Iron-Phosphate (Fe-PO4) |
| Energy Density | ~140 Wh/kg |
| Lifespan | Over 4000 charge cycles |
Notable Achievements
BYD has pioneered the development of a vertically integrated supply chain in the battery and electric vehicle industry. This integration covers all the steps, from battery component production to electric vehicle assembly. This model enables BYD to have better quality control, cost management, and faster response to market changes.
Moreover, BYD's electric bus equipped with Blade Battery passed the nail penetration test in 2020, a global first, demonstrating its high safety standards. This achievement marked a significant milestone in the EV industry, where safety concerns related to batteries have been a prevalent issue.
3. LG Chem Power Inc.
Established in 2000, LG Chem Power Inc. is a subsidiary of the South Korean conglomerate LG Chem. Headquartered in Troy, Michigan, USA, the company specializes in providing advanced lithium-ion battery technology for a wide variety of applications, including electric vehicles, portable electronics, and energy storage systems.
LG Chem's Battery Production
LG Chem has established itself as a leader in the production of lithium-ion batteries. The company utilizes a combination of Nickel, Manganese, and Cobalt (NMC) in a unique ratio for their cathode material, which has proven to be a highly efficient formula for high-capacity energy storage.
Moreover, the company's manufacturing processes emphasize safety, quality, and environmental sustainability. The specifics of the NMC lithium-ion battery used in the popular Chevrolet Bolt EV is outlined below:
| Chevrolet Bolt EV Battery (LG Chem) | Specification |
| --- | --- |
| Battery Type | Lithium-ion |
| Cathode Material | NMC (Nickel Manganese Cobalt) |
| Energy Density | ~265 Wh/kg |
Notable Achievements
LG Chem's contribution to the automotive industry is significant, as they supply batteries to various prominent automobile manufacturers, including General Motors, Hyundai, and Volvo.
One of LG Chem's notable achievements is its strategic partnership with General Motors, resulting in the creation of Ultium Cells LLC in 2019. This joint venture is focused on mass-producing battery cells for future battery electric vehicles, highlighting LG Chem's commitment to promoting sustainable mobility.
Their continuous innovation and extensive client base make LG Chem a formidable player in the automotive battery manufacturing industry.
4. Panasonic Corporation
Founded in 1918, Panasonic Corporation, headquartered in Kadoma, Osaka, Japan, has been a prominent figure in electronics and electric appliance manufacturing. The company expanded into automotive battery manufacturing and is now recognized as one of the leading suppliers of batteries for electric vehicles.
Panasonic's Battery Production
Panasonic has played a pivotal role in the automotive battery industry, particularly through its strategic partnership with Tesla. This collaboration has led to the mass production of cylindrical lithium-ion batteries, characterized by their high energy density and exceptional thermal stability.
Similar to Tesla, Panasonic uses a Nickel-Cobalt-Aluminum (NCA) cathode composition in their cells. Below is an outline of Panasonic's battery specifications used in Tesla Model S:
| Tesla Model S Battery (Panasonic) | Specification |
| --- | --- |
| Battery Type | Lithium-ion |
| Cathode Material | NCA (Nickel Cobalt Aluminum) |
| Energy Density | ~247 Wh/kg |
Notable Achievements
One of Panasonic's significant achievements in battery technology is their contribution to Tesla's Gigafactory in Nevada. This facility, which started operations in 2016, has rapidly ramped up battery production, enabling Tesla to increase its vehicle production rate and reduce battery cost.
Moreover, Panasonic's investment in researching advanced materials for batteries is noteworthy. They are pioneering new technology like cobalt-free batteries and solid-state batteries, potentially setting new benchmarks for battery performance, safety, and cost in the future.
5. Samsung SDI Co. Ltd.
Samsung SDI Co. Ltd., founded in 1970, is part of the South Korean Samsung conglomerate. The company has headquarters in Yongin, South Korea, and is widely recognized as a global leader in the production of lithium-ion batteries for electric vehicles.
Samsung SDI's Battery Production
Samsung SDI primarily uses Nickel, Manganese, and Cobalt (NMC) in its lithium-ion batteries. However, the company has been at the forefront of reducing cobalt content to lower costs and promote sustainability, given the ethical concerns related to cobalt mining.
Samsung SDI has managed to reduce cobalt usage significantly through innovations in the NMC ratio, ultimately using only about 10% cobalt in their latest NMC 811 batteries. The specifications of an NMC 811 battery are detailed below:
| Samsung SDI NMC 811 Battery | Specification |
| --- | --- |
| Battery Type | Lithium-ion |
| Cathode Material | NMC 811 (Nickel Manganese Cobalt) |
| Energy Density | ~210 Wh/kg |
Notable Achievements
Samsung SDI's strength lies in its commitment to research and development. The company is heavily invested in developing next-generation battery technology, including solid-state batteries, which have the potential to deliver higher energy density and better safety than current lithium-ion batteries.
The company has also scored multiple deals with major automobile manufacturers such as BMW and Audi, making it a preferred supplier of automotive batteries.
6. Contemporary Amperex Technology Ltd. (CATL)
Established in 2011, Contemporary Amperex Technology Ltd. (CATL) is headquartered in Ningde, China. Despite being a relatively new entrant to the market, CATL has quickly risen to prominence, currently ranking as the world's largest supplier of electric vehicle batteries.
CATL's Battery Production
CATL primarily produces Lithium-Iron-Phosphate (LFP) and Nickel-Cobalt-Manganese (NCM) batteries. The LFP batteries are renowned for their safety and cost-effectiveness, while the NCM batteries offer high energy density, making them ideal for electric vehicles requiring longer range.
CATL is also leading in battery efficiency, with their cell-to-pack (CTP) technology that eliminates the need for modules, allowing more cells to be packed directly into the battery pack and increasing the energy density. Below are the specifications of CATL's LFP CTP battery used in Tesla Model 3 in China:
| Tesla Model 3 Battery (CATL) | Specification |
| --- | --- |
| Battery Type | Lithium-Iron-Phosphate (LFP) |
| Energy Density | ~160 Wh/kg |
| Lifespan | Up to 1 million miles |
Notable Achievements
CATL's partnerships with numerous auto manufacturers, including Tesla, BMW, and Honda, showcase the company's influence in the industry. Furthermore, its research into new technologies such as solid-state and sodium-ion batteries displays a commitment to future-ready solutions.
7. GS Yuasa Corporation
GS Yuasa Corporation, established in 2004 through a merger of two companies with a history dating back to 1895, is based in Kyoto, Japan. The company has a broad portfolio that includes batteries for automotive use, industrial applications, and even space exploration.
GS Yuasa's Battery Production
GS Yuasa manufactures a wide range of batteries, including Lead-Acid, Nickel-Metal Hydride (Ni-MH), and Lithium-ion batteries. They were one of the early suppliers of Ni-MH batteries for hybrid electric vehicles. More recently, their lithium-ion batteries have been adopted for electric vehicles.
GS Yuasa's lithium-ion batteries are praised for their high reliability and safety. The company utilizes Lithium Nickel Oxide Cobalt Aluminum Oxide (NCA) for their cathode material. Here's an overview of GS Yuasa's battery specifications used in the Mitsubishi i-MiEV:
| Mitsubishi i-MiEV Battery (GS Yuasa) | Specification |
| --- | --- |
| Battery Type | Lithium-ion |
| Cathode Material | NCA (Nickel Cobalt Aluminum) |
| Energy Density | ~110 Wh/kg |
Notable Achievements
GS Yuasa has made notable contributions to battery development for space applications. Their lithium-ion batteries have been used in the International Space Station, demonstrating the high reliability of their products.
The company is also focusing on next-generation batteries. They are researching Lithium-titanate and all-solid-state batteries, which could offer superior safety, longer lifespan, and faster charging times.
8. Northvolt AB
Northvolt AB, founded in 2016 and headquartered in Stockholm, Sweden, is a battery manufacturer with a unique mission. The company aims to build the world's greenest battery, with a minimal carbon footprint and high recycling capability, to enable Europe's transition to renewable energy.
Northvolt's Battery Production
Northvolt is committed to producing high-quality lithium-ion batteries using ethical sourcing and sustainable manufacturing practices. Their flagship product, known as Voltpack, is designed for industrial use, and Northvolt plans to produce batteries for electric vehicles in the near future.
Northvolt's sustainable approach extends to their supply chain. They aim to source renewable energy for their manufacturing facilities and recycle batteries to reduce waste. Unfortunately, as of my knowledge cut-off in September 2021, specific details about Northvolt's battery specifications were not widely available.
Notable Achievements
Despite being a new entrant in the market, Northvolt has attracted significant attention and investment. The company has secured partnerships with several key players in the automotive and energy industries, including Volkswagen, BMW, and Vattenfall.
Moreover, Northvolt's emphasis on sustainability is a noteworthy achievement. The company's proposed battery recycling solution, Revolt, aims to achieve 50% recycled content in new batteries by 2030.
Northvolt's commitment to sustainability, its innovative approach to manufacturing, and its strong partnerships position the company as a promising player in the automotive battery manufacturing industry.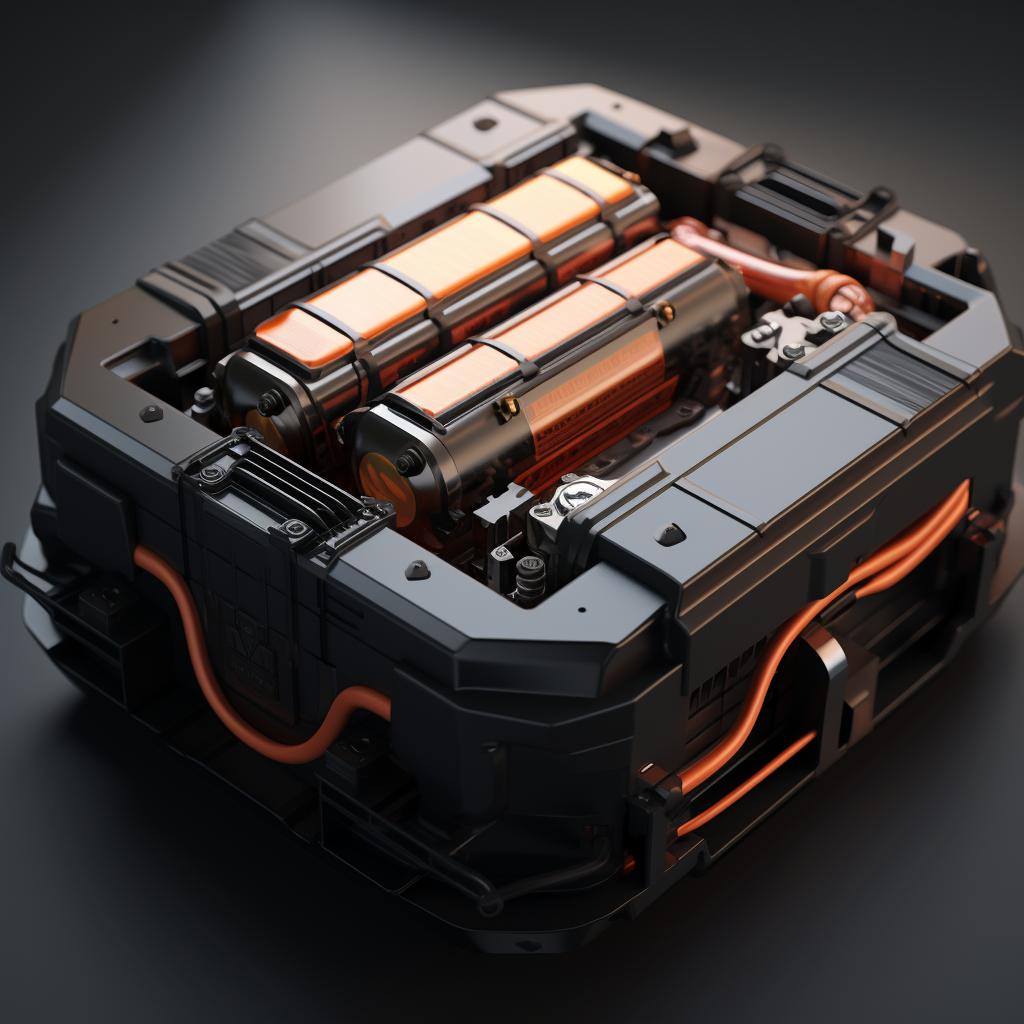 Conclusion: The Path Towards an Electric Future
As the world continues to embrace the reality of climate change and the need for sustainable solutions, the automotive battery manufacturing industry remains at the forefront of this transformative phase. From companies with a long-standing legacy such as Panasonic and GS Yuasa, to newer entrants like CATL and Northvolt, each plays a pivotal role in shaping the future of electric mobility.
Advancements in battery technology are continually evolving, with an emphasis on increasing energy density, improving safety standards, and reducing production costs. These developments are vital in driving the widespread adoption of electric vehicles and, in turn, reducing our dependence on fossil fuels.
Moreover, sustainable and ethical practices in the production of batteries have become increasingly important. The shift towards using less cobalt, recycling initiatives, and the pursuit of renewable energy sources for manufacturing are just a few of the steps being taken by these companies to reduce the environmental impact of battery production.
While the road ahead presents numerous challenges, the innovation and commitment demonstrated by these top automotive battery manufacturers provide a promising outlook towards a sustainable, electric-powered future.