1. Introduction
In the wake of rapid technological advancement, one industry stands poised to undergo a significant transformation: construction. At the heart of this revolution is a burgeoning technology, 3D printing. As the concept matures from a science fiction fantasy to a tangible reality, 3D-printed homes are set to redefine our understanding of construction, housing affordability, and sustainability. This article explores the evolution, advantages, real-world applications, limitations, and the promising future of 3D-printed homes.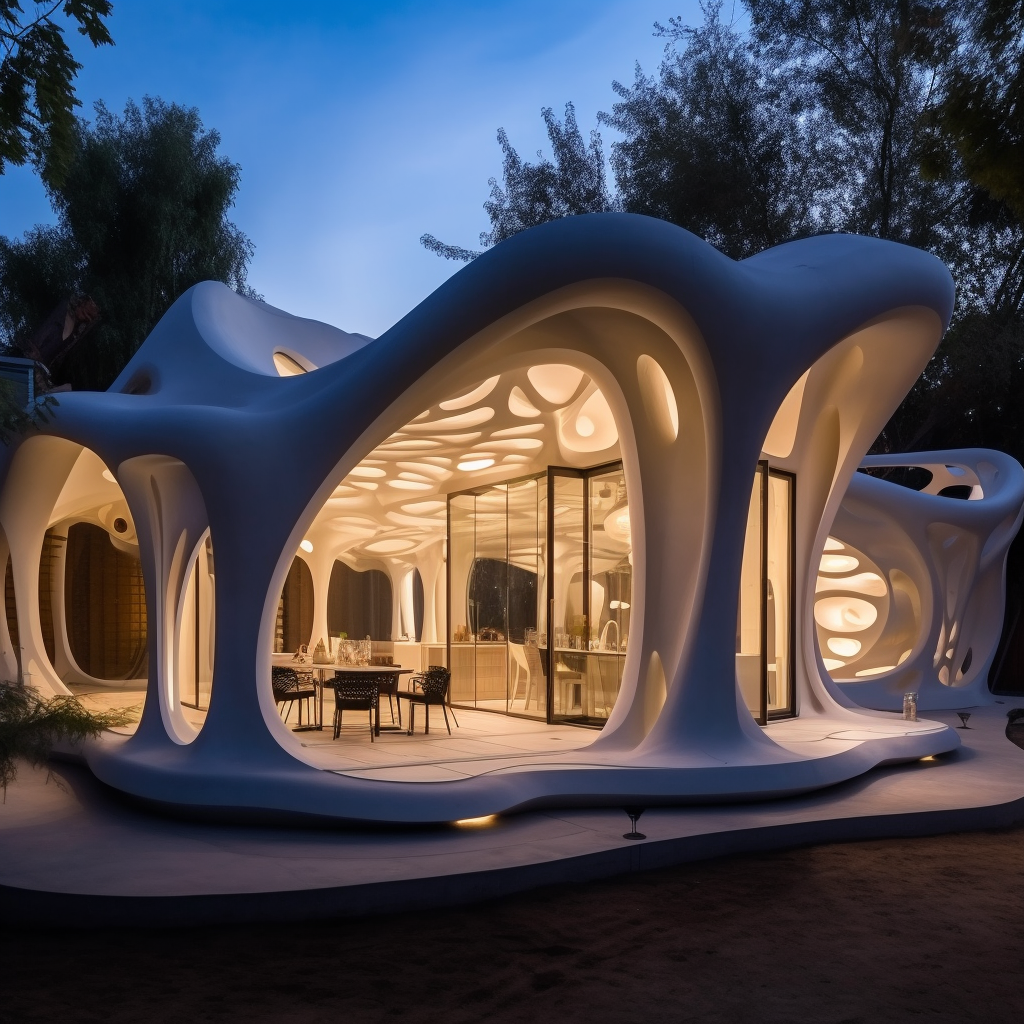 2. The Genesis of 3D-Printed Homes
The journey of 3D-printed homes began with the advent of 3D printing technology, also known as additive manufacturing, in the 1980s. However, the idea of employing this technology to build houses didn't gain traction until the early 2000s. The first successful attempt to print a structural component of a building was achieved in 2003 by Professor Behrokh Khoshnevis of the University of Southern California. His technique, Contour Crafting, essentially laid the foundation for the modern 3D house printing industry.
Over the years, 3D-printed construction has evolved significantly, capturing the imagination of engineers, architects, and investors alike. Driven by technological innovation, the vision of affordable, fast, and environmentally-friendly housing has begun to materialize, bringing us to the brink of a new era in construction.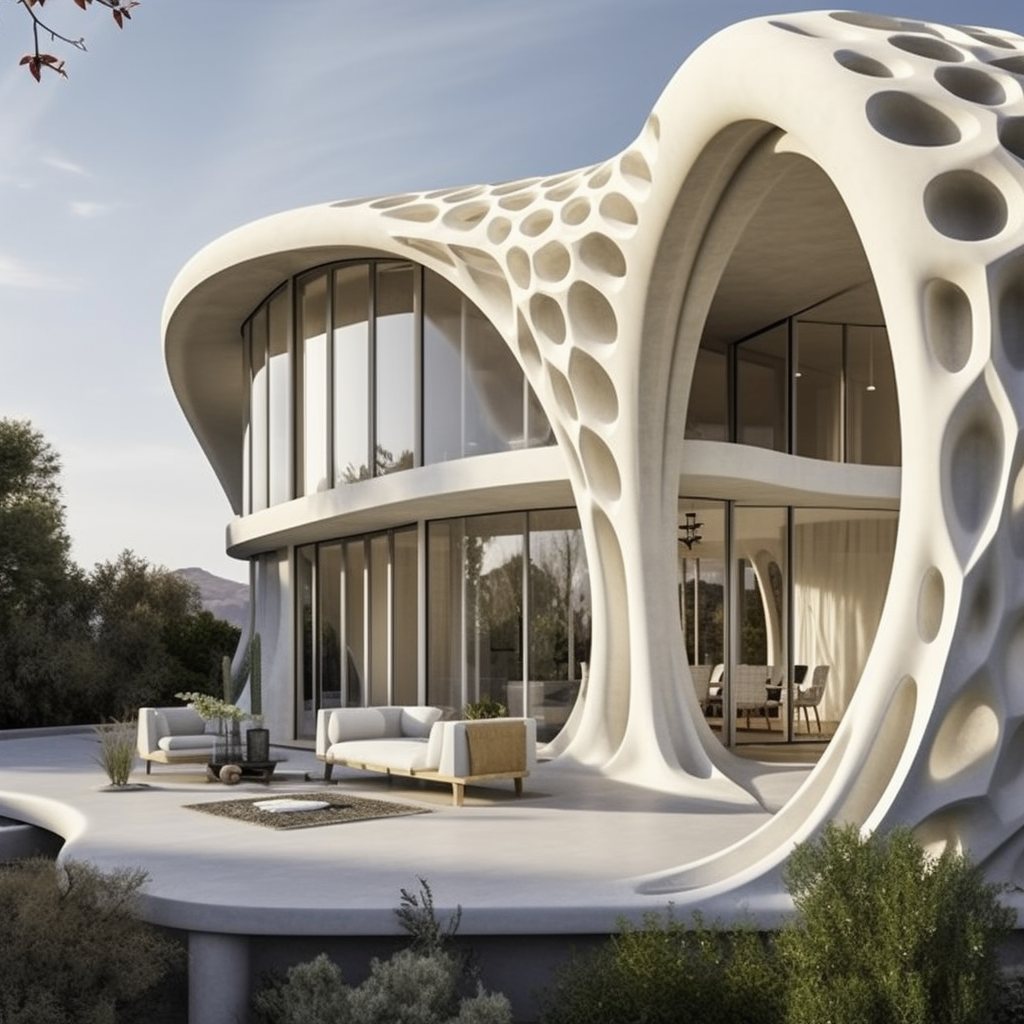 3. The Technology behind 3D-Printed Homes
3.1. Design Software
The process of constructing a 3D-printed home starts with a design blueprint. This design, which delineates the architectural specifications of the house, is created using sophisticated computer-aided design (CAD) software. The software allows architects and engineers to create detailed, customized designs with accuracy and precision. These blueprints are then transformed into a format that a 3D printer can interpret and execute.
3.2. Printing Materials
A critical aspect of 3D printing technology is the printing material. While traditional 3D printers use plastic or metal, 3D house printers use a special type of concrete. This concrete is often enriched with additives to improve its flowability, setting time, and overall strength. Some companies have also begun experimenting with eco-friendly materials such as recycled plastic or bio-concrete to construct more sustainable homes.
3.3. The Printing Process
The printing process involves the printer depositing layers of the chosen material according to the CAD design, gradually building up the structure over time. Large printers, capable of printing entire homes, move along a gantry, depositing the material layer by layer. Smaller, more intricate details like plumbing or electrical wiring are typically added manually after the main structure has been printed.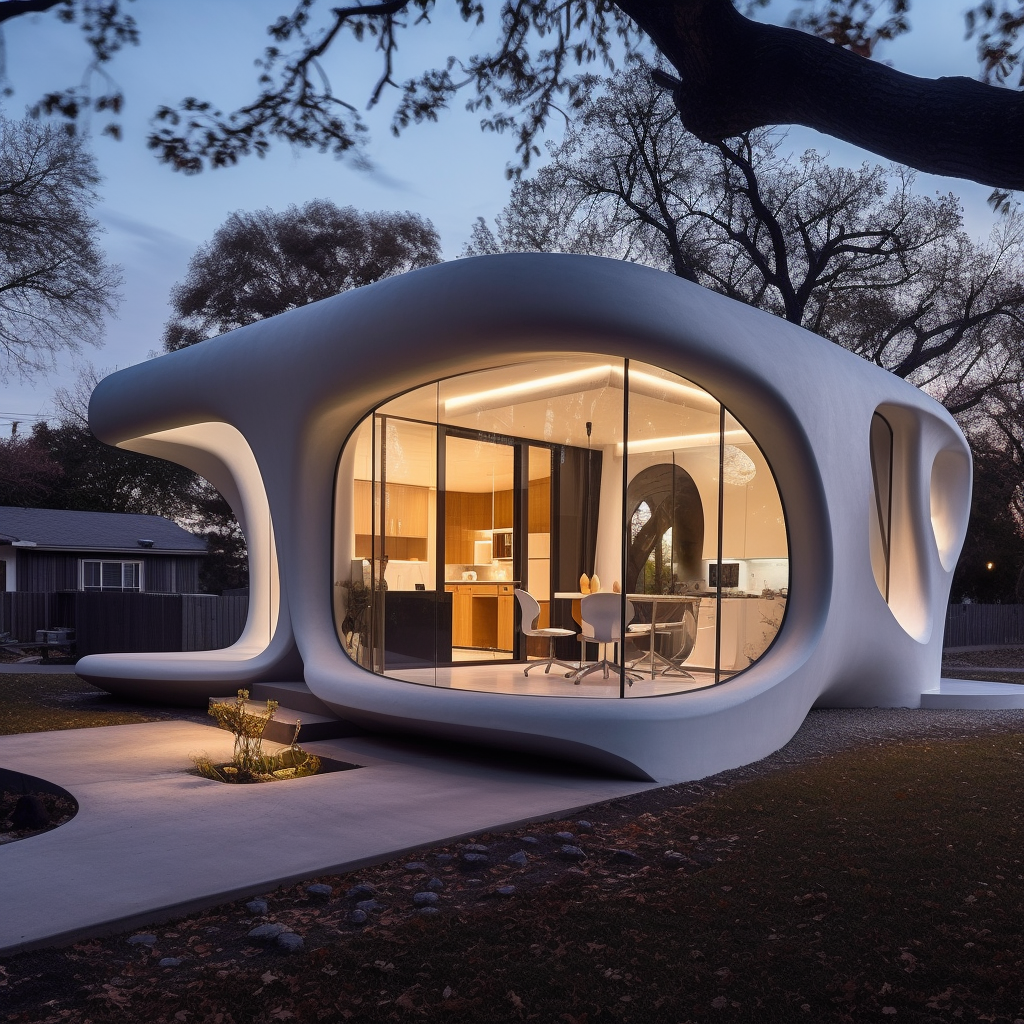 4. The Benefits of 3D-Printed Homes
4.1. Affordability
One of the most compelling advantages of 3D-printed homes is cost-effectiveness. By eliminating labor-intensive tasks and optimizing material usage, 3D printing can drastically reduce construction costs. Some estimate that it can cut costs by up to 50%, making housing more affordable.
4.2. Speed
In addition to cost savings, 3D printing also accelerates the construction process. A home that would traditionally take months to construct can be 3D printed in a matter of days or even hours. This unprecedented speed can mitigate housing shortages and expedite disaster recovery efforts.
4.3. Sustainability
3D-printed homes also offer substantial environmental benefits. The precision of 3D printing minimizes waste production during the construction process, and the ability to use eco-friendly materials further enhances its sustainability credentials. Moreover, by reducing the need for transportation and related CO2 emissions, 3D printing supports a more sustainable construction ecosystem.
4.4. Customizability
Unlike traditional construction methods, 3D printing enables the creation of intricate and bespoke designs with ease. From curved walls to complex geometric patterns, the possibilities are virtually limitless. This level of customizability not only enhances aesthetic appeal but can also be tailored to the unique needs of residents, ensuring a perfect fit.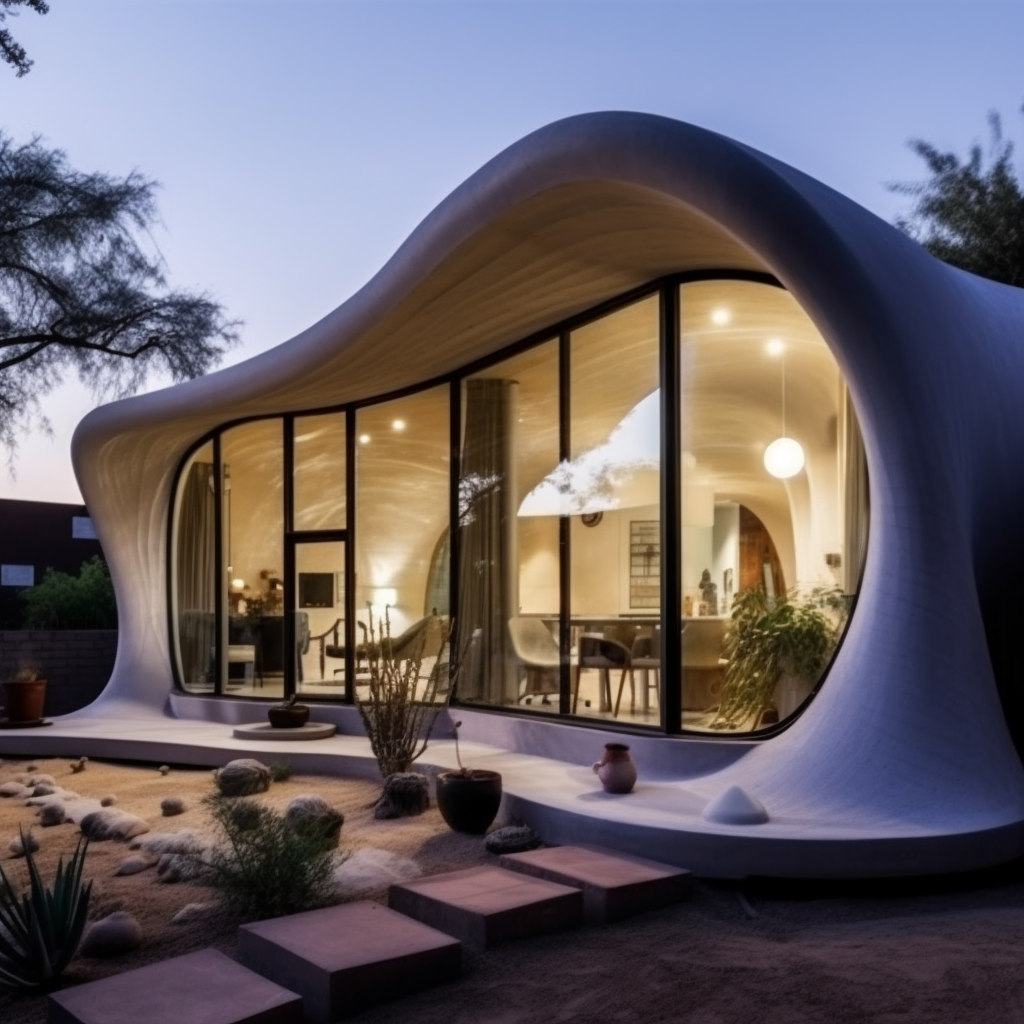 5. Case Studies: Real-World Applications of 3D-Printed Homes
5.1. Case Study 1
One of the most notable real-world examples of a 3D-printed home is the residence created by ICON, an American construction technology company, in collaboration with the non-profit New Story. Unveiled in Austin, Texas, in 2018, this 350-square-foot house was printed in less than 48 hours and cost less than $4,000 to build. It showcased the immense potential of 3D printing in providing affordable, quick, and resilient housing solutions.
5.2. Case Study 2
In the Netherlands, a consortium of companies known as Project Milestone 3D printed a series of five houses, each with a unique design. The project emphasized the architectural flexibility of 3D printing, creating homes with complex shapes and structures that would be challenging, if not impossible, to construct using conventional methods.
6. The Challenges and Limitations of 3D-Printed Homes
While the promise of 3D-printed homes is undeniable, it's essential to acknowledge the challenges that lie ahead. Firstly, regulations and building codes have not yet caught up with the advent of this technology. Navigating through these legal hurdles can be a time-consuming process.
Secondly, despite the speed and affordability of 3D printing, the technology is still in its nascent stages. The current generation of 3D-printed homes are relatively simple structures. More complex buildings, which require intricate internal systems for plumbing and electricity, pose a greater challenge.
Additionally, while 3D printing reduces the need for skilled labor, it does not eliminate it entirely. Traditional construction skills are still required for tasks such as site preparation, finishing, and installing internal systems. As such, the perception that 3D printing will cause widespread unemployment in the construction industry is overstated.
Finally, the environmental impact of 3D printing is a double-edged sword. While the process can be more sustainable than traditional construction methods, the carbon emissions associated with producing and transporting concrete – the primary material used in 3D printing – are still substantial.
7. The Future of 3D-Printed Homes
Despite these challenges, the future of 3D-printed homes is undeniably promising. The technology is progressing at an impressive rate, with researchers continually developing more efficient printers, experimenting with new materials, and creating more intricate designs.
Furthermore, the potential applications of 3D-printed homes extend beyond our planet. NASA's Mars Habitat Challenge, for instance, is exploring the use of 3D printing to construct habitats for future Martian settlers, offering an exciting glimpse into the potential of this technology.
8. Conclusion
The advent of 3D-printed homes marks a paradigm shift in the world of construction. With its myriad benefits and ever-increasing feasibility, this technology holds the potential to revolutionize housing on a global scale. While there are challenges to overcome, the journey thus far paints an optimistic picture of affordable, efficient, and sustainable homes. As we continue to innovate and refine this technology, the dream of a 3D-printed future is becoming an increasingly tangible reality.