In the world of online retail, Amazon stands as a titan, a platform that has transformed the way we shop. However, for businesses, whether big or small, navigating the Amazon marketplace can be a complex task. Simply listing your products is not enough. To drive sales, it's crucial to actively promote your Amazon listings and ensure they stand out in an ocean of options. This comprehensive guide provides you with a detailed roadmap to achieve just that. We will delve into understanding Amazon's algorithm, optimizing product listings, leveraging Amazon's advertising solutions, collecting customer reviews, running promotions, and more. Whether you are new to Amazon selling or looking to boost your existing sales, this guide will equip you with the strategies you need to succeed in the Amazon marketplace. The ultimate goal is clear – to help you drive more sales and grow your business on Amazon. So, let's begin this journey towards unlocking the potential of your Amazon listings.
Understanding Amazon's Algorithm (A9)
2.1 How does Amazon's Algorithm work?
Amazon's search algorithm, known as A9, is the secret sauce behind how products are ranked and displayed on the platform. The primary role of A9 is to match the millions of products available on Amazon with the search queries of the users. It takes into account various factors such as the relevance of your product to the search query, the price, availability, sales history, and customer reviews. However, the algorithm doesn't rank these factors equally. For instance, a product with a strong sales history will rank higher as it signals a high level of customer satisfaction.
2.2 Importance of Understanding the Amazon Algorithm for Sellers
The workings of A9 may seem complex, but a basic understanding of it is crucial for Amazon sellers. When you understand the ranking factors the algorithm considers, you can optimize your product listings accordingly. This means you can strategize to increase the visibility of your products, ultimately leading to an increase in clicks and potential sales. For instance, knowing that customer reviews impact your product ranking can encourage you to strive for positive feedback. In a nutshell, comprehending the A9 algorithm gives you a roadmap to align your selling strategy with what Amazon values, improving your product's visibility and driving more sales.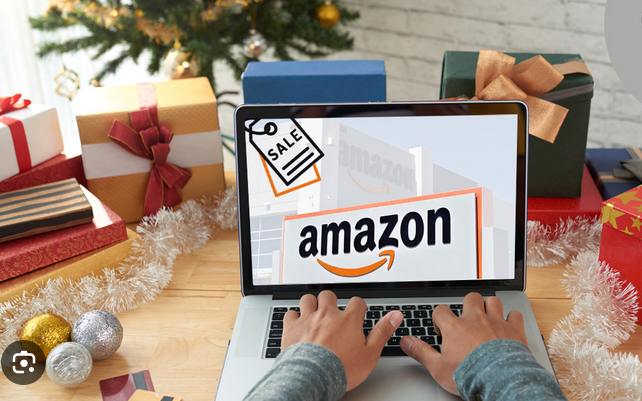 3. Optimizing Product Listings
3.1 Product Title
The product title is a key element that Amazon's A9 algorithm uses to determine relevance. It should be concise, yet packed with key information about your product. Include the product name, brand, specifics like size or quantity, and important keywords.
| Components | Example |
| --- | --- |
| Product Name | "Stainless Steel French Press" |
| Brand | "Kitchen Supreme" |
| Specifics | "34 Oz" |
| Important Keywords | "Coffee Maker, Double-Walled, Easy Clean" |
3.2 Product Images
Product images are a powerful sales tool on Amazon. They should be high-quality, well-lit, and showcase the product from multiple angles. Include pictures of the product in use to help potential buyers visualize owning it.
| Image Types | Use |
| --- | --- |
| Main image | High-quality image, plain white background, product occupying 85% of space |
| Auxiliary images | Different angles, product in use, product dimensions |
3.3 Product Description
Your product description should be engaging, informative, and easy to read. Break it up into short paragraphs or bullet points and use keywords naturally throughout the text.
| Information to Include | Example |
| --- | --- |
| Product Features | "Double-walled design keeps coffee hot" |
| Benefits | "Enjoy hot coffee for longer" |
| Keywords | "Easy-clean French press, stainless steel coffee maker" |
3.4 Key Product Features
Key product features are your chance to quickly communicate the unique selling points of your product. These are listed as bullet points and should be short, clear, and compelling.
| Feature | Benefit |
| --- | --- |
| Double-Walled Design | Retains heat for longer |
| Stainless Steel | Easy to clean and durable |
| Large Capacity | Makes up to 8 cups of coffee |
3.5 Product Pricing
Your product's price can significantly affect its visibility and sales on Amazon. Research similar products to ensure your price is competitive, but also make sure it's sustainable for your business.
4. Amazon SEO
4.1 Importance of Keywords
Amazon's search function operates similarly to a search engine, relying on keywords to match user queries with relevant product listings. Strategically integrating high-ranking keywords into your product listing can improve visibility, drive more traffic to your product page, and increase sales.
| Keyword Type | Example |
| --- | --- |
| Primary | "French press" |
| Secondary | "Coffee maker, stainless steel French press" |
4.2 Backend Keywords
Backend keywords are invisible to customers, but they're used by Amazon's algorithm to understand your product better. These keywords can include synonyms, abbreviations, and alternate names that customers might use to search for your product.
| Backend Keyword | Usage |
| --- | --- |
| "Coffee press" | Synonym for "French press" |
| "SS French press" | Abbreviation for "stainless steel French press" |
4.3 Long-tail Keywords
Long-tail keywords are longer, more specific phrases that customers use when they're closer to making a purchase. They are less competitive than shorter keywords, and they can significantly improve your listing's conversion rate.
| Long-tail Keyword | Benefit |
| --- | --- |
| "Stainless steel French press coffee maker 34 oz" | Targets customers who know exactly what they're looking for |
5. Amazon's Advertising Solutions
5.1 Amazon Sponsored Products
Amazon Sponsored Products are pay-per-click (PPC) ads that allow your product to be featured in prime locations on Amazon. These ads can increase visibility, especially among shoppers actively seeking products in your category.
| Feature | Benefit |
| --- | --- |
| High visibility placement | Increased traffic and potential sales |
| Pay-per-click model | Pay only when shoppers click your ad |
5.2 Amazon Sponsored Brands
Sponsored Brands are PPC ads that promote your brand and up to three products together. These ads appear in relevant search results and allow you to communicate your brand story.
| Feature | Benefit |
| --- | --- |
| Customizable headline and logo | Promote brand identity |
| Features up to three products | Showcases product range |
5.3 Amazon Sponsored Display
Sponsored Display is a self-service advertising solution that can help you reach the right audience both on and off Amazon. They target audiences who viewed your product or similar products, increasing chances of conversion.
| Feature | Benefit |
| --- | --- |
| Reaches audiences on and off Amazon | Broadens visibility |
| Targets interested customers | Higher conversion rates |
5.4 Amazon Stores
Amazon Stores is a free solution for registered brand owners to showcase their products in a customized, multi-page experience on Amazon.
| Feature | Benefit |
| --- | --- |
| Customizable layout | Reflects brand identity |
| Multi-page experience | Detailed showcase of products |
6. Leveraging Amazon FBA (Fulfillment by Amazon)
6.1 Benefits of Amazon FBA
Amazon's Fulfillment by Amazon (FBA) service offers many benefits, such as storage, packing, shipping, customer service, and handling of returns. FBA can help you scale your business and reach more customers.
| Benefit | Explanation |
| --- | --- |
| Storage | Amazon stores your products in their warehouse |
| Packing and Shipping | Amazon handles packing and delivery to customers |
| Customer Service and Returns | Amazon deals with customer service issues and return requests |
6.2 Impact of FBA on Sales
FBA can have a significant positive impact on your product's visibility and sales. Products fulfilled by Amazon are deemed more trustworthy by customers and are more likely to get the Amazon Prime badge, which can attract more buyers.
| Benefit | Explanation |
| --- | --- |
| Increased Trust | Customers trust Amazon's reliable fulfillment process |
| Amazon Prime Eligibility | Prime members are more likely to purchase products with Prime delivery |
6.3 Deciding Between FBA and FBM
Deciding whether to use FBA (Fulfillment by Amazon) or FBM (Fulfillment by Merchant) depends on factors such as the volume of your sales, your capacity to handle fulfillment, and the nature of your products. Weigh the pros and cons carefully before making a decision.
| Aspect | FBA | FBM |
| --- | --- | --- |
| Storage Space | Unlimited (with fees) | Depends on merchant's capacity |
| Shipping and Handling | Handled by Amazon | Handled by merchant |
| Customer Service | Handled by Amazon | Handled by merchant |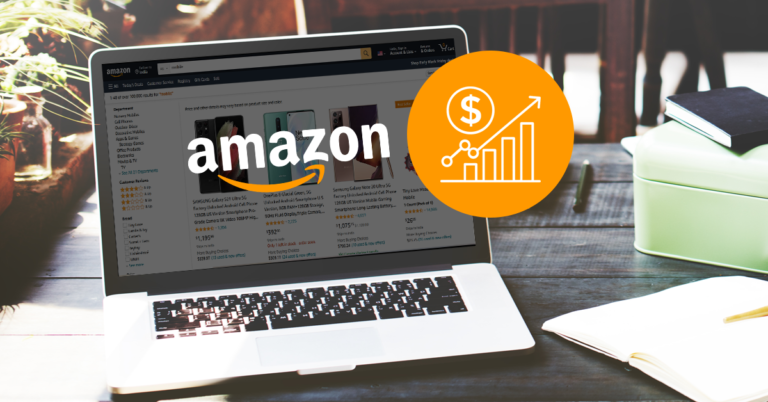 7. Collecting and Utilizing Customer Reviews
7.1 Importance of Reviews
Customer reviews play a critical role in an online marketplace like Amazon. They provide social proof, boost your product's credibility, and directly impact your product rankings on the platform.
| Aspect | Impact |
| --- | --- |
| Social Proof | Influences buying decisions of potential customers |
| Credibility | Positive reviews can increase customer trust |
| Product Ranking | High-rated products generally rank higher on search results |
7.2 Encouraging Reviews
Encourage customers to leave reviews by delivering excellent customer service, addressing issues promptly, and following up with a polite request for a review. Remember, however, to comply with Amazon's guidelines, which prohibit incentivizing reviews.
| Best Practice | Explanation |
| --- | --- |
| Excellent Customer Service | Creates satisfied customers more likely to leave positive reviews |
| Address Issues Promptly | Resolving issues can turn negative experiences into positive ones |
| Follow-Up | Gentle reminders can prompt customers to leave reviews |
7.3 Handling Negative Reviews
Negative reviews are inevitable. Respond to them promptly and professionally, offering solutions where possible. Negative reviews can offer valuable feedback to improve your product or service.
| Step | Explanation |
| --- | --- |
| Respond Promptly | Quick responses show you value customer feedback |
| Offer Solutions | Address the issue and provide a resolution |
| Use Feedback | Negative reviews can highlight areas for improvement |
8. Running Promotions and Deals
8.1 Types of Amazon Promotions
Amazon offers several types of promotions you can utilize, such as Money Off, Buy One Get One (BOGO), Free Shipping, and External Benefit. Choosing the right type of promotion depends on your business goals and product type.
| Promotion Type | Benefit |
| --- | --- |
| Money Off | Stimulates direct purchases |
| Buy One Get One (BOGO) | Encourages larger order sizes |
| Free Shipping | Reduces purchase barriers |
| External Benefit | Offers benefits outside of Amazon |
8.2 Lightning Deals and Deal of the Day
Lightning Deals are time-bound, promotional offers where an item is featured for a few hours on the Amazon Deals page. Deal of the Day features a single item or small set of items for a full 24 hours. These deals can help increase sales and clear out inventory.
| Promotion Type | Benefit |
| --- | --- |
| Lightning Deals | Increases sales for a limited time |
| Deal of the Day | Moves large quantities of product in 24 hours |
8.3 Coupons
Coupons provide a discount that is automatically applied at checkout. They can increase visibility since they feature a badge on the product page and are also listed on Amazon's coupon page.
| Feature | Benefit |
| --- | --- |
| Badge on Product Page | Increases visibility and conversion rate |
| Automatic Discount | Simplifies the purchasing process for customers |
9. Harnessing the Power of Social Media and External Traffic
9.1 Social Media Marketing
Promoting your Amazon listings on social media platforms can help you reach a broader audience. You can use Facebook, Instagram, Pinterest, or Twitter to engage with your audience and direct traffic to your Amazon product listings.
9.2 Influencer Partnerships
Collaborating with influencers in your niche can expose your products to their follower base. This can significantly increase your brand's visibility and potentially lead to an increase in sales.
9.3 Email Marketing
Building an email list and sending regular newsletters is another way to drive traffic to your Amazon listings. It can help keep your audience engaged and aware of any new products or promotions.
9.4 PPC Advertising
Pay-per-click (PPC) advertising on platforms like Google or Facebook can also help drive external traffic to your Amazon listings. These platforms allow precise targeting, helping you reach the right audience.
10. Analyzing and Adapting Your Strategies
10.1 Amazon Sales Reports
Amazon provides sellers with detailed sales reports, which can offer insights into sales trends, best-selling items, and overall performance. Regularly reviewing these reports can help you understand what's working and what isn't, so you can adjust your strategies accordingly.
10.2 Using Analytics for Continuous Improvement
Analytics should be at the heart of your selling strategy. Monitor your key performance indicators, track changes in your sales before and after implementing new strategies, and keep an eye on customer reviews and feedback. By continually analyzing and adapting, you can ensure that your strategies remain effective and responsive to changing market conditions.
11. Conclusion
Promoting your Amazon listings and driving sales involves a detailed understanding of Amazon's ecosystem and a keen eye on optimizing your product listings. From understanding the Amazon algorithm to leveraging FBA, running promotions, and using external channels to drive traffic – each strategy plays a vital role in increasing your product's visibility and sales. By implementing these strategies and continually analyzing your performance, you can stay ahead of the competition and grow your Amazon business.
FAQs
Q1: How does Amazon's A9 algorithm work?
Amazon's A9 algorithm ranks product listings based on their relevance to a user's search query. It considers factors such as product relevance, price, customer reviews, and sales history. Understanding this algorithm is key to optimizing your listings for better visibility.
Q2: How can I optimize my product listings on Amazon?
To optimize your product listings, make sure your product title is compelling and informative, your images are clear and high-resolution, your product description is detailed and includes relevant keywords, and your pricing is competitive.
Q3: What are Amazon's advertising solutions?
Amazon offers a variety of advertising solutions to help sellers increase their product visibility. These include Sponsored Products, Sponsored Brands, Sponsored Display, and Amazon Stores.
Q4: How does Amazon FBA work?
Amazon FBA allows sellers to store their products in Amazon's fulfillment centers. Amazon handles storage, packaging, shipping, customer service, and returns. Using FBA can improve your product rankings and make your offerings more attractive to Amazon Prime members.
Q5: How can I encourage customers to leave positive reviews?
Provide excellent customer service, address issues promptly, and ensure your product listing sets realistic expectations. You can also follow up with customers via email to request reviews, but remember to adhere to Amazon's guidelines.
Q6: How can I promote my Amazon listings outside of Amazon?
You can use social media platforms, influencer partnerships, email marketing, and PPC advertising on platforms like Google or Facebook to direct traffic to your Amazon product listings. This can help you reach a broader audience and drive more sales.