The digital age has brought an insatiable demand for electronic components. These tiny, essential pieces are the heart and soul of numerous gadgets and appliances, including smartphones, computers, televisions, and even cars. The need for electronic components expands beyond consumer items, touching various industries, including telecommunications, robotics, health and medical equipment, aerospace, and military technology. Each sector demands precise, reliable, and efficient electronic components, making their production and supply a critical aspect of the global economy.
At the epicenter of this supply chain stands China, a global giant in manufacturing and electronic production. China's ability to produce high-quality electronic components on a massive scale, coupled with its comprehensive supply chain, competitive pricing, and speedy delivery, has made it a go-to destination for businesses and industries worldwide.
The sheer number of electronic component suppliers in China can be overwhelming, particularly for businesses new to the Chinese market or smaller enterprises without dedicated procurement teams. To navigate through this vast landscape, it's crucial to recognize and understand the leading suppliers in the country, their strengths, weaknesses, and areas of specialization.
This article will take a deep dive into the top 8 electronic component suppliers in China. By examining each supplier in detail, we will provide a comprehensive guide for those in need of reliable, high-quality electronic components. This guide aims to offer insight into the different suppliers' service offerings, reputation, and standing in the market, helping potential customers make informed decisions about their electronic component sourcing.
Overview of Electronic Components Suppliers in China
China's reputation as the 'World's Factory' stems from its robust manufacturing capabilities, competitive labor costs, and efficient supply chain management. These factors have significantly contributed to its dominance in the electronics industry, particularly in the manufacturing and supplying of electronic components. Suppliers in China offer a myriad of components, ranging from Integrated Circuits (ICs), semiconductors, resistors, capacitors, and diodes, to connectors, transistors, and switches, just to name a few.
The majority of these suppliers are concentrated in the Guangdong province, especially in cities like Shenzhen and Dongguan, known as the global epicenters for electronics manufacturing. Shenzhen, in particular, is home to the renowned Huaqiangbei market, which is touted as the largest electronics market in Asia. These suppliers cater to a wide variety of customers, from multinational corporations requiring large quantities of components, to individual hobbyists or small companies in need of smaller, specific orders.
However, the vastness of China's electronic component market also brings its challenges. Navigating through the sea of suppliers, distinguishing between authentic and counterfeit products, understanding the complexities of shipping and logistics, all pose significant hurdles for overseas customers. Recognizing these challenges, this article aims to provide a comprehensive and detailed guide to the top 8 electronic components suppliers in China. These suppliers have been selected based on their reputation, product range, reliability, and customer service, among other factors.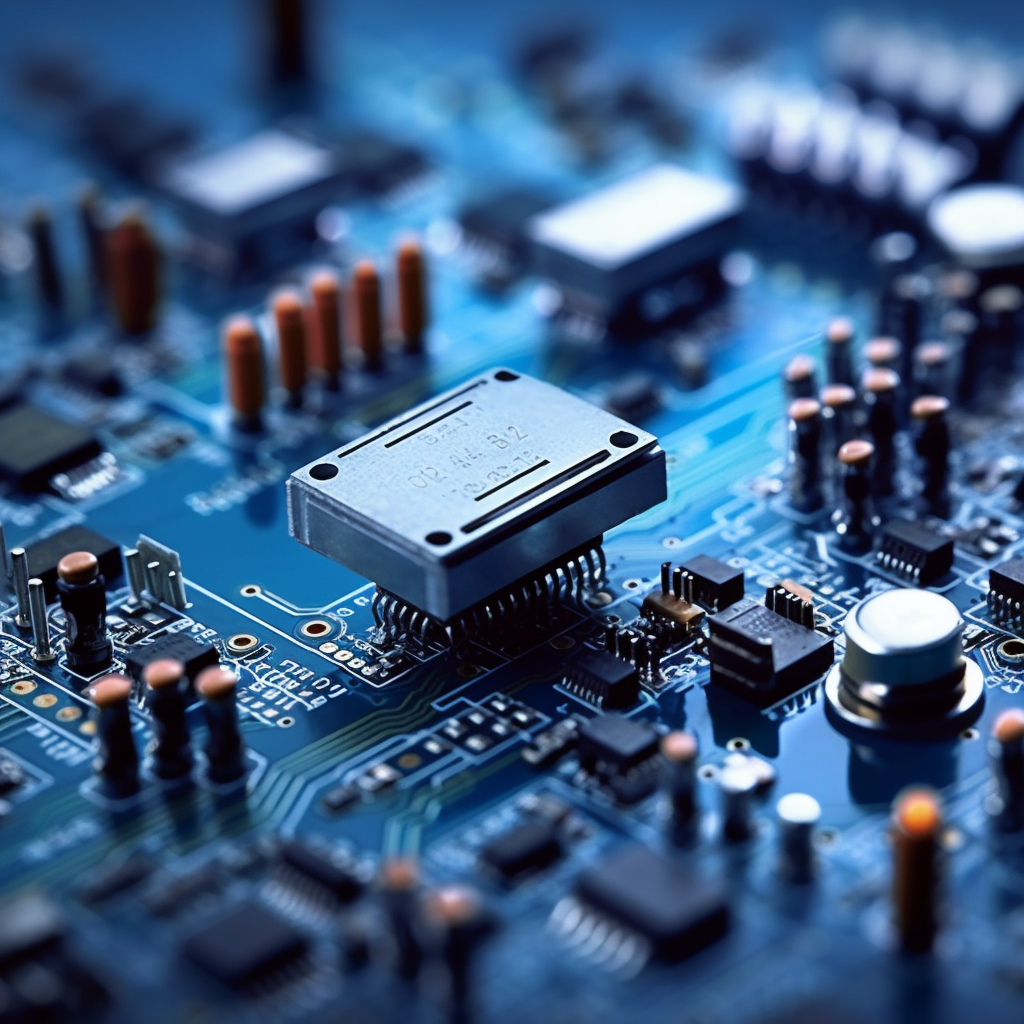 Top 8 Best Electronic Components Suppliers In China
1. Alibaba
Founded in 1999 by Jack Ma, Alibaba Group has grown to become one of the largest B2B marketplaces in the world. The platform connects manufacturers, suppliers, and exporters across a myriad of industries, including electronics. Its platform offers a vast selection of electronic components from various suppliers, allowing customers to compare prices, product specifications, and supplier ratings. Alibaba is popular among both large-scale and small-scale buyers due to its user-friendly interface, secure payment methods, and comprehensive buyer protection policies.
2. Global Sources
Global Sources is another major player in the B2B marketplace, with a reputation for connecting millions of buyers and suppliers worldwide. Established in 1971, Global Sources has built a comprehensive platform for sourcing electronic components. The platform features verified suppliers and detailed product listings, making it a trusted resource for many international buyers. An added advantage is its focus on promoting innovative products and helping businesses stay ahead of industry trends.
3. Huaqiangbei Electronic Market
Huaqiangbei Electronic Market, located in the heart of Shenzhen, is touted as the largest electronics market in Asia. The market comprises several multi-story buildings filled with small vendors selling everything from ICs and microchips to LEDs and circuit boards. For buyers willing to travel, Huaqiangbei offers the unique advantage of inspecting products firsthand, negotiating prices directly with vendors, and obtaining components almost instantly.
4. Made-in-China
Made-in-China is another leading comprehensive B2B e-commerce platform in China. Founded in 1998, the platform has dedicated itself to serving the global trade field. Their electronic components section is comprehensive and well-organized, providing easy access to a wide range of suppliers and products. Made-in-China also has a robust verification process for its suppliers, giving buyers an extra layer of trust and security.
5. Seeed Studio
Established in 2008, Seeed Studio stands out for its commitment to fostering innovation and promoting open-source technology. While it offers a diverse selection of electronic components, the company also provides services that extend beyond supply. It offers PCB manufacturing and assembly, catering to developers, engineers, artists, and educators looking to bring their creative projects to life. Seeed Studio is a favorite among hobbyists and startups, providing high-quality products and helping nurture creativity within the electronic community.
6. Elecrow
Elecrow, a Shenzhen-based company founded in 2011, focuses on meeting the needs of electronics enthusiasts, makers, and hardware startups. They provide a broad range of components, including modules, sensors, and power supplies, with the added benefit of services like PCB manufacturing and custom IoT solutions. With its focus on development and innovation, Elecrow has built a reputation as a trusted partner for individuals and businesses alike, looking to turn their ideas into reality.
7. LCSC
LCSC, which stands for Lover of Components, Supplier for Creators, is one of China's leading online distributors of electronic components. Founded in 2011, the company has a massive inventory of over 200,000 products from over 900 manufacturers. Their easy-to-use platform, competitive pricing, and rapid worldwide shipping have made LCSC a favorite among both local and international buyers. In addition, the company provides comprehensive technical data for their products, enabling customers to make informed purchasing decisions.
8. SZLCSC
SZLCSC, also known as Shenzhen Lianchengfa Technology Co., Ltd., is a renowned electronic components distributor in China. With over 20 years of experience in the industry, SZLCSC provides an extensive range of high-quality components, from semiconductors and passive components to connectors and power supplies. The company prides itself on its stringent quality control measures, ensuring that customers receive reliable and authentic products. SZLCSC's well-structured and easy-to-navigate website, along with its excellent customer service, ensures a smooth and satisfying buying experience.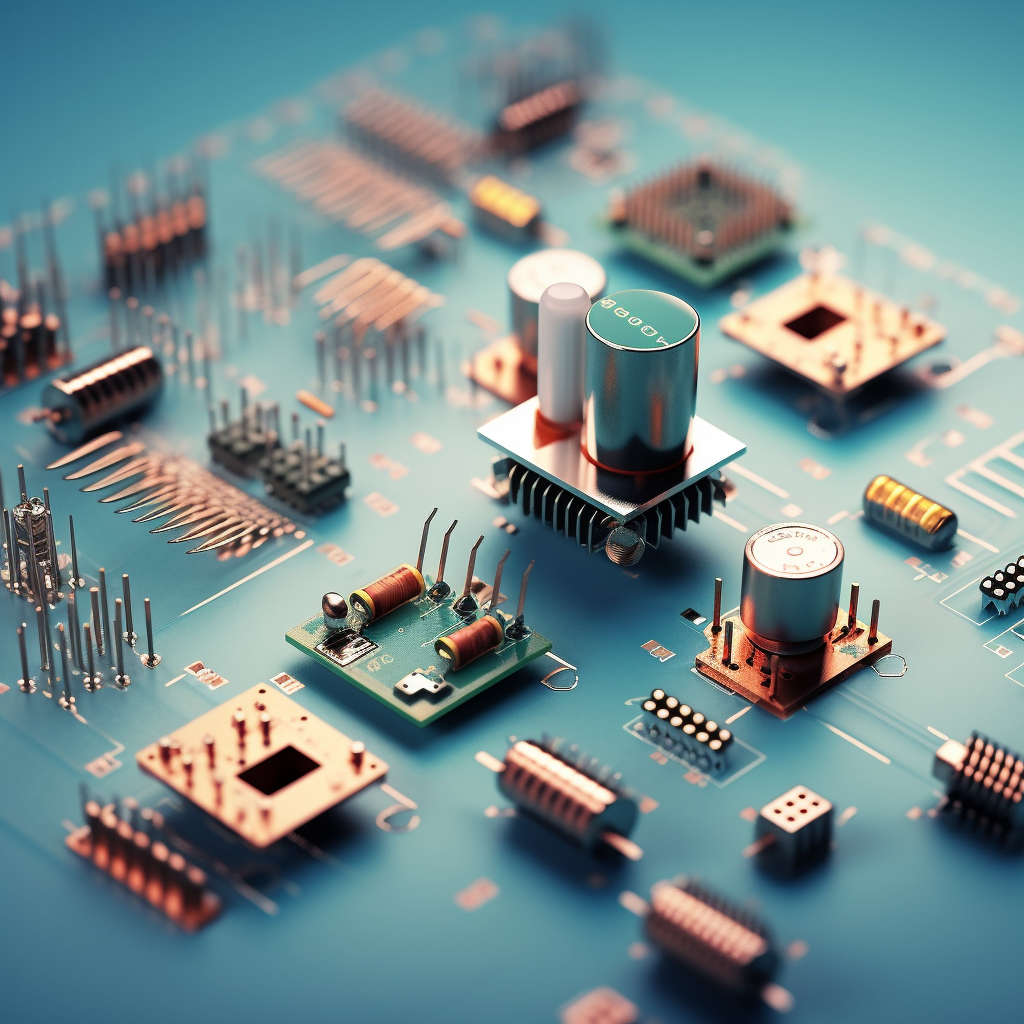 Comparative Analysis of the Suppliers
In this section, we'll conduct a comparative analysis of the suppliers based on several criteria, including product range, customer service, pricing, and delivery.
Table 1: Key Features Comparison
| Supplier | Product Range | Customer Service | Pricing | Delivery |
| --- | --- | --- | --- | --- |
| Alibaba | Broad | Excellent | Competitive | Fast & Global |
| Global Sources | Broad | Very Good | Competitive | Fast & Global |
| Huaqiangbei Market | Very Broad | Good | Very Competitive | Immediate (Physical Market) |
| Made-in-China | Broad | Excellent | Competitive | Fast & Global |
| Seeed Studio | Specialized | Excellent | Moderate | Fast & Global |
| Elecrow | Specialized | Excellent | Moderate | Fast & Global |
| LCSC | Broad | Excellent | Competitive | Fast & Global |
| SZLCSC | Broad | Very Good | Competitive | Fast & Global |
Table 2: Special Features Comparison
| Supplier | Special Features |
| --- | --- |
| Alibaba | Secure Payment & Buyer Protection |
| Global Sources | Trend Spotting & Verified Suppliers |
| Huaqiangbei Market | Firsthand Product Inspection |
| Made-in-China | Supplier Verification & Extensive Industry Coverage |
| Seeed Studio | PCB Manufacturing & Assembly |
| Elecrow | PCB Manufacturing & Custom IoT Solutions |
| LCSC | Extensive Product Data |
| SZLCSC | Rigorous Quality Control |
Factors to Consider When Choosing an Electronic Components Supplier
While the aforementioned suppliers are all reliable options, the right choice can vary depending on the specific needs and circumstances of each buyer. Here are a few factors that buyers should consider when choosing an electronic components supplier:
Product Range: Ensure the supplier carries the components you need. Some suppliers may specialize in certain types of components, while others offer a broader range.
Quality Assurance: Check if the supplier has robust quality control measures to ensure the components are reliable and authentic.
Pricing: Consider the cost of components, but also take into account other fees, such as shipping and handling.
Customer Service: Good customer service is crucial, especially when dealing with technical products like electronic components. The supplier should be able to provide support when needed.
Delivery: Check the supplier's shipping capabilities. Can they deliver to your location? How long does delivery take?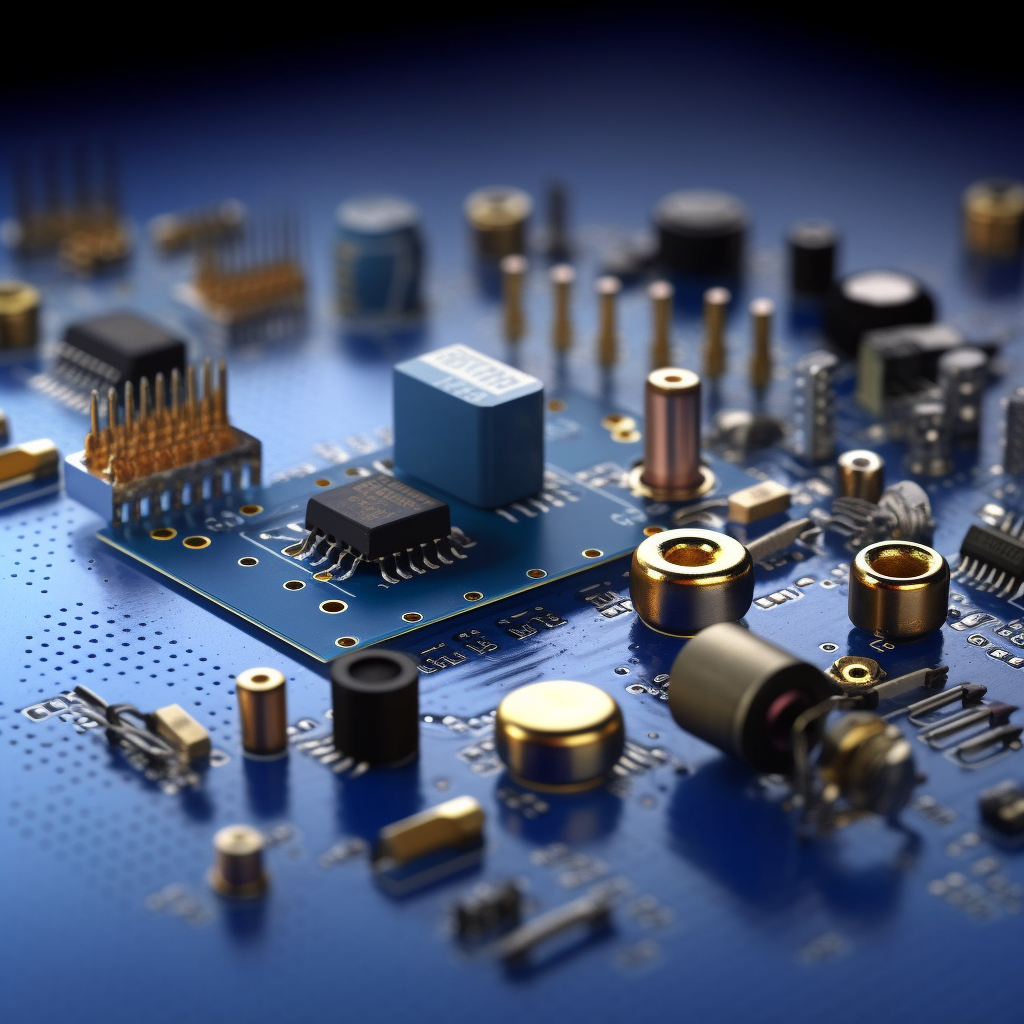 In the rapidly evolving landscape of electronic technology, the need for reliable, high-quality, and readily available electronic components is more significant than ever. China, as a global leader in electronics manufacturing, boasts a wealth of suppliers ready to meet this demand. The eight suppliers detailed in this article—Alibaba, Global Sources, Huaqiangbei Electronic Market, Made-in-China, Seeed Studio, Elecrow, LCSC, and SZLCSC—stand out for their product range, reputation, customer service, and delivery capabilities.
However, choosing the right supplier depends on various factors, including your specific needs, budget, and logistical considerations. This article provides a starting point for understanding the electronic components supply landscape in China, but further research and due diligence are necessary to ensure a successful purchasing decision.
Remember, the best supplier is not necessarily the one with the broadest product range or the lowest prices, but the one that aligns best with your requirements and business strategy. Always consider the quality of the products, the reliability of the supplier, their customer service, and their delivery capabilities.
In an increasingly digital and connected world, electronic components play a pivotal role. The suppliers in China provide a vital service, ensuring that industries worldwide can continue to innovate, develop and grow. Whether you're a multinational corporation or a small startup, there's a supplier in China ready to meet your electronic component needs.
Navigating the world of electronic components supply might be complex, but with the right information and strategy, you can find a supplier that helps you achieve your goals.
FAQs
Q1: Why choose electronic components suppliers from China?
China is a global leader in electronics manufacturing and supply, boasting a broad range of high-quality products, competitive pricing, and efficient logistics.
Q2: How to choose the right electronic components supplier in China?
Consider factors such as the supplier's product range, quality assurance, pricing, customer service, and delivery capabilities.
Q3: What products do electronic components suppliers in China offer?
They offer a vast array of components, including Integrated Circuits (ICs), semiconductors, resistors, capacitors, diodes, connectors, transistors, switches, and many more.
Q4: What are the top electronic components suppliers in China?
Some of the top suppliers include Alibaba, Global Sources, Huaqiangbei Electronic Market, Made-in-China, Seeed Studio, Elecrow, LCSC, and SZLCSC.
Q5: What is the advantage of visiting a physical electronics market like Huaqiangbei?
Visiting a physical market allows for firsthand product inspection, direct price negotiation with vendors, and immediate procurement of components.